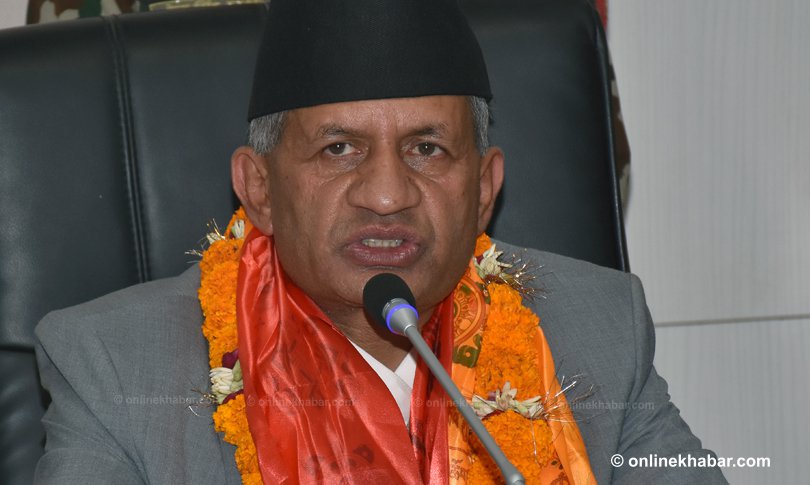 Kathmandu, May 14
Nepal's Minister for Foreign Affairs Pradeep Kumar Gyawali says he condemns the statement made by Province 2 Chief Minister Lalbabu Raut during a civic felicitation programme in honour of visiting Indian Prime Minister Narendra Modi that they were struggling 'against the discriminatory constitution'.
The statement that Raut delivered in Janakpur on Friday has sparked a controversy in the political sphere. As lawmakers speaking at the House of Representatives meeting today sought the government's response over the statement, Gyawali said the government also condemned Raut's act as it was solely Nepal's internal affair.
He clarified that such an issue could not be an agenda for bilateral discussions.
In another context, he also said the statement made by an Indian lawmaker, Kirti Azad, that Janakpur was a part of India, was aimed at spoiling the existing Nepal-India relations. The Minister said the government would talk with India over the issue.
Meanwhile, Gyawali also used the opportunity to claim that recent visit of Modi to Nepal created new foundations for mutual trust and affection.