We are currently living in an era obsessed with food and all things gastronomical.
Where does Nepal figure in this grand scheme of celebrity chefs, cooking shows/channels, mukbang and #FoodPorn? you may ask.
In a bid to highlight Nepal's culinary delights, a spirited bunch of local YouTubers are recreating local dishes while also having some fun along the way.
Granted that YouTube offers Indian and other culinary delights, it does not mean our dishes lack imagination and innovation to appeal to a larger audience.
Whatever the case maybe, channels like 'Yummy Nepali Kitchen' and 'Yummy Food World' are bringing forward Nepali cuisine to the global conscience with the aid of a medium that is accessible to everyone.
All you can eat
Amongst the numerous Nepali food channels on YouTube, 'Yummy Nepali Kitchen' has been continuously creating tasty Nepali dishes since the past year. The recipes are simple and make use of locally available ingredients. Even more simple is the methodology, which is accompanied by a breezy voiceover that cheerfully guides the viewers through the recipes.
"The channel is my identity," says the housewife behind 'Yummy Nepali Kitchen' who refuses to make public her identity. Over the past year, the channel has garnered 13,000 subscribers who look forward to the 100+ recipes posted in the channel till now.
"Most food channels in YouTube are in a different language," says the chef. "I started the channel so that Nepali viewers could get a taste of Nepali recipes in their own language. The support and response has been overwhelming."
Another food channel to surface in YouTube is Mristina Maharjan's 'Yummy Food World'. The channel has been up for four months now and a total of 41 recipe videos has been posted till now.
"I am a budding YouTube chef," says Maharjan. For someone, who considers herself a foodie, it was only natural for her to branch out to YouTube to spread her love of food to a wider audience.
From her home base in Germany, Maharjan dishes out popular Nepali recipes like Chatamari and Alu Tama. Boldly enough, one of her most recent recipe is for 'Khasi ko Bhutun', a dish made from often neglected innards.
But it is the kind of distinctively Nepali dish, which holds the potential to assert Nepali cuisine amongst other global cuisines.
One momo short of a picnic
It is not only these two channels, which are tempting a large number of Nepalis to try to make new dishes at home and take part in the ritual that is cooking.
The success of a few established channels have inspired others to venture into YouTube as well.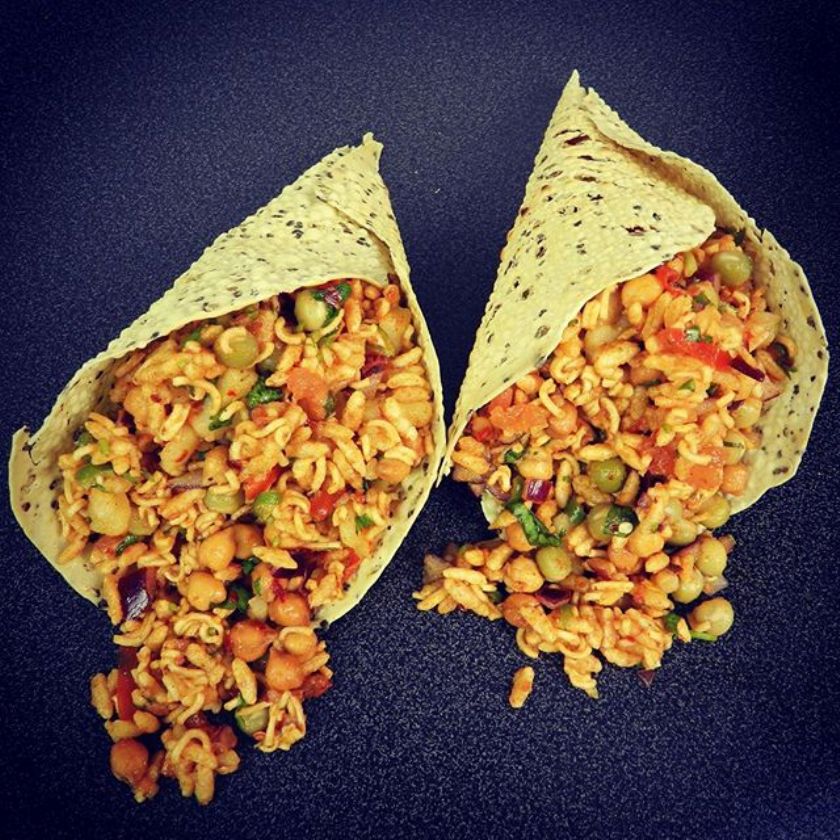 Another channel 'Anup Kitchen', run by Anup Bajracharya from the USA, has amassed a total of 8,000 subscribers and around a million views. The channel cooks up crowd favourites like chicken choyla, jhol momo, sel roti and 50 other recipes.
But it is not only the love for food that keeps Nepali YouTubers posting recipe videos for the world to see. The prospect of monetising the channel means that the returns come in the form of money as well, and not only in the form of love and support from the viewers.
UK-based Sunita Gurung, who runs the channel 'Cheerful Sanu', posts recipe videos along with videos on beauty and makeup. The channel came into operation five years earlier has a total of 30,950 subscribers and has been viewed more than 8 million times.
Gurrung earns enough from her videos to support her channel. Recently, she bought a DSLR camera and a MacBook Air with the savings from the channel.
Another channel that was monetised recently is Kathmandu-based 'Yummy Nepali Kitchen'. The channel receives daily views ranging from 20,000- 25,000 and earns a minimum of 100 USD every month, enough to cover costs for the production of the videos.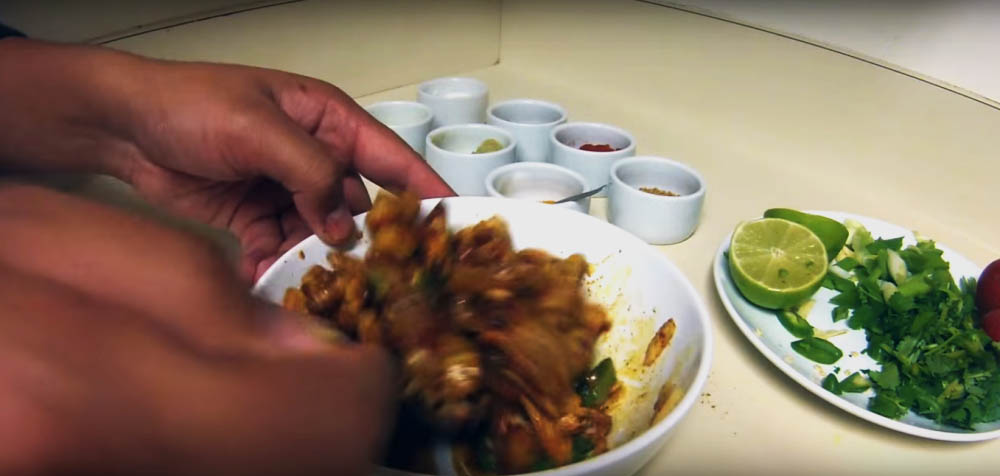 The amount received from the monetisation of such videos are a token of acknowledgement of the laborious process of producing the videos.
Mristina Maharjan of 'Yummy Food World' takes 9-10 hours to produce a single recipe video. It takes around 2-3 hours for Maharjan to shoot the video and another 6-7 hours for post-production.
You are what you eat
Interestingly, these channels are also a mirror to the epicurean trend of Nepalis. The chef behind 'Yummy Nepali Kitchen' says that snack recipes that use meat and poultry are especially a hit. Dishes that uses chicken are even more popular.
The chef reveals that 'chicken momo' and 'Newari snacks' were the most searched term within her channel. She receives request to add more recipes on snacks.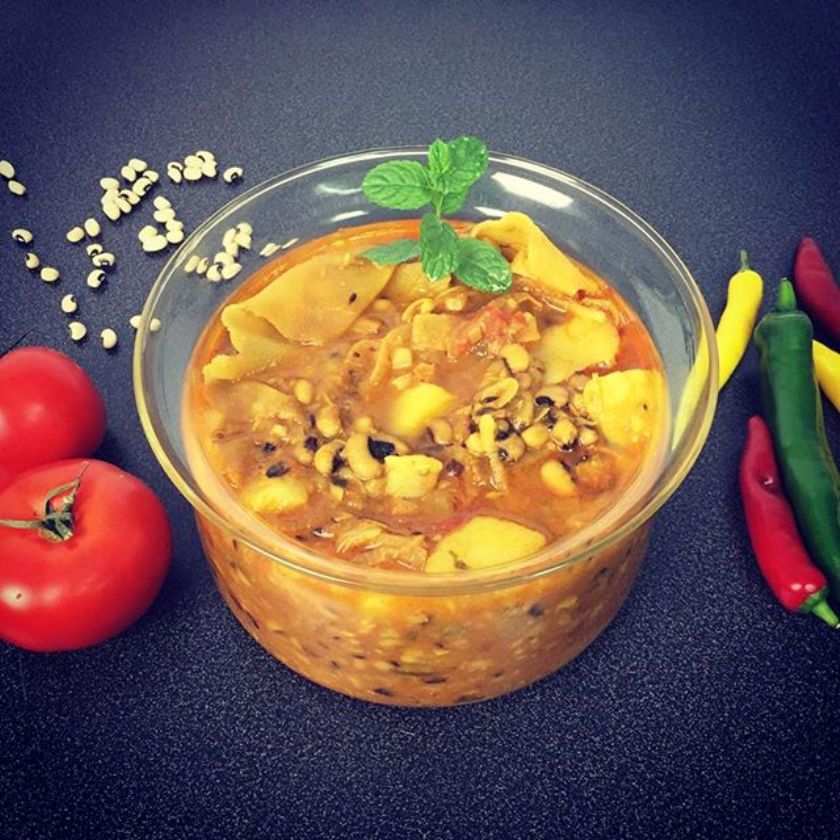 At 'Yummy Food World', mutton recipes are famous, according to chef Mristina Maharjan. Maharjan, far away from home in Germany, sometime finds it difficult to source ingredients for videos.
But she manages most of the time.
"I prepare delicious food and get to taste them and have fun while at it. I get paid for the same," says Maharjan when asked why she continues to make recipe videos for her channel.
"I feel blessed when viewers share their experience after they have followed my recipes to try out new dishes," says the chef behind 'Yummy Nepali Kitchen'. "Looking at the comments and messages, it feel as if I am working for the greater good of the entire Nepali culinary scene."
***
You may also like
Even with so many eateries to choose from, Kathmandu's local fare (and momos!) still hold up