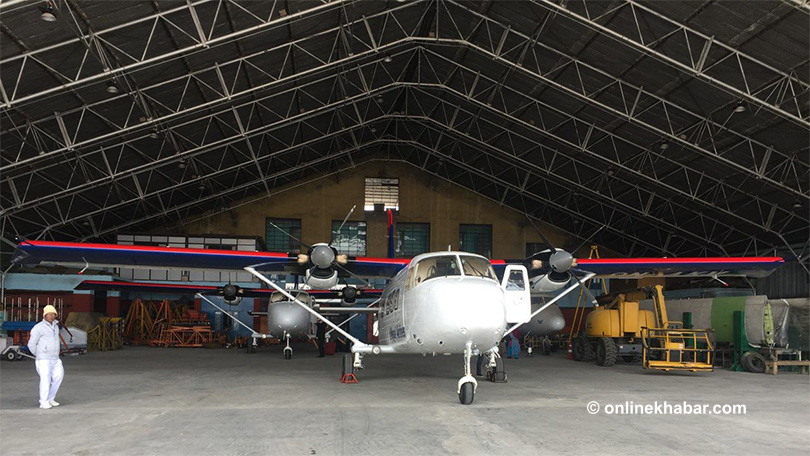 Kathmandu, August 28
The Ministry of Culture, Tourism and Civil Aviation has asked the Ministry of Finance to provide its advice on how to manage six aircraft belonging to the national flag carrier, Nepal Airlines, as they have been grounded recently.
Around a month ago, Nepal Airlines Corporation had decided not to operate the aircraft, concluding they incurred a loss of around Rs eight billion to the company. After the NAC decision, the planes belong to the government now.
Civil Aviation Minister Yogesh Bhattarai also agrees on the decision, but the Finance Ministry is being consulted as two of these six aircraft were received as a grant from China, the minister says.
Meanwhile, the national flag carrier will add a few more aeroplanes to its fleet for both domestic and international flights soon, according to Bhattarai.