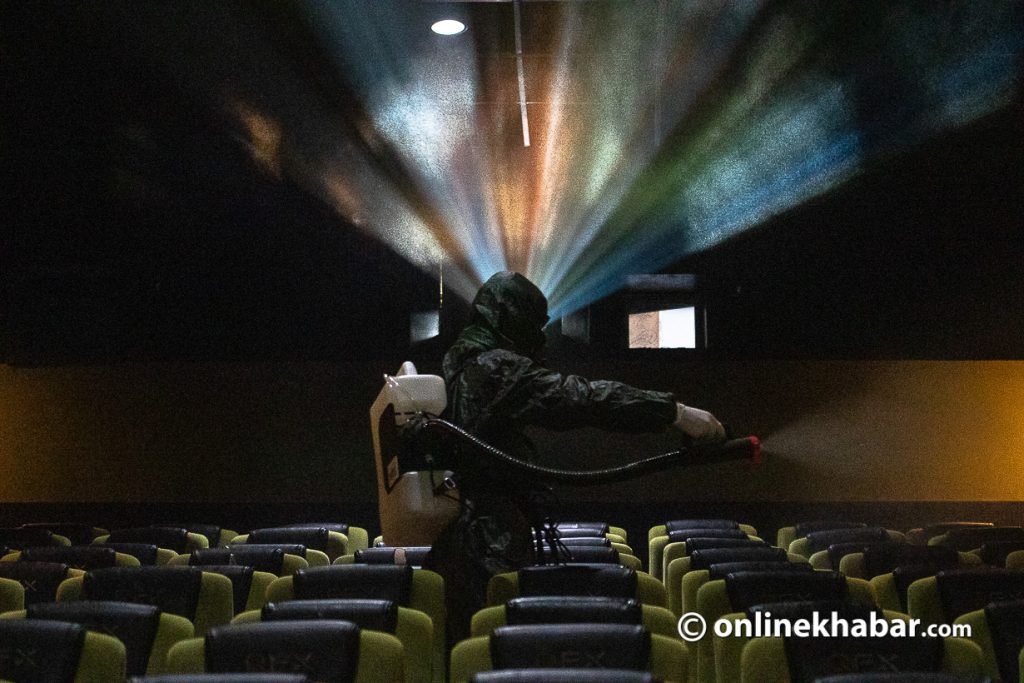 Kathmandu, December 27
The Film Development Board has allowed film halls to screen films beyond 11 pm.
The board has told film hall operators they can show films beyond 11 pm given they have the necessary security in place.
"The hall operators need to inform the board before they screen the movies at the time," reads a statement issued by the board.
Prior to this decision, there was a provision that the films should be screened only until 11 pm and if screened after that, the approval of the concerned district administration office needed to be taken along with permission from the board.
Board Chairman Bhuwan KC on Monday said that the board was ready for dialogue, discussion and interaction with related bodies to solve the problems of the film sector.
The board's meeting on Monday also announced that a film could be submitted to the censor board four days prior to its release. Earlier, the film had to be sent a week in advance.