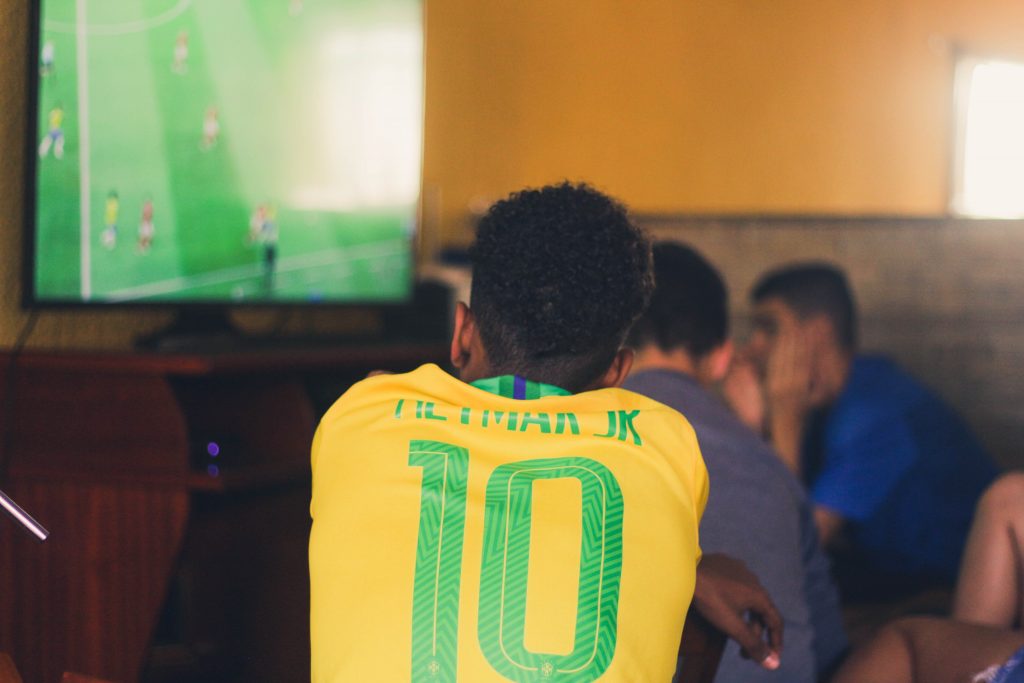 The biggest event in world football, the FIFA World Cup, is starting in Qatar on Sunday. It is estimated that more than half of the world's population will watch the World Cup live this time.
World Cup fever has engulfed Nepal too as restaurants, shopping malls and the streets are full of flags of countries taking part in the football festival.
So how can you watch the World Cup live? Which TV channel will show it? Do you have to pay for it?
All these questions have been answered below:
1. Where can I watch the FIFA World Cup live?
The Qatar World Cup will be exclusively shown on Himalaya Premium HD, a new television channel being launched for this World Cup. Along with this, you can also watch live broadcasts of football in public places like cinema halls, restaurants, hotels etc. In some of these places, it may be necessary to obtain permission from Media Hub, the official licence holder to show the FIFA World Cup live this time.
2. I can't find Himalaya Premium on my TV. How do I get it?
Like other Nepali television channels, Himalaya Premium launched by Himalaya Television Network will be available on all TV networks. An agreement has been made with cable TV operators such as Net TV, Via TV, Dish Home and Clear TV to show the Himalaya Premium channel broadcasting the FIFA World Cup live.
To get the channel, you will have to pay Rs 500 plus taxes. Although there was a legal dispute about this payment, it has been all settled now. Call your cable TV operator for more detail.
3. Who has the right to show the World Cup live in Nepal?
This time, FIFA, which runs the World Cup football, has sold separate 'rights' for each country for broadcasting the World Cup live on televisions, radios, mobile phones and the internet. Through the sale of these rights, FIFA has collected around USD 3 billion from 223 countries around the world. The Indian company, Viacom 18, has purchased rights from FIFA to show the live broadcast of the World Cup in South Asia. Media Hub has bought the rights from Viacom 18 to show the World Cup live in Nepal.
Open the link to see the list of which companies have obtained the rights in which countries
4. Can't I watch the World Cup live on other channels?
This time, FIFA has sold live football broadcasting rights separately for television, radio, mobile and the internet adding a geo-lock system. In other words, the company that has acquired the right to show the World Cup live in one country can broadcast in that specific country only.
In India, Viacom-18 is showing a live telecast of the World Cup on the Sports-18 channel, a channel that does not operate in any other country except India, Bhutan, Sri Lanka and the Maldives. Since the channel is not available in Nepal, you will not be able to watch it in Nepal.
5. What about YouTube or Facebook? Can I watch the World Cup live there?
FIFA has sold the rights to every country with a geo-lock system. For that reason, no one else can broadcast live football on social networking sites. In addition, if the World Cup is shown live on social media sites, the artificial intelligence (AI) of social networks will detect it immediately and end it. The account or page showing the World Cup live will also be banned.
6. Won't I be able to watch it on Indian TV channels?
No. FIFA has locked the territory when selling television rights and since Media Hab has the right to broadcast football live in Nepal, it is not possible to watch football on Indian channels in Nepal as before. Apart from that, Sports-18, which is owned by Viacom-18, and has the right to broadcast live football in India, is not even available in Nepal. Apart from Sports-18, no other channel has the right to telecast the World Cup live in India.
7. So, do I have to pay to watch the World Cup live?
Yes. This time, you have to pay to watch the World Cup. This time, the live broadcast can be watched only after the consumer pays a fee of Rs 500 per plus taxes per set-top box.
8. How can I pay?
Apart from the monthly subscription charge, you will have to pay your cable operator an extra Rs 500 plus taxes to watch the World Cup. After you pay them, Himalaya Premium will appear on your television sets, where you can watch the matches. For more information, call your cable operator.
9. I had been watching it for free previously. Why do I need to pay this time?
Well, you have never been able to watch World Cup football for free. Previously, the cable operators included the fee of the World Cup live in the monthly subscription fee they charge.
For example, in 2018, Sony Television had the rights to broadcast the World Cup in India and Nepal. Cable operators in Nepal pay millions for Sony television channels every year and Sony Sports was showing the World Cup.
However, this time, Indian channels operating in Nepal do not have the right to show the World Cup live. This means you will have to pay extra to watch it in a pay-per-view model.
This fee is not binding for everyone. It is only for those who are interested in watching World Cup football.
---
This story was translated from the original Nepali version and edited for clarity and length.