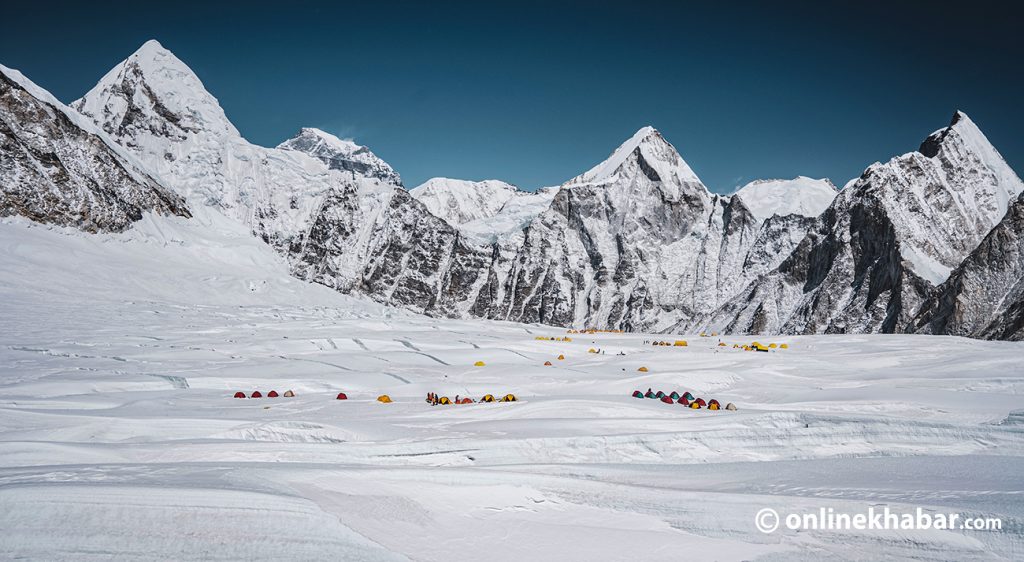 Kathmandu, May 31
The death toll in Everest is likely to reach the highest ever as 13 climbers have died on the mountain with four more reported missing so far.
With those missing less likely to be found, this will be one of the deadliest years at Everest.
First to perish on the mountain were rope-fixing team members Da Chhiri Sherpa, Lhakpa Tendi Sherpa and Pemba Tenzing Sherpa who died on the mountain on April 12 when the upper section of the Icefall collapsed.
On May 1, American doctor Jonathon Sugarman died at camp 2 on Everest while Phurba Sherpa, a member of Nepal Army's clean-up campaign died near camp 4 on May 16. Moldovan climber Victor Brinza died at the South Col on May 17. All these deaths were due to high altitude sickness, said sources from base camp.
On May 18, China's Xuebin Chen died high up on the mountain while India's Suzanne Leopoldina Jesus died in Lukla during treatment.
Malaysian Ag Askandar Bin Ampuan Yaacub died above the South Summit on May 20 whereas Jason Bernard Kennison died near the Balcony on May 21. Ang Kami Sherpa died in camp 2 on May 21 after falling near the helipad while collecting logistics.
Canadian Pieter Swart died while descending from camp 4 on May 24. Hungarian Szilard Suhajda, climbing alone with no Sherpa support and supplemental oxygen has also been presumed dead as rescuers could not find him where he was last seen.
Nepal issued a record-high 478 climbing permits to foreigners to climb Everest this spring.
Four climbers are still missing on the mountain as rescuers fear the worse.
Malaysian Hawari Bin Hashim, Indian Singaporean Shrinivas Sainis Dattatray and Ranjit Kumar Shah and his Sherpa guide Lakpa Nuru Sherpa have been out of contact.
Other deaths
Luis Stitzinger, a famous alpinist from Germany was found dead in Kanchenjunga on Tuesday. He had been missing since May 25. Stitzinger planned to ski down from the mountain.
In Makalu, climbing porter Tularam BK died at base camp on May 27 while Amrit Rai, a climbing porter fell to his death in Dhaulagiri on April 23.
Irish climber and adventurer Noel Hanna died on Annapurna I during his descent on April 18.