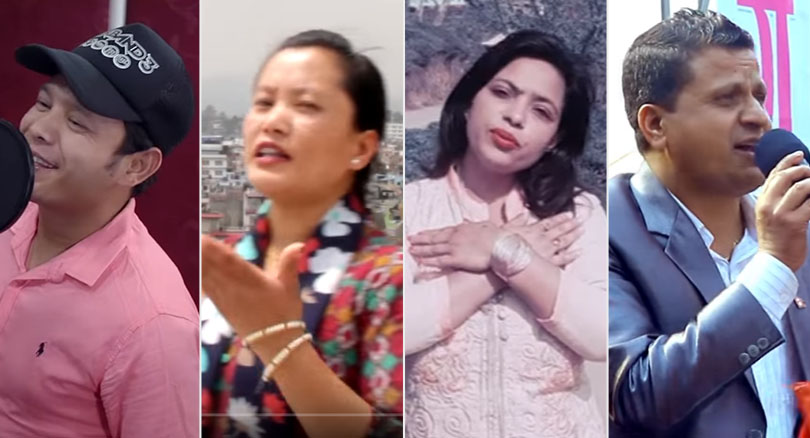 Kathmandu, May 11
As the first phase of local level elections is just three days away, parties are wrapping up their electioneering on Thursday night.
As in previous elections, parties organised mass meetings, marched rallies and did door-to-door campaigns to woo their voters this time as well. In addition to these traditional tools, they also took to a new strategy this time: the parties officially produced songs and music videos and circulated them with voters via social media.
Of course, the parties would use music in previous polls as well, but they would seldom invest thousands of rupees to create music videos and market them on YouTube. They would just employ local artists to perform in their mass meetings and events.
This time, the parties have used these songs to publicise achievements of the governments led by them over different parties and make promises for developments. They have also criticised opponents in the songs.
Here are few most popular numbers from the election playlist:
1. Nepali Congress Jindabaad
Nepali Congress
2. Mai Pani Emale
CPN-UML
3. Maobadi Kendralaai Bijayi Garaun
CPN-Maoist Centre
4. Vote Kema Masalma
Naya Shakti-Federal Socialist Forum