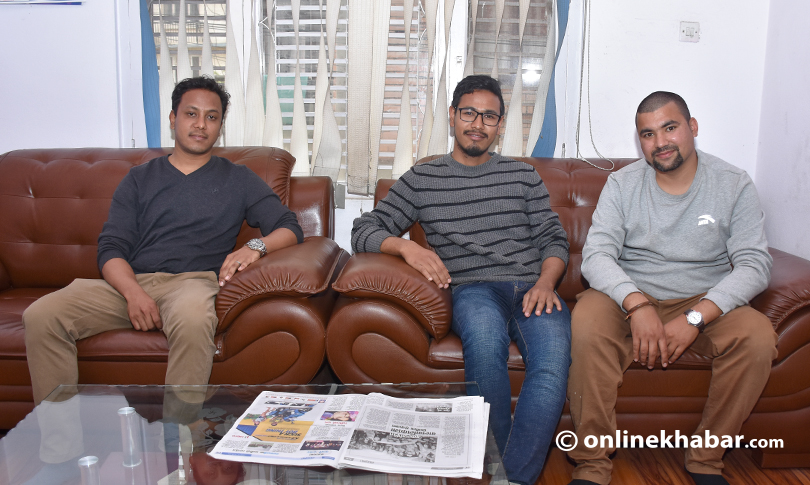 Imagine yourself as a graduate student at a business school. You are in your early 20s, and you are full of vigour and enthusiasm. You talk about many dreams and aspirations with your classmates: being the manager of a leading commercial bank, turning your family business into a modern industry, doing business with social responsibility….
And, there are your professors who lecture on entrepreneurship and self-employment. They say, "Do not go where the path may lead. Go instead where there is no path and leave a trail." Then, you get easily enticed into building many castles in the sky.
But, once you graduate, you realise that the surface you are standing on is too low to reach the sky. Disillusioned, you are likely to end up as a frustrated job seeker.
For these four youth who completed their MBA at School of Management in Tribhuvan University, the story was no different in the beginning. Now, three years after their graduation, they have finally broken the pattern and established themselves as successful entrepreneurs.
Recently, the global business news giant Forbes featured the three of them on the '30 Under 30 – Asia – Social Entrepreneurs' list for their innovative business at Eco Cell Industries.
Moment of metamorphosis
If there was anything common among Sacheet Pandit, Nishan Chandi Shrestha, Subash Shrestha and Bibek Adhikari as they joined the school in 2013, it was their age. These four 23-year-olds happened to go to canteens and other places together as classmates. While waiting for orders to be delivered on the table, they apparently would reflect on their classroom lectures and ponder what they could do next.
"My family was in a construction business; hence I proposed we purchase more excavators and rent them," Nishan remembers the school days as Subash adds to him, "We also thought of establishing a posh restaurant in Kathmandu and making a fast buck."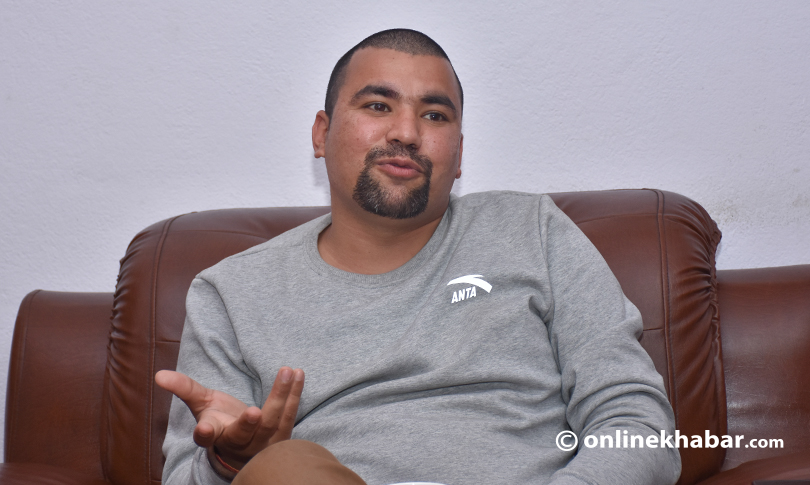 "But, at the end of the day, none of our ideas could materialise," Sacheet seems unwilling to remember those 'useless' days anymore.
Perhaps they were waiting for a moment to transform their dreams into reality, the best moment to metamorphose their lightweight canteen chats into workable business ideas.
Then the best moment came in the form of worst catastrophe in their life and the life of people around them: the 7.6-magnitude earthquake on April 25, 2015.
Trial and error
These youngsters had completed their final semester examinations and working on dissertations while the earthquake rattled the country. A resident of the ancient town of Sankhu in northeastern Kathmandu, Sacheet witnessed the destruction of centuries-old architecture in his neighbourhood.
After some weeks, people gradually began thinking of reconstruction. As many houses were being rebuilt at the same time, there was an apparent shortage of construction materials, bricks in particular.
"People were buying and selling used bricks, but they were quite expensive. Of course, clay and stones were easily available, but no one trusted them as all houses built with stone walls in rural areas had collapsed," Sacheet remembers.
Looking around, it did not take a long time for him to realise that this crisis also had a potential for new businesses.
"As we discussed it together, we concluded that producing quake-resistant construction materials would be a booming business," Nishan says, "But, we did not have any idea on what we would do exactly. We resorted to the internet to explore possibilities and found that there was something called compressed stabilised earth bricks (CSEB)."
"Then, in haste, we bought a machine from China to produce the bricks as the Chinese machine was cheaper than others. However, we could not operate it. Perhaps, our clay was not compatible with it," he narrates, "We wasted four to five months, doing nothing."
To break the stalemate, they again browsed the internet and learned about Auroville Earth Institute, a UNESCO recognised training institute in Chennai of India. The institute would offer a one-week course on CSEB production and the team was quite excited about joining it.
"But, the cost was so high. We had to pay around Rs 80,000 to the institution. Travel and other logistics-related costs are even more," Subash shares, "Therefore, all of us could not go and decided to send Nishan."
After he returned home, they made necessary modifications and began producing bricks. The quake survivors in districts around Kathmandu were speedily rebuilding their homes. The government and NGOs had not reached everywhere to suggest appropriate materials and technologies.
"Therefore, we targeted the quake-hit rural areas in the beginning and we fared well there," Sacheet shares, "But, it was still hard to convince people not affected by the earthquake as our product was not tested. Later, we managed to convince a relative of Subash."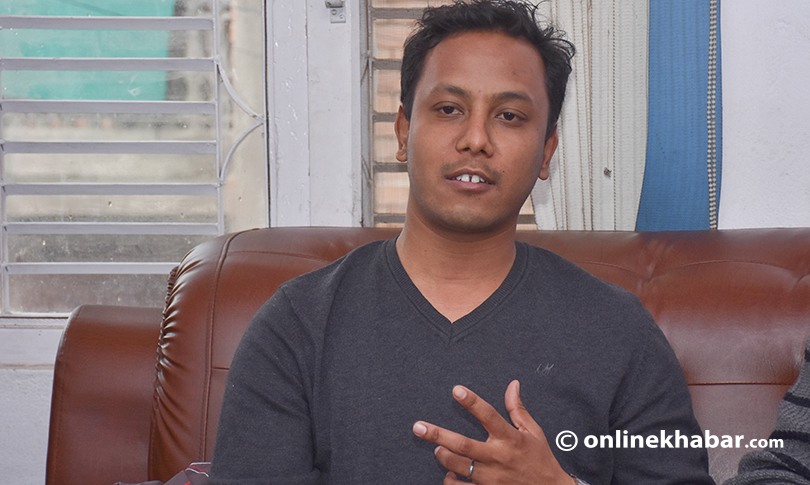 "Yes, my relative was quite happy as he finished constructing the house. Our interlocking bricks were easy to make walls and it would cost less—both money and time," Subash smiles.
Nonetheless, engineers at the National Reconstruction Authority would sometimes argue that their bricks were not recommended by the government for quake-resistant houses; and it would give them a lot of trouble. "Later we realised that the CSEB was not mentioned in the guideline given to them. Therefore, we repeatedly talked with the NRA and other government authorities to solve the issue."
Highs and lows
Studying MBA is apparently a prestige issue in Nepal given its relatively high cost. After spending thousands of rupees for the two-year course, parents of Sacheet, Nishan, Subas and Bibek had expected their sons to emerge as managers who would sit in a revolving chair inside a posh office in downtown Kathmandu.
"But, we chose to go to the grounds and play with clay and make ourselves dirty with mud and sand every day," Sacheet shares, "I am sure that they were not wholeheartedly happy."
"Nonetheless, they did not hesitate to support us as we demanded," Subash shares, "All of us borrowed our first investment from the family." Each invested Rs 500,000 to begin the business in 2015 and currently, the total capital of the company has reached Rs 6 million.
"There were numerous moments when we discussed about closing the business and trying something smaller," Nishan recollects, "When you cannot cover your production cost and you have to pay a high rent for the land but no one buys your product; of course your motivation level plummets."
The way ahead
But, these entrepreneurs know their mission. As the government has also adopted a policy to replace fire bricks with greener and cleaner materials, they are confident that their upcoming days will be happier.
And, enlisted in the Forbes 30 Under 30 is has been a beam of hope for them. "It was a startling motivation for us," Sacheet shares, "Being listed in the Forbes is not an achievement in itself. But, the space that Nepali media and other stakeholders have given to us after the announcement means a lot."
"Now, our parents know that their sons are doing something good though they cannot openly applaud us," he jokes, "Perhaps they are too conscious not to pamper us."
Yes, the youth are not pampered with the announcement. They know their challenges. "We fear what if people congratulating us today might get a chance to mock at our failure tomorrow. Therefore, we are walking bit slow."
"The way forward is a bit difficult, but there is no chance that we move back."