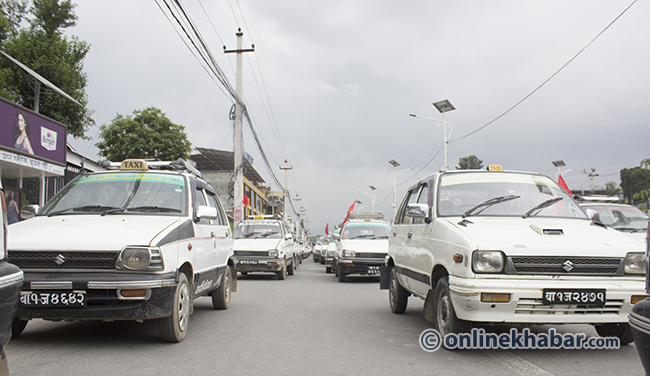 Kathmandu, July 16
Just a month ago, the government through a drawing of lot had distributed 1,500 taxi registration numbers to survivors of 2015 earthquake residing in 14 districts as a form of relief to their families.
But, some of the survivors are found selling the registration that the government had granted so as to make them self-employed.
It has been found that they are charging the buyers as much as Rs 500,000 for a registration number.
The Department of Transport Management has currently halted distributing new taxi registrations in Kathmandu Valley except those provided for relief. Therefore, those willing to launch the business have targeted the quake survivors to buy new taxis.
But, the Transport Management Office in Ekantakuna of Lalitpur says it has adopted necessary measures to control misuse of the government grant.
"We have a provision that the registration will not be complete unless the survivors themselves appear with their cabs," the Office Chief Basanta Adhikari says, "But we can find many of them transferring the ownership as soon as the registration is over."
The sellers, on the other hand, say they are forced to give up the self-employment opportunity as they cannot buy a cab which costs as much as Rs 1.5 million in the current market.