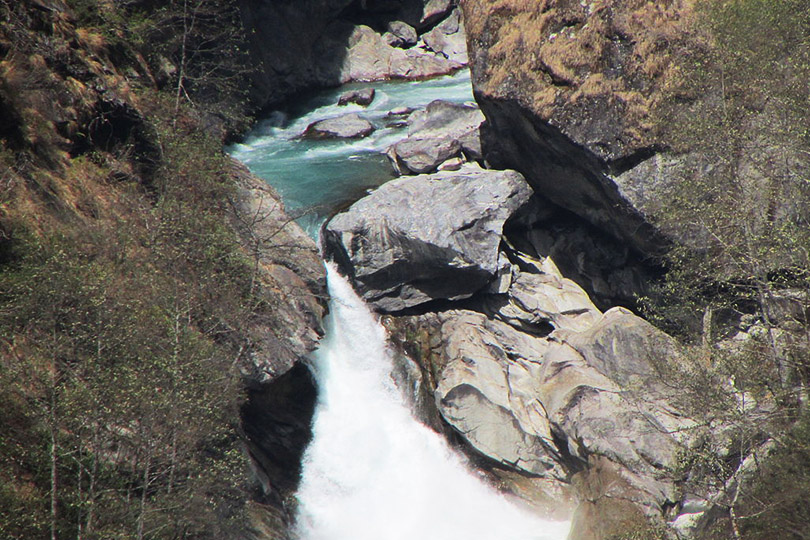 "The Dudhkoshi hydel project will be developed using funds collected from the people of Khotang district and other Nepalis." Photo: Wikimedia Commons
Kathmandu, November 13
Kulman Ghising, executive director, Nepal Electricity Authority, who is making headlines across the country for his campaign to end powercuts in Kathmandu, on Sunday talked about plans to build the roughly 700-MW Dudhkoshi Hydropower Project using Nepali capital, just like the 456-MW Upper Tamakoshi project.
Ghising (inset) informed about the plan to develop the project, which is to be based in eastern Nepal, using funds collected from the people of Khotang district and other Nepalis.
The Asian Development Bank is preparing a detailed project report, he said, adding that just like Tamakoshi, NEA has prepared a draft plan for the establishment of a company for project development.
Ghising had reached Khotang district headquarters Diktel after inspecting the Upper Tamakoshi Hydropower Project at Lamabagar, Dolakha.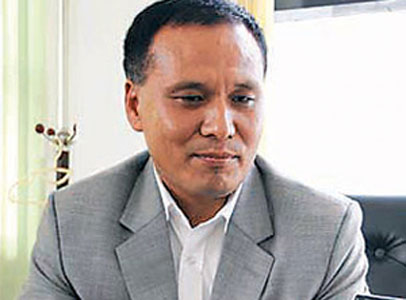 Ghising said: We are currently studying Dudhkoshi hydropower project. As per the government plan, we intend to fast-track the project. That's why we have initiated the process for the establishment of a promoter company.
He said: Just like Tamakoshi, we are trying to register a company for promoting Dudhkoshi. As per the directive from the line ministry, NEA Board has already decided to set up a company. A draft plan for the firm's establishment is ready.
The company will be registered soon, Ghising said.
The idea is to develop a power project that will generate 600 to 700 MW. NEA has already appointed a consultant for the project.
ADB, which is funding the project, is preparing a detailed design currently. Ghising reiterated the pledge to fast-track the project.
This reservoir-based project is a must for Nepal, he said, identifying Dudhkoshi as one of the best reservoir projects.
He said they will move ahead by attracting investment from the people of Khotang and other Nepalis.
Ghising pointed that in terms of inundation and rehabilitation of affected populations, Dudhkoshi seems to a very attractive project.
Kamala diversion
According to Ghising, there's a precondition which states that water discharged from the power project has to be released into the river above the Kamala diversion project. "That's why we are preparing a plan."
He said: The project will be very effective if we release the water below the diversion project. In that case, it can be a very fantastic project.
"Releasing the water above the diversion project means the tunnel will be very very long. This may create a problem. But we will design the project appropriately and push it ahead. This project will be on track pretty soon."