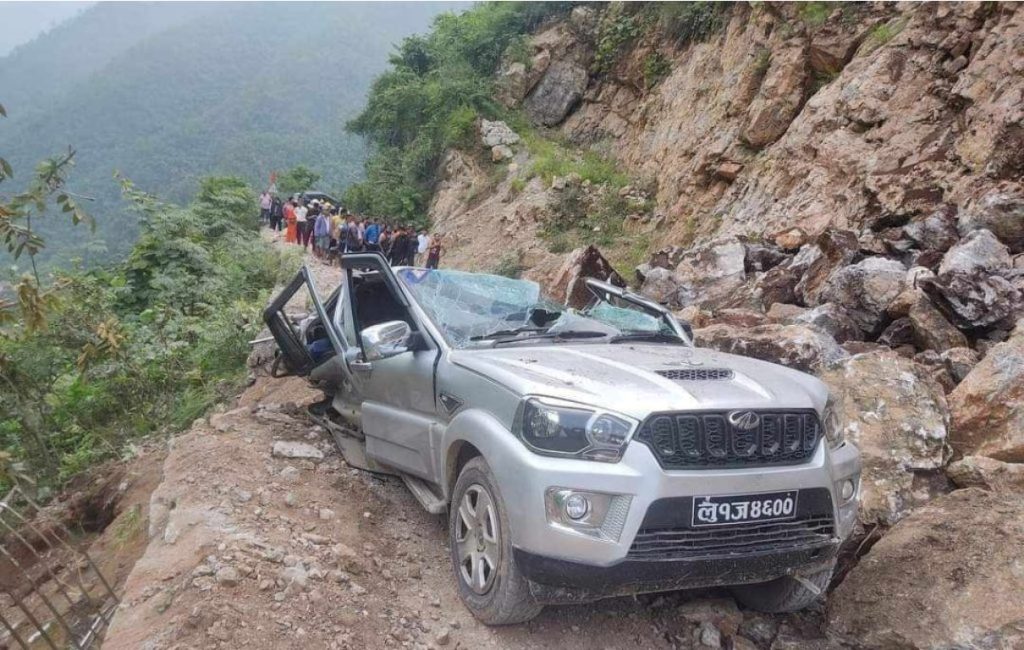 Palpa, August 30
In an accident caused by a dry landslide in Jorte, Palpa, three people were killed on Wednesday.
The deceased were identified as Yama Bahadur Bohra, Man Kala Chudara, and Ret Bhujel. Their bodies have not been recovered, said police.
The incident occurred earlier today when a Scorpio (Lu 1 Ja 4600), en route from Tamghas of Gulmi to Butwal, met with an accident after a dry landslide of stones fell near the vehicle.
The spokesperson of the Palpa District Police Office Birendra Thapa revealed that eight individuals sustained injuries in the tragic accident. The injured were taken to a nearby hospital.
A rescue operation is being conducted with joint efforts from the locals and police.
The injured were identified as the jeep driver Balkrishna Shrestha and passengers Shobha Gharti Magar, Tek Bahadur Gharti Magar, Sushma Rana Gharti, Skriti Thapa including children Surbi Gharti (6), Sushma Thapa (5) and five-month-old Shiva Gharti.