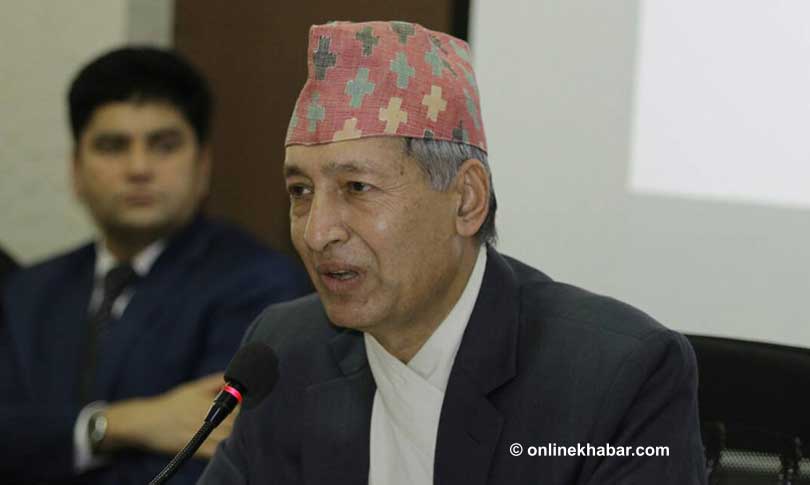 Pokhara, September 21
Finance Minister Yubaraj Khatiwada says local governments should not make any rush to increase taxes.
Speaking at the inauguration function of Pokhara Chamber of Commerce and Industry's 32nd general assembly in Pokhara of Kaski district on Friday, Khatiwada said the local governments should increase taxes only after convincing people that their taxes would be properly utilised in development works of the place.
"Let's not rush to increase taxes. First we need to convince people that they will get development out of taxes, and we can increase the taxes from the next year."
On the occasion, he also requested members of the public not to protest local bodies' decisions to increase the taxes.
In another context, he said the private sectors should not consider government agencies as their rivals.