A few years ago, the village of Narainapur in Banke, was as rural as any other village in the country. The road to the village was dreadful. Consumable goods had to be carried from Nepalgunj and some shops in the village did not even accept Nepali currencies.
Even though the village was in Nepal, it had a lot of Indian influence. The remains of that are still quite evident in the area. But as Nepal drafted the constitution in 2015 and adopted federalism in 2017, the village of Narainapur has had a makeover.
Embracing the independence
The village that had nothing has a bank and that has helped the people of the village a lot.
"With the establishment of Sunrise Bank, we don't have to travel for hours for money. People who go for foreign employment directly send the money to the bank. This has helped us a lot," says Umesh Bista, a resident of Narainapur, recalling how the village was completely reliant on India a decade ago.
Basic items like rice, flour, salt and oil had to be brought from India. Why? Because getting to Nepalgunj was difficult. There was no road as the villagers had to walk for three days to get to the district headquarters.
It was after the 2017 elections that the locals demanded their local representatives to build a road joining Nepalgunj and Narainapur. The rural municipality obliged and paved a road by building nearly a dozen bridges. Today, buses run on that road regularly.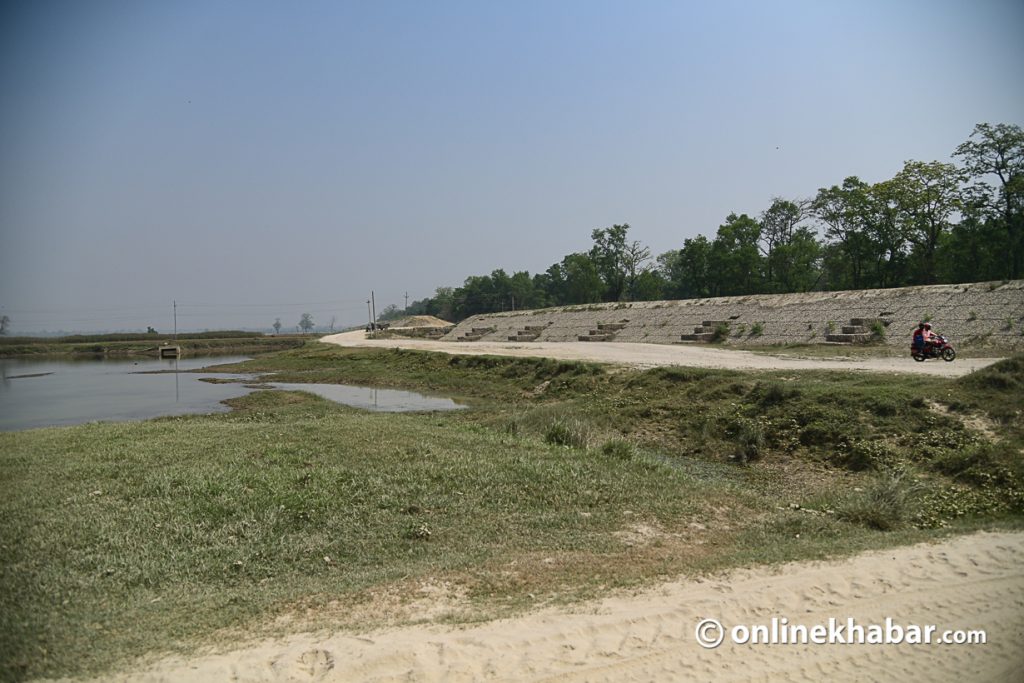 "Things have improved over the past two years. All of our demands haven't been met, but the local representatives have worked to make this rural municipality better," says Bista.
Before the road was built, people only went to Nepalgunj for administrative work or banking. For everything else, they went to India.
But, since the 2017 elections, things changed. They got roads, electricity and drinking water. With that, people started to come and set up shops around the rural municipalities. A brick kiln was also set up. The rural municipality has also started researching the possibility of starting an agriculture industry in the area to create more employment opportunities.
Small efforts
There are five brick kilns in Narainapur. Each kiln gives employment to around 200 people, says Ahmed Mukeri, the rural municipality employment coordinator. But, only half of these are Nepali.
"We're asking them to hire more Nepalis from Narainapur so that we can be sustainable," says Mukeri.
He says since the Covid pandemic, a lot of people have come to his office looking for work, and he hopes that his office and the rural municipality can provide them with jobs.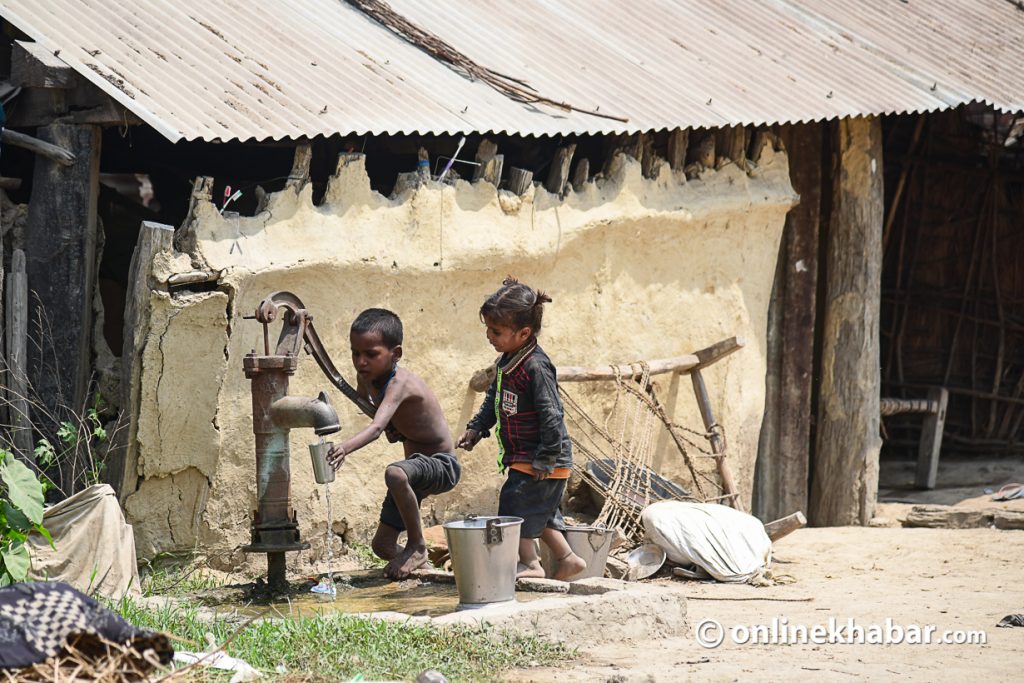 On April 4 last year, 16 families lost their houses to fire. As soon as news of the fire broke, the rural municipality sent its fire engine to control it. But, since the roofs were thatched, the fire engine could do very little to save them. To help them, the rural municipality has handed out relief materials, food and tents.
Incidents like these are common in the area and to stop them from happening, the local government has started a campaign to replace the thatched roofs with zinc sheets. It also distributed gas stoves to 1,000 families so that firewood would not cause more incidents like these in the area. But, the risk of fire gutting houses is still prevalent.
Locals agree that life has been easy thanks to the local government that helps regularly. If there had been a fire three years ago, a team from Nepalgunj would only have arrived three days after the incident. Aid would come a week later. But, due to the presence of the local government, they have not had to starve or sleep roofless.
Focus on children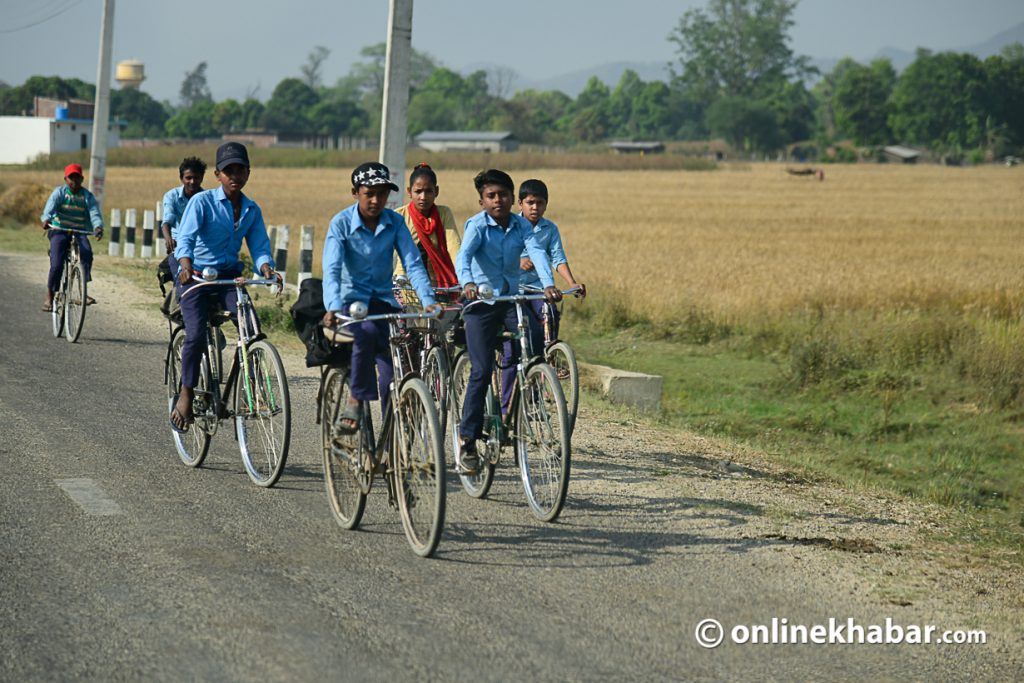 A few years ago, girls from Narainapur rarely went to school. But, with time, more and more people have started to send their daughters to school. Masud Ahmed Sah, ward chair of Nairanapur 2, says girls make up 40 per cent of the total students in his ward.
"There was a time when the number of girls in our schools was zero. This change we've seen is encouraging," says Sah, claiming only 5 per cent of children from the rural municipality do not go to school today.
To encourage girls to go to school, the rural municipality has handed out free cycles to all schoolgirls. A free bus service has also been launched by the rural municipality to encourage people to send their children to go to school.
Until 2018, the rural municipality only had schooling to the 10th grade. But now, Narainapur also has a high school where grown-ups have enrolled.
According to Lachhuram Kumar, a teacher, since federalism, the people of Narainapur have been more aware of things happening around them. They have realised their rights, he says.
"The state of schools was poor, but now, that is changing. Parents want their children to go to school," says Kumar, adding there are 21 schools and 27 madrasas in Narainapur rural municipality.
He says people are also sending their children to schools in Nepalgunj and India. "But, there are people who still want them to stay at home and help out and not go to school. But, this number is few and far between," says Kumar.
Lalit Chandra Prajapati of Narainapur-4 says a lot still needs to improve including the quality of teachers in the area. He says he is contesting in the local elections this time, and if he wins, he will improve the quality of teachers in the schools in his ward.
"When you don't have an education, you become a slave in this country. I don't want children from the coming generation to be slaves. I will improve the state of schools in the area," says Parajapti
Leaders wanting to lead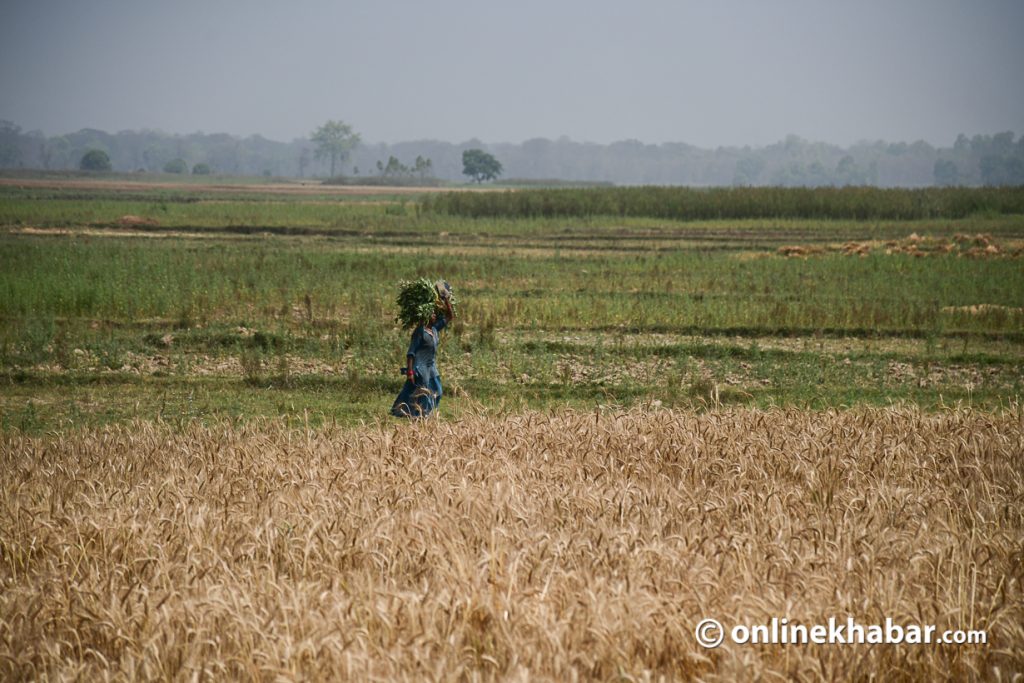 Before 2017, Narainapur did not have leaders. All they had were voters. But since the local level has reached Narainapur, people have realised how good leadership can create change in a place. Like Prajapati, there are women in Narainapur who are thinking about contesting in the local elections this year.
Prajapati is promising he will manage more teachers, and toilets in every household and provide clean drinking water to all.
"Change needs to start from the local level. If I get help from political parties, great! If not, I'll contest as an independent candidate," says Prajapati.
Puja Baniya is also thinking about contesting as a ward member. But, she has not been able to share this with her husband as she fears they might not take it well. "I'll ask them and if they agree, I'll give in my name," says Baniya.
There is a general feeling among the people of Narainapur that they can still do better. "We've seen a hospital, schools and roads being built. But there is a lot more we can do," says Baniya.
Looking out for opportunities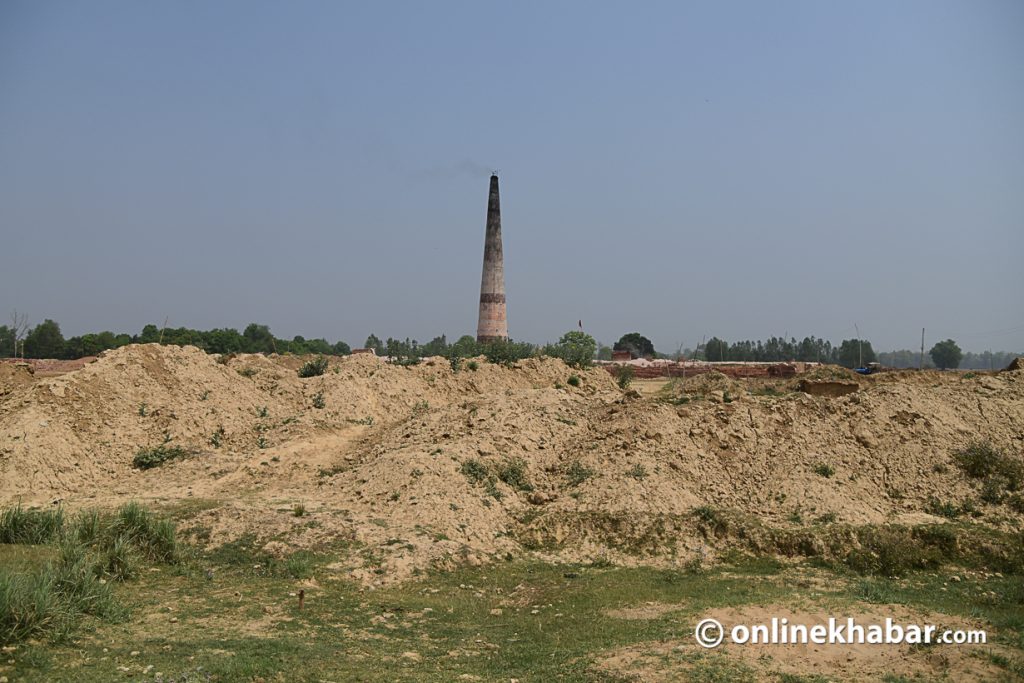 The citizens of Narainapur are looking for ways to develop the area too. Locals actively take part in discourses to see how they can change their locality. They have collected signatures of locals to push the rural municipality to establish an industry, says local Umesh Bista.
"It's cheaper to buy than to produce. Why? Because we haven't used technology and don't have a commercial market," says Bista.
The locals hope their demands can be put forward in the parliament as they hope that it will bring in more interest and development in the area.
Pleasures after the pandemic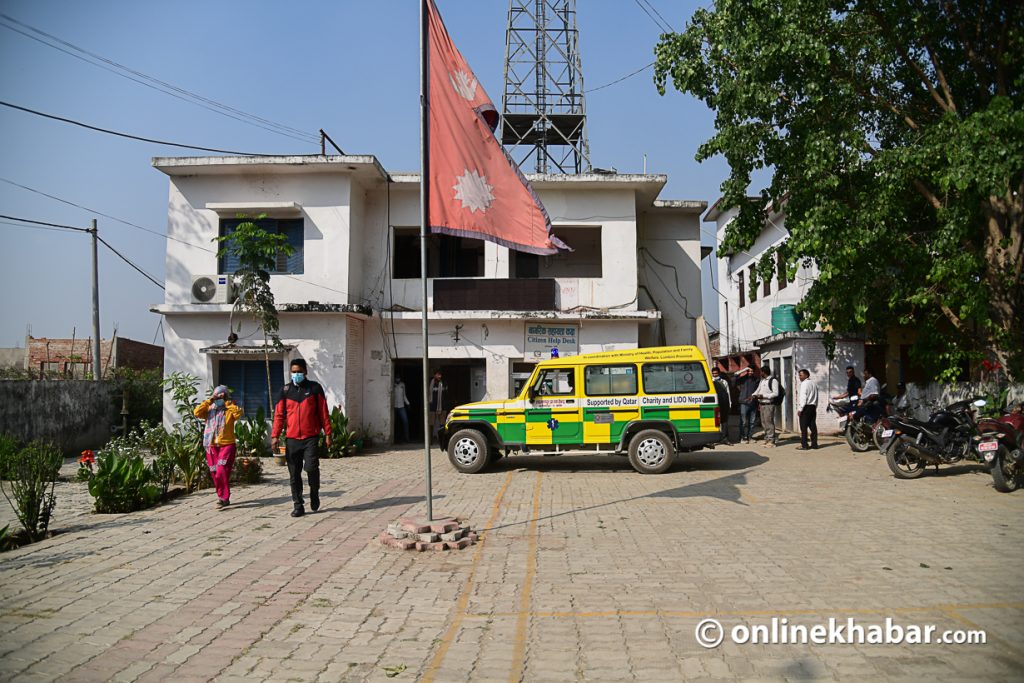 Narainapur is located on the border area. During the first wave of Covid, the rural municipality had become the epicentre. Hundreds of people started to return to the village after losing jobs in India and other parts of Nepal.
With them, they also brought the virus which spread rapidly. But, the place did not have the infrastructure to cope with the virus. The local government tried its best. It built temporary isolation centres and used schools to treat patients.
"Sure, it did create problems, but I think we also did a lot of development work in the area," says Laxmi Kanta Mishra, the disaster management chief of the rural municipality.
Mishra says the pandemic paved the way for developing infrastructures in the area. He says the local government even brought a generator to run these isolation centres in the mid of summer. Since using a generator was not practical, the local representatives then were pressurised to bring electricity to the area.
But, to take the electricity, they needed roads too. Wards 2, 3 and 4 did not have roads and since they needed electricity, roads were built.
"Scarcity helped in development. Everyone from the area helped. It was a joint effort to combat Covid and develop the area," says Mishra.