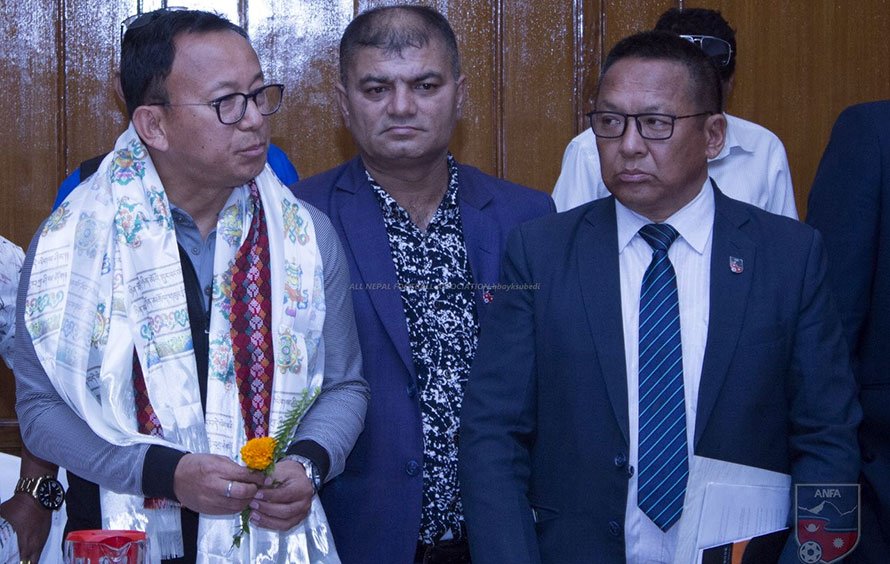 Kathmandu, March 18
A serious division has surfaced in the leadership team of Nepal's national football governing body, All Nepal Football Association.
The organisation's senior vice-president Pankaj Nembang on Tuesday submitted a nine-point note of dissent to the organisation's general secretary Indra Man Tuladhar. In the note, Nembang said he did not agree with the executive committee regarding various decisions made by the February 9 meeting.
Nembang says he had tried to record his differences in the meeting minute, but the president and the general secretary stopped him, citing he could express the differences in writing separately.
Among various issues, Nembang is dissatisfied with the committee's decision to sign an agreement with Nepal Television for the media coverage of Martyrs Memorial A Division League and another sponsor agreement with Qatar Airways for the same event.