For Chhakka Panja-famed comedian Deepak Raj Giri, good food, good company and lots of fun make festivity the most cherished moment in life. One such festivity is Dashain when one can experience all these things.
As the world is progressing, the way people celebrate their festivals has also changed. In Giri's observation, the Dashain celebration is different from the celebration done in yesteryear.
The good old days
In the past, one had to wait for Dashain to get new clothes and eat meat although the festival meant additional responsibilities such as cleaning the entire house and yard. This was the same with today's celebrated comedian Deepak Raj Giri too.
"During my childhood, I used to wait impatiently for Dashain. By marking the day of Dashain in the calendar, I would wait for the festivity. The feeling of waiting in that lovely time of autumn was very exciting to me. I used to live in Dahachok near Kathmandu and Dashain in my village used to be memorable, celebrated in rural style," shares Giri.
According to him, the appearance of the village would change during Dashain. "Two to three months prior to the festival, we used to prepare for the play, which we used to stage on the day of Nawami of Dashain. We had to wait for Dashain to do the shopping and eat goat's meat," says Giri.
Dakshina tales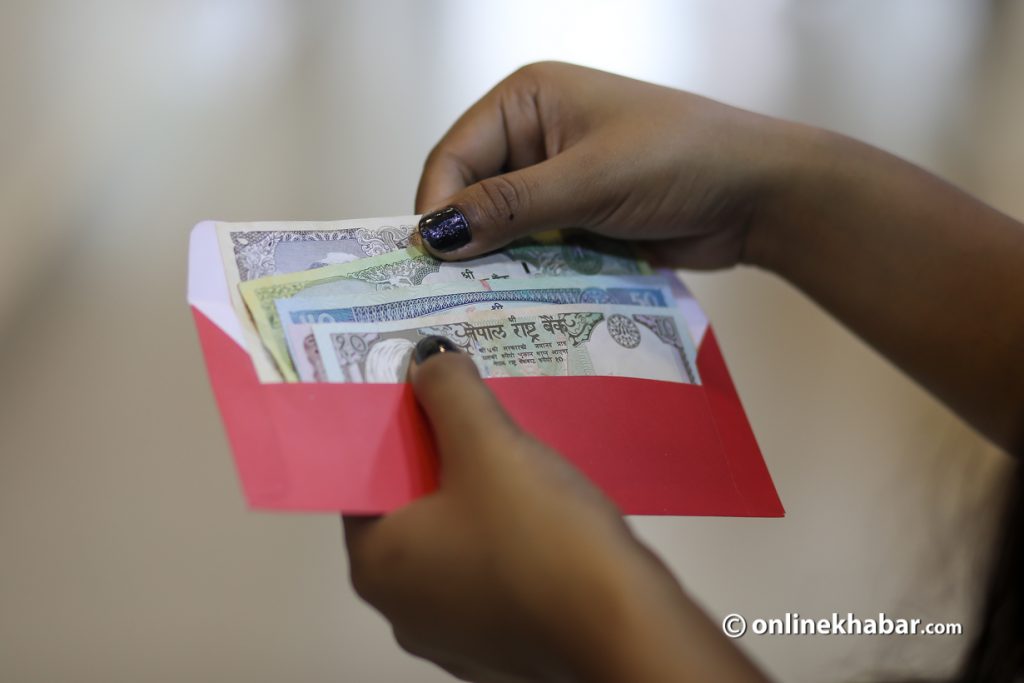 Though Deepak Raj Giri would get new clothes every Dashain, it would be his school uniform for the next year. Wearing the same, he would go to his relatives' houses to put tika during Dashain.
"The money received as dakshina from the maternal uncle's house used to be precious and I used to count it numerous times and feel my pocket again and again," he shares, "My sisters would get more money as dakshina and I used to envy them. Being greedy for dakshina, I used to visit almost all my relatives' houses where I could get more money. Sometimes, I would ignore the people who would not give more money."
However, there were those relatives too who would not give dakshina to the boys. "When I visited such houses, I used to be disappointed and avoid those houses next Dashain," laughs Deepak Raj Giri.
According to him, celebrating Dashain at his maternal uncle's house used to bring more joy because he was pampered by them and he did not have to think about his homework as well.
He adds, "No matter who you went to, you were given delicious food to eat, everyone loved you, you didn't have to go to school, you could get money without having to work and wear new clothes," Deepak Raj Giri remembers, "Dashain seemed strangely good during childhood. Remembering that time, I feel nostalgic now."
---
This story was translated from the original Nepali version and edited for clarity and length.