Biratnagar, January 7
Assurances can provide no relief to a country reeling under the Madhesh movement and the Indian blockade. Despite this plain fact, our leaders continue to pledge that the deadlock will go in this many and that many days.
Information and Communications Minister Sher Dhan Rai is one of the figures engaged in this futile exercise.
Rai, speaking at a press conference that Press Chautari Morang had organised in Biratnagar, said the deadlock will end within a week, pointing that his government is working towards this end.
All customs points save Raxaul have opened, he said, adding that talks are underway to open Raxaul as well.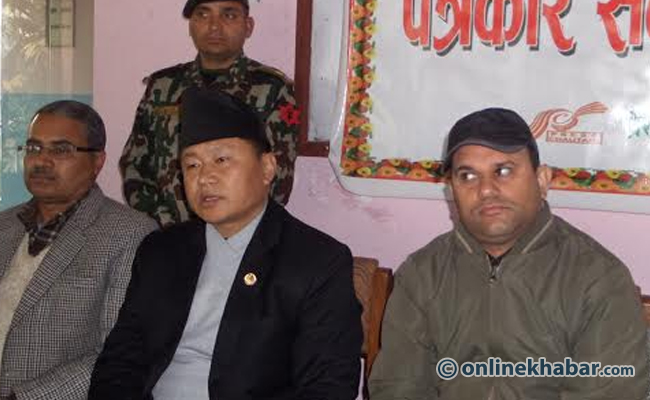 Describing the talks as positive, Rai said fuel supply will be smooth within a week. There will be an agreement with the United Democratic Madheshi Front, which has been spearheading a movement in the southern plains, soon, he said, adding that there will be result-oriented talks with the UDMF by setting the deadline.
There has been no understanding during formal talks, Rai said, adding that the government is ready to move ahead by amending the constitution — promulgated recently through a popularly-elected Constituent Assembly — as per the UDMF demands.
It is not the government but the private sector that is indulging in black marketing, he said, adding that the government is conducting an investigation into black marketing. He pledged to take action against black marketers soon.