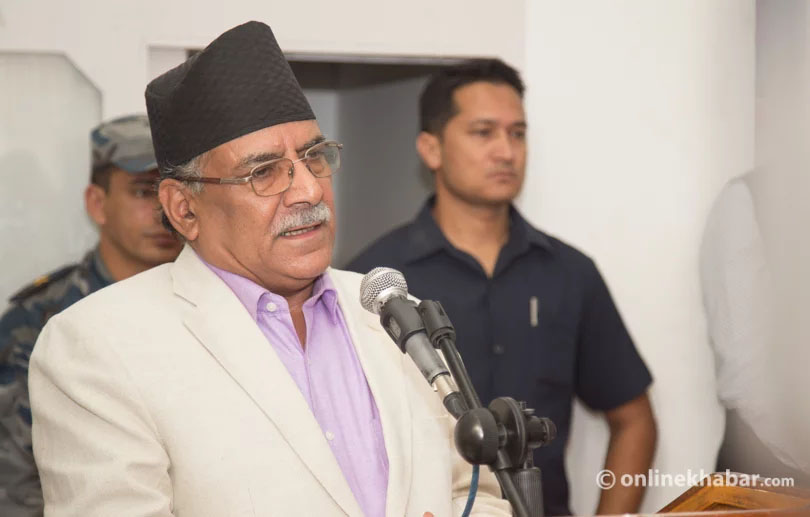 Kathmandu, October 26
CPN-Maoist Centre Chairman Pushpa Kamal Dahal has warned that the recently dissolved Parliament can be revived if provincial and federal parliamentary elections already scheduled for November 26 and December 7 get deferred.
Speaking at a function in Kathmandu today, Dahal said, "Parliament will be revived if the elections are stopped after nominations have already been filed. If it happens, the situation turns very critical."
Dahal's comment was apparently a response to the Supreme Court which on Wednesday ordered that separate ballot papers be printed for first-past-the-post polls for House of Representatives and provincial assemblies the Election Commission has been claiming doing so will ultimately postpone the elections.
"We are confident that the Supreme Court will understand it," said Dahal.
Meanwhile, he also argued that the ballot papers in fact would be different, but they would be printed on the same sheet for logistic ease.
"Here, controversies are being created that the single ballot is being used. But, let me clarify, there are two ballot papers there," he said, "But, for technical ease, an all-party consensus was made to print them on a single sheet. There is not any barrier to use people's right completely."
The Maoist Centre's election partner CPN-UML has already commented that the court order was meant to foil the elections.