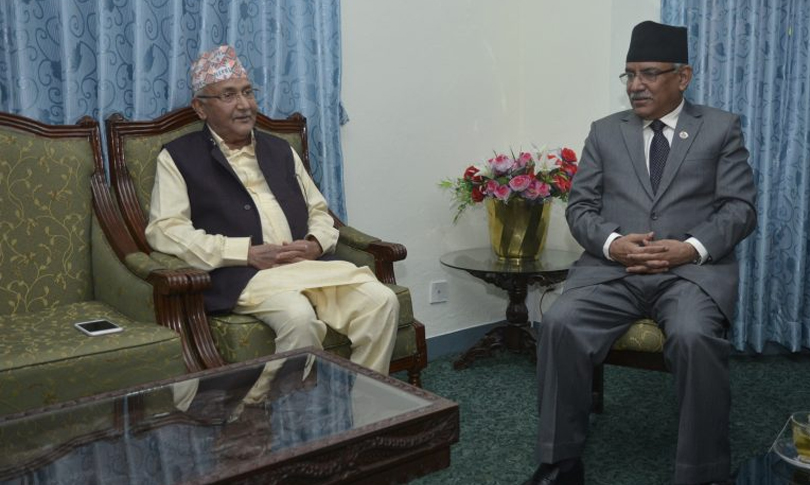 Kathmandu, May 1
Prime Minister Pushpa Kamal Dahal and main opposition leader KP Sharma Oli have discussed local level elections and recent political developments.
The meeting has been held at the Speaker's office in Singhadarbar.
During the meeting, Dahal had assured Oli that Phase-I of local level elections scheduled for May 14 would not be postponed under any circumstance.
Other issues including the impeachment motion against Chief Justice Sushila Karki and the constitution amendment bill had also been discussed.