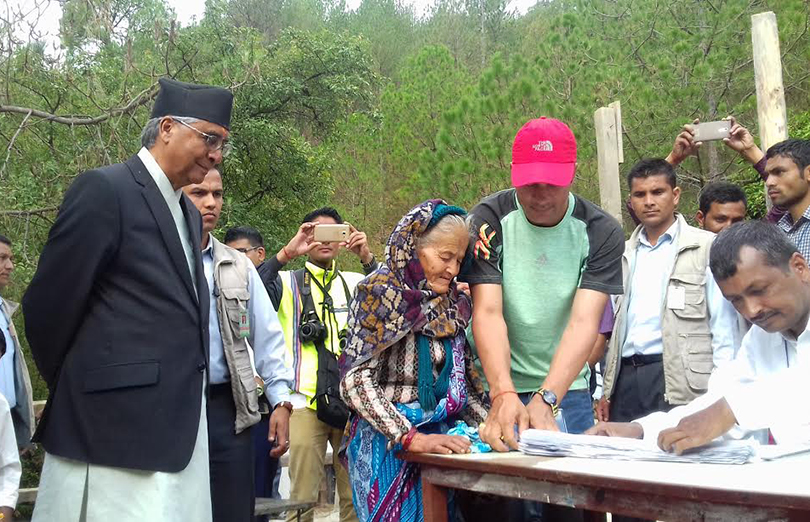 Dadeldhura, July 5
Leaders and cadres of Nepali Congress have engaged themselves in a blame game after the party suffered unexpected defeat in most local units of Dadeldhura district.
The party's central President and sitting Prime Minister Sher Bahadur Deuba had tried his best to win as many as possible local units in his home district, but the party secured top-position victory in just four of seven local units.
Unexpectedly enough, the party lost in the district headquarters, Amargadhi Municipality, to the main opposition CPN-UML with a narrow difference of just 128 votes.
Most leaders and cadres have blamed internal differences of party for the boomerang.
Though Deuba's rival at the central level, Ram Chandra Paudel, does not have any influence in Dadeldhura, there are chiefly two major factions of Nepali Congress in the district. District president Karna Bahadur Malla and his predecessor Raghubar Bhatta lead the factions.
Bhatta is supposed to be loyal to Deuba's wife Arzu Rana.
The factions have accused each other for the frustrating results.
Some party insiders say many cadres, dissatisfied with the selection of candidates, voted for other parties resulting into the defeat.