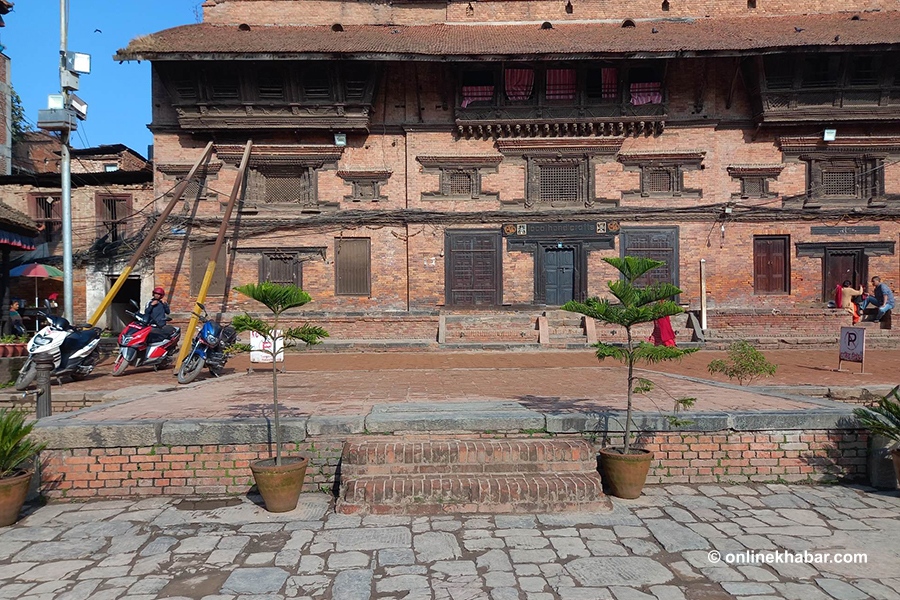 Whenever there is a function, concert or meeting, a platform is built if required and is dismantled after completion of the work. But in old Newa settlements of the Kathmandu valley, such platforms are seen built permanently. It is called dabu or dabali in Nepal Bhasa, the community's mother tongue.
These platforms are constructed in such a scientific manner that they are located in the middle of the settlements, where everyone can watch the programme that takes place on it. They stand as examples of sustainable planning in traditional architecture practised among the Newa people, the natives of Kathmandu.
Consequently, dabus or dabalis can be seen in the three main cities of the Kathmandu valley — Kathmandu, Lalitpur and Bhaktapur. Among them, Bhaktapur looks one step ahead in protecting them.
Where can one find dabalis in Bhaktapur?
Dabalis are seen in the main tourist areas and settlements in Bhaktapur. They include Suryamadhi dabu, Dattatreya dabu, Taumadhi dabu, Vyat dabu, Nasamana dabu and Durbar Square dabu. These platforms are quadrilateral in shape.
Krishna Prajapati, a teacher of Nepal Bhasa, says these dabus are named after the places where they are located. For example, Suryamadhi dabu is named after the place, Suryamadhi, and Dattatreya dabu is named after the Dattatreya temple.
Why were dabalis built?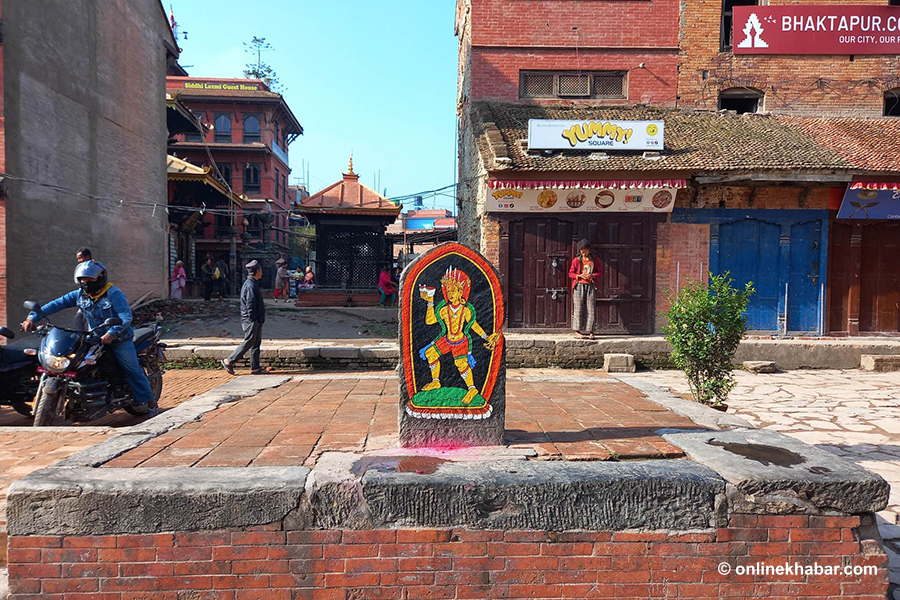 In ancient days, there were not any means of entertainment like today. And, the religious events, especially mask dances that took place during festivities were only the sources of entertainment for the public. Hence, these religious and culturally significant events were performed on these platforms or stages.
According to historian and cultural expert Purushottam Lochan Shrestha, dabalis were the only place for entertainment during the Lichhavi and Malla periods. "The same platforms would be used for different royal meetings; they were also used for making important announcements."
According to him, plays were staged and festivals were celebrated there. Sometimes, the army used to practise as well. "People used to be very happy watching religious dances such as Devi pyakha (dance), Bhaila pyakha, Khyagora pyakha, Kawancha pyakha and Khyal during Gaijatra."
According to Shrestha, most of these platforms were built during the Lichhavi period. He says that it was compulsory to have one dabali/dabu in one community during the Lichhavi period. "Bhaktapur used to have 32 dabus in 21 places, which has been reduced to around seven now," says Shrestha, "Most of them have been destroyed and some are left with only remnants."
Religious mask dances are still performed on these platforms. Besides that, these days, the platforms are used for sunbathing in the winter and as a stage to sing hymns in the evening.
---
This story was translated from the original Nepali version and edited for clarity and length.