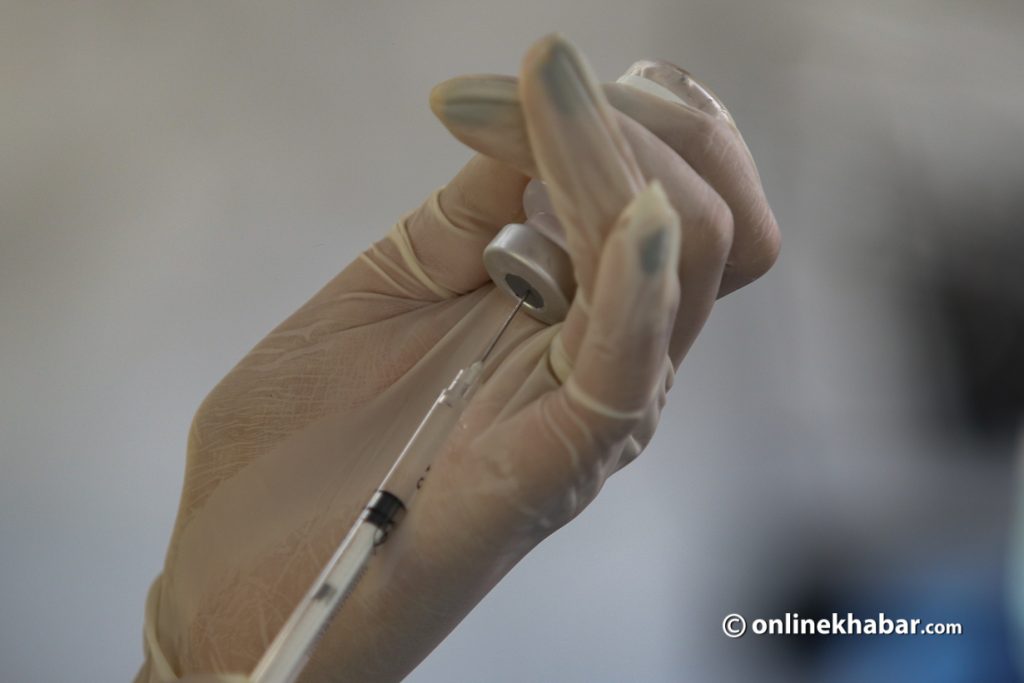 Kathmandu, April 16
After a rise in Covid cases, the number of people getting Covid vaccination has increased in Kathmandu in the last month.
Hospitals say the number has gone up significantly over the past two weeks as the number of infected people in Nepal is increasing by around 100 per day.
Dr Sher Bahadur Pun of Sukraraj Tropical and Infectious Disease Hospital says a few people have also died due to the infection in the past month, but most of them were senior citizens and those with chronic illnesses.
In a conversation with News Agency Nepal, he says the infection continues to grow because of sub-variants of the Omicron variant. He says that nine variants have been found in Nepal and more than half of them are new ones.
Among the new variants, XBB.1.16 is the type that spreads the infection in the community rapidly. He says that the sub-variant is spreading 42 per cent of infections in Nepal recently.