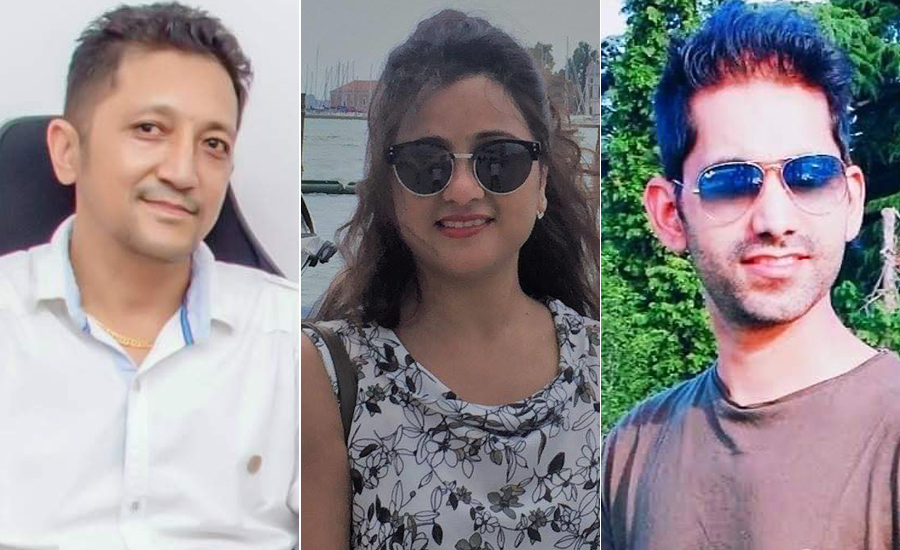 Italy used to be busy hosting tourists round the year. However, it is facing a serious crisis now. The cities which used to face hard times managing tourists are now having hard times managing corpses as hundreds of people are losing their lives to the novel coronavirus every day.
Nepali diplomatic authorities say there are 1,732 Nepalis currently living in Italy. Fortunately, no Nepali has been infected with the virus in Italy so far, according to the Non-resident Nepalis Association. Living indoors, these people seem frightened about the infection. At the same time, they also view that Nepal should learn lessons from Italy if it really wants to avoid any such situation in the near future.
Here are the opinions of three Nepalis living in Italy as they expressed in conversations with Onlinekhabar recently.
Goma Kharel
Mantua, Italy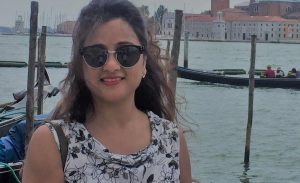 I am from Mahendranagar of Nepal. I have been living in Mantua, Italy, for almost four years with my family. We have been living indoors since February 25. The situation outdoors is appalling.  Over500 people are dying every day. The number of new cases has also been surging. All of these tragic scenarios definitely have disturbed our psyche. However, we are healthy. When there is an emergency or we require some essential goods for a living, then only we step outside of our house by wearing masks and putting sanitiser.  After returning home, we wash our clothes immediately.
The government has issued a notice stating that no one shall go to work till June 15. But returning to the old routine seems to take an additional two to four months as the newly infected cases are still increasing. Even if there will be no new infected cases, it will take time for all the infected to recover.
The main cause of the uncontrollable spread of Covid-19 here is that people do not stay home even during the lockdown. It was in January when this disease began to spread viciously and at that time, it was not controlled. How many tourists from China visited Italy? Why Serie A football games were not suspended even after the infection was seen? No one cared. Even now, people have been coming out of their houses. We are frightened that we might get infected from coronavirus even when we come out of our house for buying some essential goods or for some urgent works. We are frightened even to meet other fellow Nepalis. Though some of the Nepalis are living five minutes away from my house, we have not met over the fear of coronavirus spread.  Even when we enter the supermarket, we want to get out of there as soon as possible.
In Nepal, the number of cases is increasing gradually. Thinking of what Nepalis are thinking now, the situation in Italy has been alarming. So, please stay indoors, use sanitiser and masks during this lockdown period. The more one stays indoors, the safer they are. Use necessary cautions while coming out of the house. Otherwise, one cannot say that Nepal will not face the tragic situation that Italy and Spain are struggling with now.
Yes, one might feel bored and lethargic staying indoors all the time. One might wish to return to normal, everyday life as soon as possible. I have a seven-month-old baby and staying inside the home all the time with the child is tiring. I wish to go out and walk freely, go shopping and have lunch in restaurants. However, suppressing all these desires, we are more concerned about our health as of now.
Bijay Bhusal
Legnano, Italy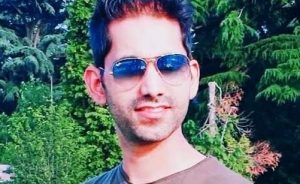 I live in Legnano which is very near to Milan. My home in Nepal is in Sauraha, Chitwan. I have been living in Italy for almost 13 years now. I, my daughter and my mother are 'quarantined' inside our house due to the outbreak. No matter how harsh it has been, we have not stepped outside our home.
Whenever there is a need to go out for buying essential goods, I go alone. Although, shopping centres follow all the necessary precautions like measuring body temperature, maintaining distance while being in line and so on, the fear of getting infected remains in my mind.
My mother came here for treatment five years ago; only my father is in Nepal. As the house is large enough, there is a separate room for everyone. However, it has been very difficult for my mother to stay at home all the time. She keeps on asking when this pandemic will come to an end, what if it stays like this forever. Above all, we had been waiting for her surgery scheduled for this morning, but it later got postponed due to the crisis.
The outbreak has only escalated now. It seems like the situation will not change for about a month and a half because of the negligence of Italians in the beginning. They did not stop doing parties and gatherings when the only prominent preventive measure of this disease is to maintain social distance. It was too late when the government strictly implemented clampdowns to control and contain the spread of this pandemic.
Fortunately, all the Nepalis here are safe to date. But, still, some are compelled to go to their work. Nepalis residing in Parma are still going to their workplace as they work in the factories that produce daily essentials goods like pasta, milk, sugar, and so on. Nowadays, they are working more than their usual routine. We are frequently talking and they have informed me that they are working safely following all the precautions.
There have been reports of a few coronavirus infection cases in Nepal as well. The government of Nepal needs to be aware of the mistakes that Italy did, learn from them and act immediately to control and contain the spread of this pandemic there.
The government of Nepal has also announced a lockdown, and we, the people, should abide by this by staying at home. Don't make the mistake of staying home all day but getting out in the evening. The virus does not differentiate between mornings and evenings. And, if the citizens do not comply with the government's decision this time, the scenario will be worse than Italy. Don't do the mistake thinking that I am young and I will not get infected. Let's take care of the family. Let's stop meetings and gatherings; better talk online. We have not even met Nepali brothers and sisters living nearby. Let's do the same in Nepal as well.
Baburam Shrestha
Vazri, Italy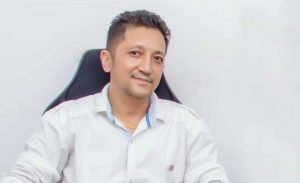 I am originally from Butwal, Nepal. At the moment, I am in Vazri, Italy which is near the Switzerland border. It has already been around a month that we have been living indoors.
I have been living in Italy for the past 18 years though I frequently travel to Nepal also. I had planned to go back to Nepal this winter, but could not leave my family here due to the virus outbreak of late.
I feel that this vicious spread of coronavirus in Italy is the result of the extreme carelessness of the residents. I ordered masks from Nepal after some infected cases were reported in Italy. When I was shopping wearing a mask, most of them treated that mask is only worn by the infected persons. The media also promoted this thought.
We were frightened to get infected so we continued putting on masks. Now, it is made mandatory for everyone to wear a mask. However, there are still some people who do not wear masks. As a consequence of this negligence, we are facing this hard time now. Unless one shows the symptoms, they are not tested. Whenever one informs that they have fever or cough, then only they send an ambulance and take the patient and put them in isolation. All of these have worsened the scenario here.
Nepal should learn from the mistakes that Italy did and should find and check all the people who have entered Nepal from India and other countries. Then only, Nepal will be safe out of this pandemic.
---
Published on March 31st, Tuesday, 2020 10:51 AM
---
Download Onlinekhabar App. Android click here & IOS click here . Keep in touch with us on Facebook, Twitter & YouTube.