Malar Sada Musahar, a resident of Rampur in Saptari of southeastern Nepal, never had a stable job. He did whatever came his way. From ploughing fields to carrying loads, he did what he had to do to secure food for himself and his wife.
Life was hard, but it took a turn for the worse when the country went on a lockdown on March 24, 2020, to curb the spread of Covid-19.
For the first month, he and his wife were doing alright, but as days passed, they started to worry as food started running out. By May 16, they ran out of food. To do something about it, Musahar left his house with a shovel and an umbrella. He was weak as he had not had a proper meal since May 12. But, he had to work.
As he was working on an empty stomach, Musahar collapsed due to exhaustion. His health got bad during the day, but as his family did not have money, he was not taken to a hospital.
He breathed his last on May 17, 2020. With Musahar's children all stuck in India due to the lockdown, his wife, desperate to perform his final rites, had to borrow money from her neighbours to do so.
This is just one example of daily wage workers from marginalised communities in Nepal suffering due to the lockdown. Dying due to hunger has always been prevalent in Nepal but ever since the pandemic started, it has escalated, in particular in the southeastern plains of the country covered in Province 2. The state mechanisms have failed to address their needs.
Pains of the pandemic
On September 9, 2020, Santan Majhi, 30, from Belwa, Birgunj, died after he drank poison because he spent all his money drinking alcohol. He was taken to a hospital, but it was too late. The Majhi family were so short of cash that they did not even have money to pay the hospital. But, with the help of an NGO, the hospital waived the fee.
On August 21, 2020, Bigul Paswan died due to hunger as he lost all his daily jobs. Initially, he used to visit shops to ask for food, but soon that stopped.
These people from the marginalised community have had it really hard. These communities, which do not have lands or any other privilege, have been overlooked by the government, especially, during the pandemic. Most of them who depend on small jobs on a daily basis have had to suffer a fate similar to that of Muasahar, Majhi and Paswan.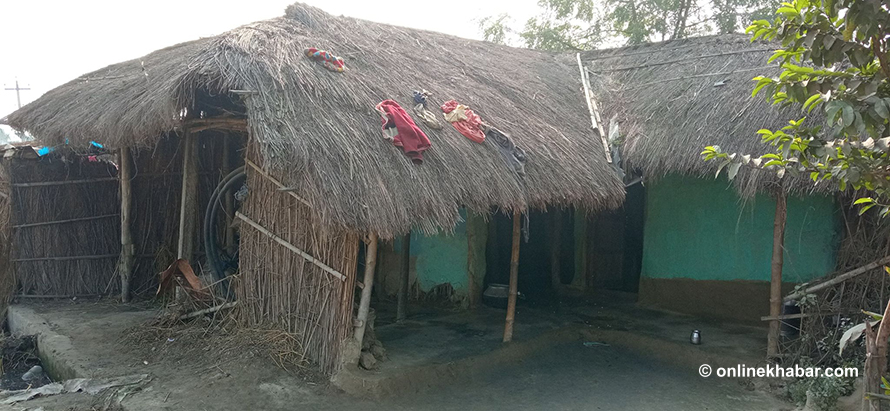 The situation in Province 2 seems worse and examples like these are available in various villages across the province.
The role of the provincial and local governments to help these communities has also been limited. They are yet to even provide basic aid to the families who have lost people due to hunger in the past year.
Even though there has not been detailed research about the impact of Covid-19 on marginalised communities, recently, there have been a few organisations studying how it impacted them.
One such organisation is the Samata Foundation. The study came to the conclusion that there had not been enough financial programmes to aid the Dalit and other marginalised communities. The study also concluded that there had not been enough aid programmes by the government to help these communities nor did these communities have access to basic health care.
In its survey, the foundation took a sample of 1,500 people. Out of those, 45 per cent said they became jobless during the pandemic. Around 18 per cent of them said that they felt that they were discriminated against during aid distribution for belonging to a marginalised community.
Chairperson of the foundation, Pradip Praiyar, says the main problem the people from marginalised community face during the lockdowns is lack of food stock.
"Most don't have the opportunity to earn good money. Whatever job they have, they lose it due to everything being shut," says Pariyar. "We've even heard about people committing suicide because they think that dying is easier than trying to survive."
Pariyar says that marginalised communities, Dalits, single women, the marginalised and underprivileged should be prioritised. But, as these communities do not have the political reach, it makes it incredibly hard for all the communities to get government-provided aid.
"Currently, these people are facing discrimination even at isolation centres and hospitals," he says.
He says that all levels of the government should be bringing out policies to favour these communities, especially during these times.
Women at the receiving end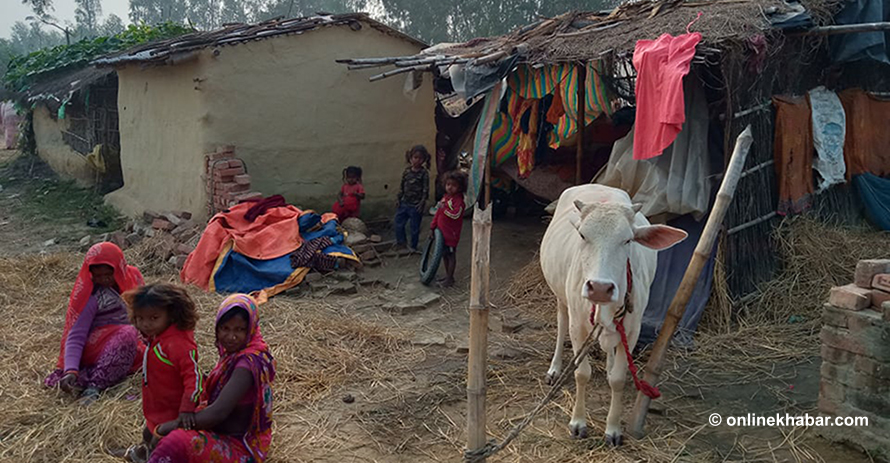 In Nepal, on average, seven women get raped every day. Out of the seven, three are women and girls from marginalised communities, says a report made public by Feminist Dalit Organisation (FEDO). The report, which studies incident reports from 61 districts over seven provinces, says that violent activities against Dalit women had increased since the country went on lockdown. Apart from that, they also face domestic violence, eve-teasing and sexual harassment on a daily basis.
In the past year, 447 Dalit women have been raped in the country. Seven were murdered after they were raped. But, according to the Nepal Police Headquarters, only 61 of these incidents were reported. The other incidents were settled in reconciliation after pressure from the community.
Four Dalit women, accused of being witches, were humiliated as well in the past year. The Province 2 Police Office says the province has the biggest amount of sexual harassment cases in the country. Out of the 447 rape cases, 196 occurred in Province 2. But, the police say that only 49 incidents were reported to the police, of which due criminal procedure was followed on 37. The remaining 12 were settled in reconciliation in the presence of local politicians and police.
Ashok Darnal, a journalist and activist who was a part of FEDO's research, says that the privileged, instead of helping, have resorted to humiliate the Dalit community.
"They think these people are servants they always have. They do not want to uplift people from these communities," says Darnal. "What they do is occasionally feed them meat, drink alcohol with them and eye their daughters. These people are disgusting."
Avoidance and denial of justice
In order to keep tabs on incidents, the Collective Campaign for Peace (COCAP) has started a website that collects data of various incidents which have happened in the country including gender-based violence. Between January 2020 and January 20201, there have been 66 harassment incidents. Most of these cases have happened to Dalit women.
The website also has a report that when a Dalit man went to a mayor in Dhanusha to ask for aid, the mayor's men beat him up.
Activist Panchu Majhi Musahar says the Dalit communities are never looked after by the government. He says that people often eye women in these community to harass and rape them.
"These incidents increased a lot during the lockdown," says Panchu Majhi. "The culprits hardly face any legal actions due to their privileges and get away with anything. So, they do it again."
Bhola Paswan, an activist and journalist, says that he has heard about all type of incidents against marginalised communities. He says Province 2, where there are a lot of people from these communities, face a tough time getting through the pandemic.
"People have starved to death. Many died because they did not get a bed at a hospital. Add sexual harassment and rape to the list. But nothing is done to stop all this," says Paswan.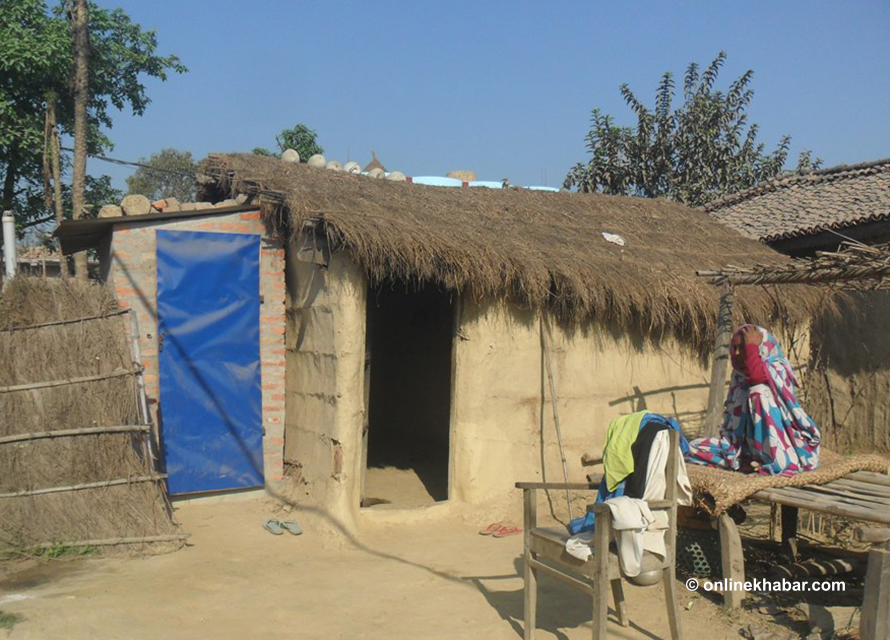 Human rights worker Dhana Kumari Sunar says that due to the government and authorities turning a blind eye to many incidents, these marginalised communities have been subject to violence. She says that whenever there are disasters, violence against women from the marginalised community increase.
"Everyone knows these incidents happen, but no one cares: not the government, not the courts, not the politicians," she says. "With their financial and social situation weak, the upper-class people feel they can do anything to them."
Greater dangers than Covid-19
Dalit activists say for marginalised communities, starvation, harassment and rape are as dangerous as the coronavirus as they have taken a lot of lives.
For example, Raju Sada, a 16-year-old boy from Hansapur municipality of Dhanusha, died on a hospital floor after he failed to receive due treatment. He was on the floor for hours, but no one batted an eye.
After his death, the provincial government gave his family Rs 500,000 as aid. Nepal's constitution has listed 32 basic human rights applicable to all Nepali citizens including Dalits. But, the rights are limited to paper when it comes to Dalits.
"The provisions of fundamental rights ensured by the constitution have been thrown away…Slogans such as Prosperous Nepal: Happy Nepali have not affected Dalits and marginalised communities in any way," says Darnal.
Paswan accuses the government of not doing anything to help these people disregarding their basic human rights.
"If you look at it from their perspective, the state is non-existent during this pandemic," he says.
Province 2, like other parts of the country, has been on lockdown since April end, this year also. Nila Ram from the FEDO Parsa says that people are worried about dying due to starvation more than they are scared of dying due to Covid-19.
"Last year, the local government had helped out with some aid. This year, there has been no help from all levels of the government. People are really worried," says Nila Ram.