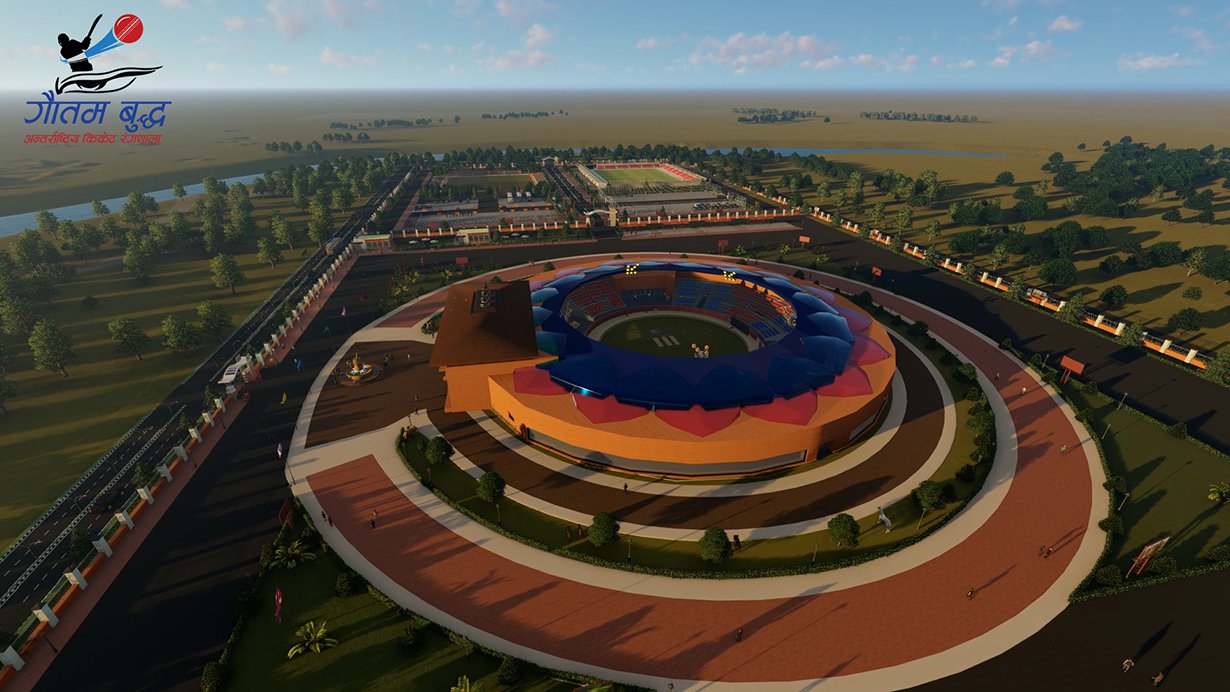 Chitwan, November 10
Construction of the cricket stadium being built by the Dhurmus-Suntali Foundation has begun in Chitwan. The foundation's chairman Sitaram Kattel 'Dhurmus' says that the first phase of the construction has begun after the detailed project report (DPR) was complete.
"We've started working on the drainage. I think, in the first phase, we will also do some ground levelling. As the current ground level is low, we might have to raise it by around three feet," he says.
Kattel informs that they are using around seven machines currently to build the ground. He further adds that as the summer has subsided, works are going on at a swifter pace.
"We have started with the layout, which is being prepared in accordance with the DPR," says Kattel , informing that ground's radius will be around 75 metres from the pitch.
Curator Komal Bahadur Pandey says that that the ground will boast five pitches.  "The ground is going to be built in accordance with ICC regulations," Pandey informs.
The foundation has also planned to construct a swimming pool, a football ground, and a covered hall there.