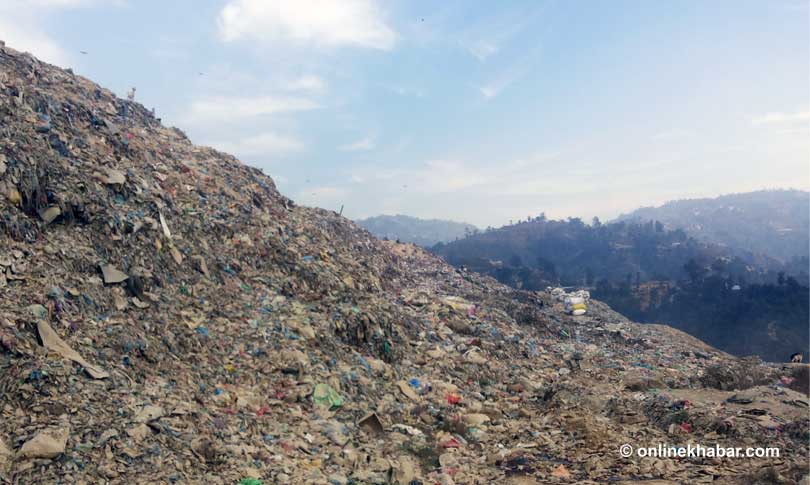 Kathmandu, September 25
The construction of a landfill site being developed by the Ministry of Urban Development in Banchare Danda, on the border between Nuwakot and Dhading been stalled for over two weeks.
According to the ministry, construction had to be halted after landslides occurred near Sisdole on the way to Banchare Danda.
Krishna Prasad Dawadi, a spokesperson for the ministry, said that debris from the landslide was being removed from the road. "The construction work will resume once the removal is done," added Dawadi
The construction site is two-km away from Sisdole where waste is currently being managed. At the request of Kathmandu Metropolitan City, the federal government initiated the construction of a permanent landfill site.
The ministry has allocated Rs 3.8 million for the construction. The disposal site equipped shall have 15-metre high dam.
RSS