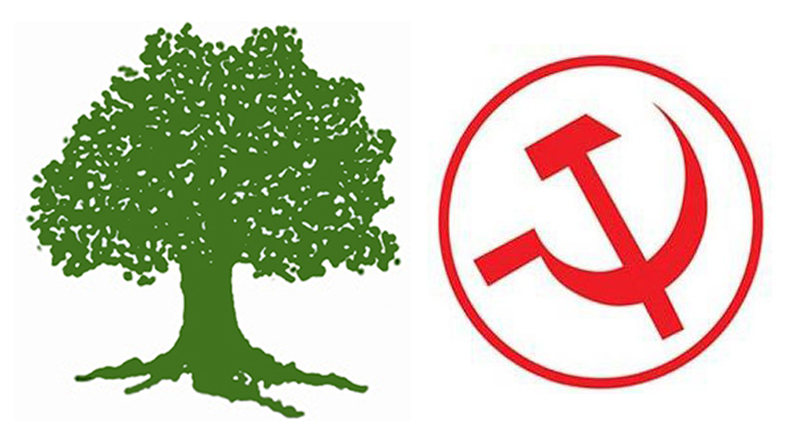 Kathmandu, July 31
Ruling Nepali Congress and CPN-Maoist Centre have decided to form an alliance for local level elections in Province 2 scheduled for September 18. The alliance aims to block the main opposition CPN-UML from securing victory.
The two parties have also decided to partner up against the UML in elections to be held for the formation of District Coordination Committees (DCCs).
Districts that held local polls in the first and second phases in May and June are currently in the process of forming DCCs.
Nepali Congress leader Ramesh Lekhak says the two parties have agreed to form alliances in the districts where neither of them has majority.
Lekhak informs that they are contesting together in Lalitpur district as the first step of alliance, which the parties say will continue till the conclusion of DCC formation process across the country.
Of 67 districts that held polls in the first and second phases, the UML holds majority in 30 districts. The Congress has the hold over majority votes required for DCC formation in nine districts and the Maoists in three districts. In 25 districts, no party has majority.
The two parties were holding talks to form the alliance for last few days.