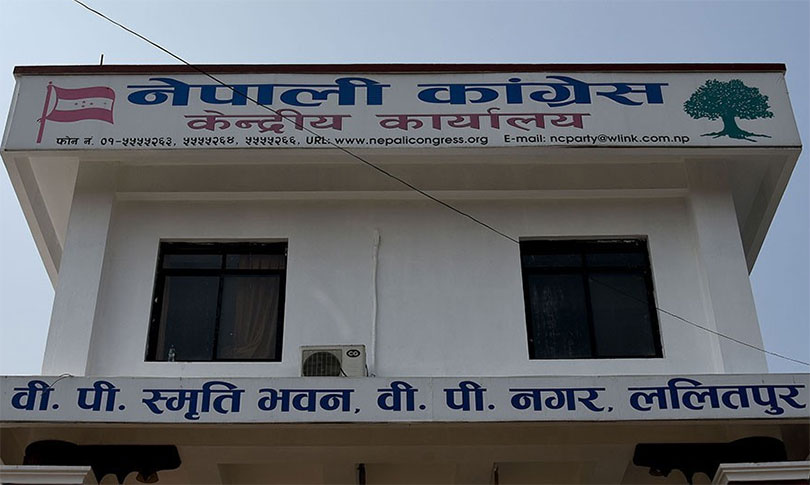 Kathmandu, May 2
Leaders of Nepali Congress engaged in a brawl at the Central Office in Sanepa of Lalitpur over nominations of its candidates for local level elections.
Party's senior leader Ramm Chandra Paudel accused President Sher Bahadur Deuba of not giving enough share of candidacies to his faction.
"The President moved in an autocratic way," Paudel told journalists.
Likewise, Deuba rejected many names recommended from districts to pick his favourites, Paudel charged.
On the other hand, leader Bhimsen Das Pradhan accused Prakash Man Singh of picking candidates for local levels of Kathmandu district unilaterally.
Some youth cadres loyal to Pradhan tried to stab Anil Shrestha, a cadre close to Singh, at the central office, according to sources.
Shrestha, however, was protected by police.