On July 26, a former president of the Federation of Nepalese Chambers of Commerce and Industry (FNCCI), Pashupati Murarka, tweeted something that made the rounds on social media. In the tweet, he questioned why a businessperson could not become a minister while journalists, lawyers, doctors and bureaucrats could.
The following day, Nepali Congress lawmaker Divya Mani Rajbhandari also raised this issue in the House of Representatives.
"The constitution doesn't say a businessperson cannot become a minister," he said. "This scrutiny over a businessperson becoming a minister is totally uncalled for. I think it's time we set a precedent which will tell us who can be a minister."
The discussion started after two Nepali Congress leaders who were businessmen were made federal and provincial ministers. Nepali Congress lawmaker and successful school and hospital operator Umesh Shrestha was made state minister for health and population. Similarly, real estate agent Bindu Kumar Thapa was made the provincial internal affairs and law minister of Gandaki.
Many called these appointments wrong as they suspected the use of influence and money. Likewise, legal experts say a conflict of interest will arise with these appointments.
Chronic concern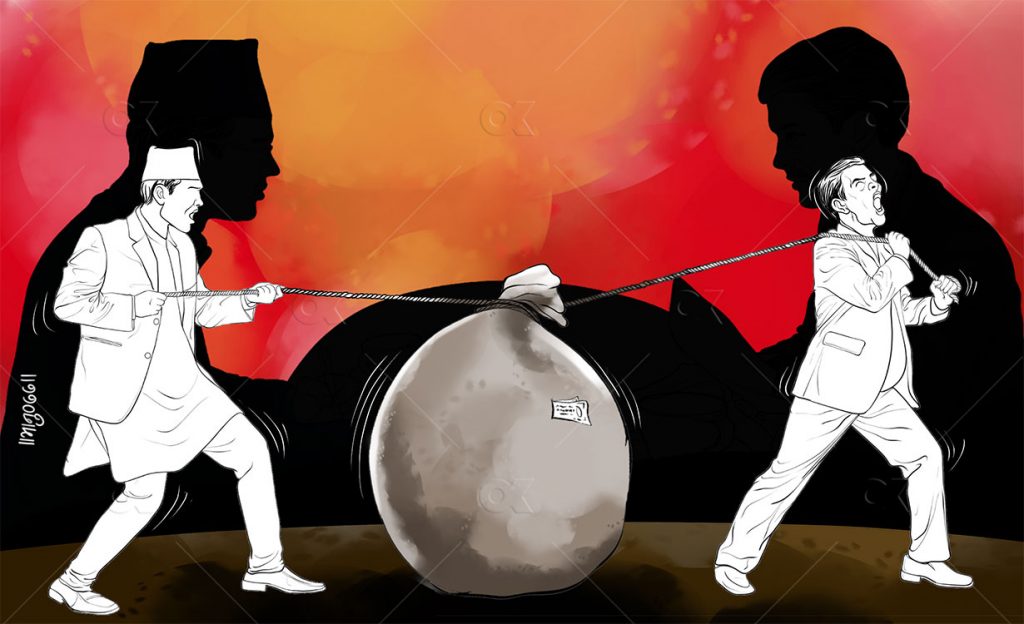 Researcher Kiran Chapagain, who has been studying conflict of interest in Nepali politics, says that these appointments themselves are not a problem. But, what he is worried about is the conflict that will arise after people like Shrestha and Thapa take office.
"It might not mean anything right now, but in the future, appointments like these will cause a lot of problems, especially due to conflict of interest," says Chapagain. "As Nepal doesn't have proper rules or regulations, this will be a problem."
Chapagain says these people need to disassociate themselves from the organisations they are associated with to avoid such conflict. But, for that to happen, they will also have to give up their share in the business, which is highly unlikely.
Let's get back to Shrestha's appointment. For the past few years, he has been investing money to build five hospitals throughout the country at a total investment of Rs 500 million. That is why his appointment is being criticised as he has been made the state health minister.
After the conflict arose, Shrestha, on August 2 tried to go into damage control.
"I've decided to remove myself from all businesses I am associated with until I serve as the state health minister. I assure you that I will not make biased decisions and that a conflict of interest will not arise. I've resigned from the posts I was associated with, legally."
This was the first time that a sitting minister had to promise that he would not be involved in any activity, through which they would have a conflict of interest. That is why this statement might come in handy in the long run when appointments like these are made.
If you look back since 1990, there have been various ministerial appointees who have had a conflict of interest. Some say that this got worse since the 2006 movement.
Former lawmaker Daman Nath Dhungana says the current government has not tried to change this trend as it seems to work for the benefit of these businesspersons and industrialists.
"The country will be run by mafias if this carries on," he says.
Dhungana says the questions arising against Shrestha that he will make the health sector into a business is valid as in the past, Shrestha has turned education into a business.
"The criticism is right in this case. But, we don't have a code of conduct or a culture that determines what is good or bad. That is why this issue has been raised such highly," he says.
Former judge Gauri Bahadur Karki says that businesspersons have to forgo all these positions when getting appointed to a government position because regardless of what they say, a conflict will arise.
"Businesspersons come into politics to ensure that they do things that are beneficial for their business. When they come into politics, that has to stop and they have to promise to be disassociated with their business," says Karki.
Selfish persons at the helm
This is not just limited to Deuba. After KP Sharma Oli was appointed prime minister in 2017, he appointed a lot of ministers even though they had a conflict. On November 21, 2019, Lekh Raj Bhatta was appointed the minister for industry, commerce and supplies. When he was appointed the minister despite knowing that he had an investment in a cooking gas bottling plant, based in Attariya of Kailali. After complaints from other gas factories that the Nepal Oil Corporation was favouring Bhatta, he sold his shares.
During Oli's time, industrialist Moti Lal Dugar was made the state minister for industry. Soon Dugar moved up the ranks and became Oli's financial advisor. During that time, Dugar was shrouded in controversy as his company had been accused of bribing Salt Trading and had issues related to patent rights. He even made sure that monitoring was not as effective as it was.
Another example is the appointment of Prem Ale, who was a wood trader, as the forest minister. He was heavily criticised when he made way for the destruction of Langtang National Park in the name of developing a hydropower plant in the region. The Supreme Court, however, scrapped his decision.
There used to be such appointments before Oli too. During Sushil Koirala's reign as the prime minister, Tek Bahadur Gurung, who owned a recruitment agency, was made the labour minister. During his time, he made some popular decisions including free visa and ticket provision for employment workers going to Malaysia and six other countries. But, these six countries did not include Portugal where his employment agency sends people. This was a prime example of a conflict of interest.
Former judge Karki says some businesspersons who have held major posts have tried to (and succeeded) in changing policies that favours their business. He further adds that prime ministers and other ministers have also played a role in businesspersons getting away with things.
"A conflict of interest arises when you sit and eat with these people. I've heard about gifts being exchanged too. This is wrong at many levels," says Karki.
An example of such gifts is the one Yeti World gave Oli during his birthday last year. Oli, on February 23, 2020, flew to his birthplace Tehrathum on a helicopter. Everything on that trip, from the helicopter to the cake, was provided by Yeti World as the event was attended by the company's president Sonam Sherpa.
This happened when Yeti World got its lease renewed for the Gokarna Forest Resort, after getting more land in Sagarmatha National Park and leasing another plot of government land for peanuts in Durbarmarg.
"Oli should have said no. But, he didn't. Instead, he said he was offered the trip by people who admired him. This was shameful," says Karki.
Conflict in the parliament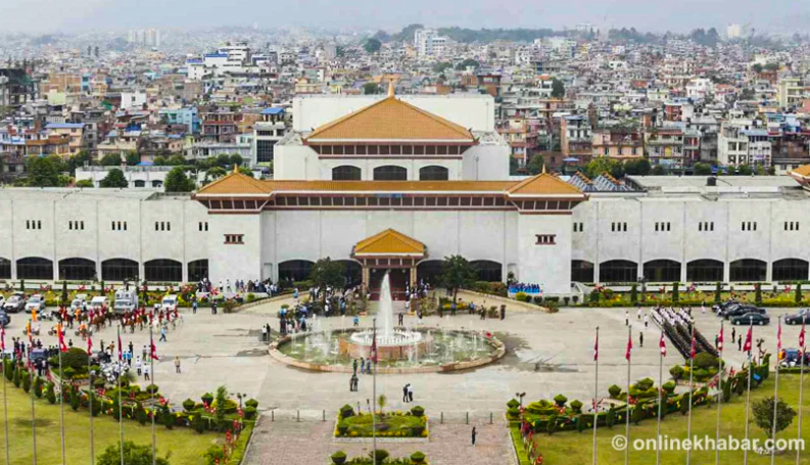 People who have a conflict of interest are a dime a dozen in the House of Representatives. Some of these people have been making policy-level decisions as they are members of various parliamentary committees.
Kiran Chapagain says bank owners, school operators, contractors and cooperative owners have been given space in these committees while drafting bills related to banking, education and public procurement.
"There are so many examples of this. Even right now if you go look at these parliamentary committees, you'll see this," says Chapagain.
For example, Umesh Shrestha was a member of the parliament's Education Committee. After being elected under the proportional representation system, he chose to be in the Health and Education Committee of the parliament.
Chapagain says that this was a conflict of interest as he had shares in the Little Angles School and College, Small Heaven Higher Secondary School and Ideal Model School. Apart from that, when he was a part of the committee, he was the executive director of the Nepal Education Foundation.
He was a part of the committee that prepared many reports regarding education. He was among the lawmakers who prepared a report on overall education policy and medical education fees. During these meetings, he said the government could not be harsh to the private sector as it played an important role in the country's development.
After Raj Kumar Rauniyar of BP Koirala Academy of Health Sciences asked the Health Committee to increase the seats of MBBS students from 100 to 250, Shrestha told the committee that if things were favourable, they could increase it to 300 as it would mean that the academy would generate more money.
"That way, it'll be self-sustainable," Shrestha had said during a meeting.
He was even heard stating that private colleges should be left alone from government regulations when it came to fees as these colleges needed funds to sustain themselves.
Along with Shrestha, school owner Narayan Marasini is also in the Education Committee. Marasini also raises issues regarding helping the private sector by bringing favourable policies. Experts say that due to people like these, there have not been many discussions regarding the betterment of government schools.
Contractors in the Development Committee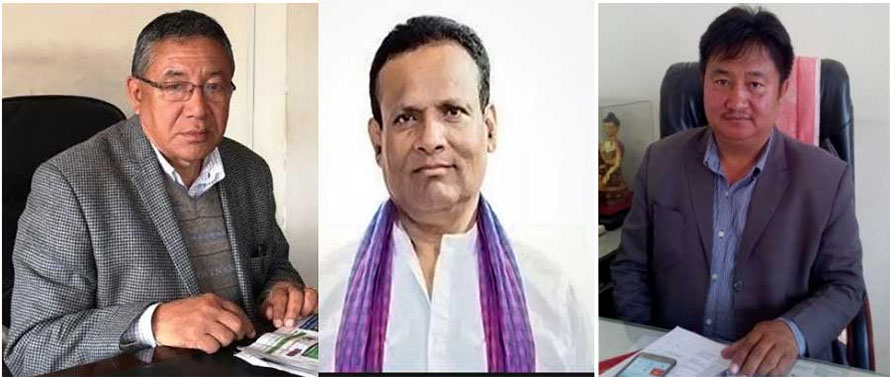 There has always been a conflict when it comes to the parliament's Development and Technology Committee. The role of this committee is to prepare reports of various projects, monitor them and offer suggestions. But, the committee is full of lawmakers who own construction companies.
Jeep Tsering Lama, who owns Lama Construction, is a part of this committee. Lama Construction has been accused of not completing its projects on time. Lama has been talking on behalf of such contractors who do not complete the work on time.
Once, after the home minister called these contractors out, Lama told the House that was unfair and that if the government came after them, the country would never be developed.
Lama Constriction is working on a part of the Kathmandu-Terai fast track. Even though there is a clear conflict, Lama continues to attend committee meetings regarding the fast track and has been heard complimenting the work of the Nepal Army.
There is another contractor in the committee, Nepali Congress lawmaker Bahadur Singh Lama, who owns Himdung and Thokar Construction. He also takes the side of contractors when the question of finishing projects on time arises.
Pappu Construction's owner Hari Narayan Rauniyar was also a part of this committee. But, he is currently suspended after a corruption case was filed against him. He also always spoke in favour of the contractors whenever a discussion was held and always blamed the government for the delay in completion.
Corruption accused in Public Accounts Committee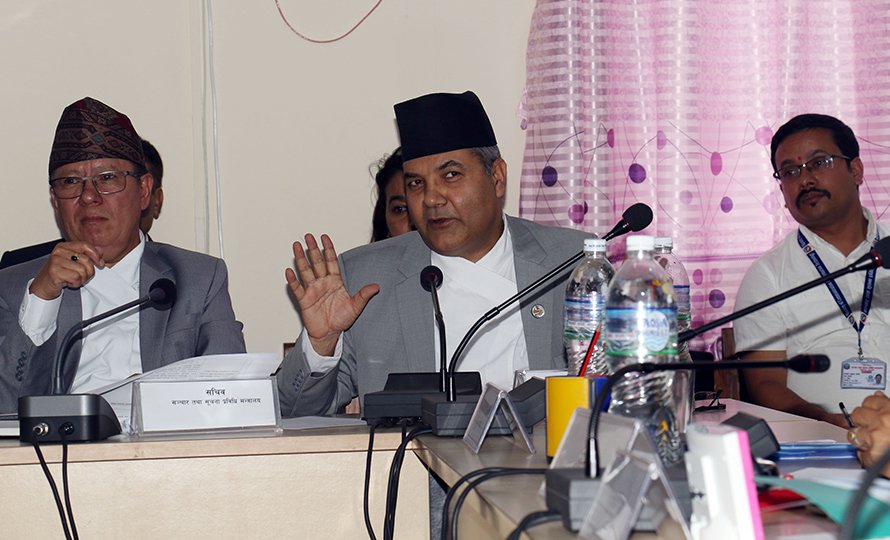 The Public Accounts Committee that has been tasked with overseeing good governance has also had its fair share of controversial appointments.
Gokul Baskota, who served as the communication minister and was accused of asking for a commission in excess of Rs 700 million, is still a member of that committee. The committee has forwarded a report to the Commission for the Investigation of Abuse of Authority asking to investigate the matter regarding the printing press deal. But, in a drastic turn of events, Baskota became a member of the committee and has been challenging the decision.
Mohan Acharya, who has also been accused of corruption, is also a part of the committee. His company Rasuwa Construction has been accused of fraud.
Picking and choosing the committees
Despite prior examples, the House of Representatives has not changed its regulations to stop people who have a conflict of interest from joining these committees.
The regulation does state that a lawmaker cannot be part of the committee discussion if the case affects him or his business. The regulation states that the person has to notify the committee if there is conflict as well. But, no one has been moral enough to do so.
There is a provision that gives the elected lawmakers power to choose the committee they want to be a part of. All they have to do is ask their party leader if they can be a part of the committee. If they agree, the road is open.
The party leader can filter these lawmakers from within the party itself. But as of now, no such thing has happened.
"From a moral standpoint, Nepali lawmakers are centuries behind. At the start, they should have declared if they might have conflicts in certain scenarios and cases," says National Assembly member Bimala Rai Paudel. "But no one owns up and that is a big problem as these people are a part of the decision-making process as well."
The speaker of the House makes a final decision regarding who stays and who does not in these committees. But despite knowing that a person has a conflict, speakers are yet to take a firm stand on this.