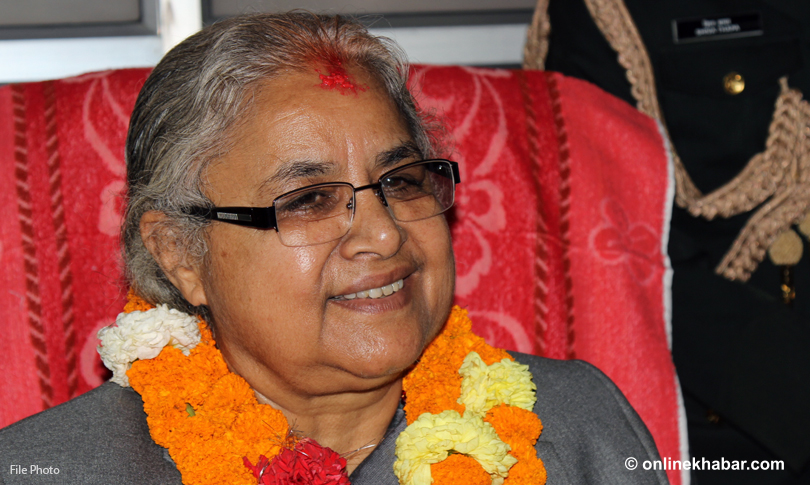 Kathmandu, May 7
The recent tussle of the judiciary with the executive and the legislative is likely to get resolved as Chief Justice Sushila Karki may choose not to join any bench in the last month of her tenure, which begins today.
Karki reported back to her office on Sunday morning after spending a weeklong suspension since lawmakers of Nepali Congress and CPN-Maoist Centre filed an impeachment motion against her accusing interference with the jurisdiction of the executive, but she did not join any bench today.
Her suspension had ended after a single bench of Justice Cholendra Shumsher JB Rana ordered the Parliament Secretariat not to move forward the motion till the final verdict on a writ filed by advocate Sunil Ranjan Singh against the motion. The same order, however, had triggered a new confrontation between the judiciary and the legislative.
As Karki is retiring on June 7, she may choose not to hear any case from today itself and it will put pressure on the ruling parties to withdraw the motion, according to sources.
Though some senior advocates have advised Karki to take a month-long leave, she is less likely to consider that.
Meanwhile, the Parliament Secretariat has also hinted that it wants to resolve the issue peacefully.
Claiming she wants to let parties have sufficient time for dialogues, Speaker Onsari Gharti Magar postponed the House meeting for 11 days. Though she had also been told to initiate action against Justice Rana for "interfering into the prerogative of the executive", Gharti's approach seems soothing towards the court.