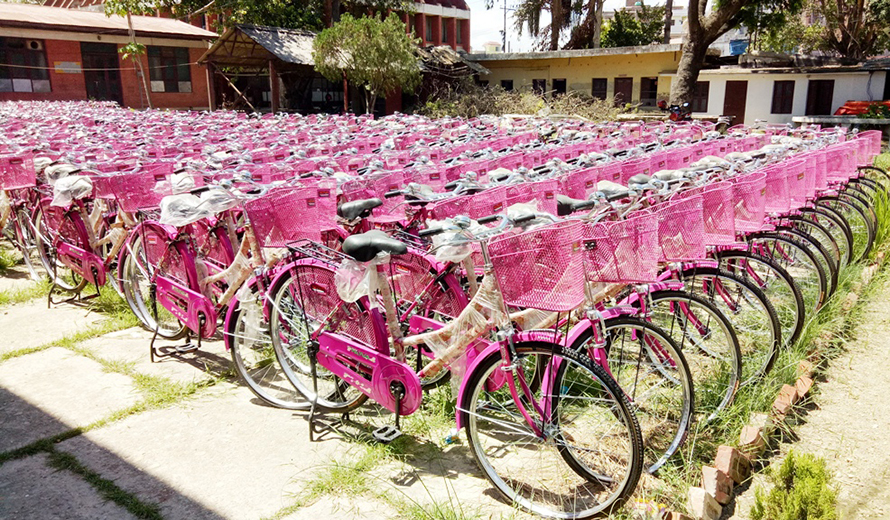 Kathmandu, August 4
Nepal's anti-corruption constitutional body, the Commission for the Investigation of Abuse of Authority (CIAA), has concluded that bureaucrats of the Madhesh province embezzled more than 50 per cent of the provincial government's flagship Beti Padhau Beti Bachau project.
Under the project, the government distributed 27,262 bicycles free of cost to the schoolgirls to encourage them to continue their education.
But, the commission says officials embezzled Rs 103.3 million whereas the total cost of the project was Rs 195.3 million. The government had purchased 27,262 bicycles for the project.
Demanding action against the culprits and recovery of the embezzled amount, the CIAA on Thursday filed a case at the Special Court against the then province secretary Yam Prasad Bhusal, senior divisional engineer Bhagawan Jha, joint accountant Raja Ram Mandal, and other officials Ram Swartha Mahato and Jit Mohan Kumar Das. Cycle trader Renu Agrawal of Om Satya Sai Pvt Ltd has also been named the defendant.