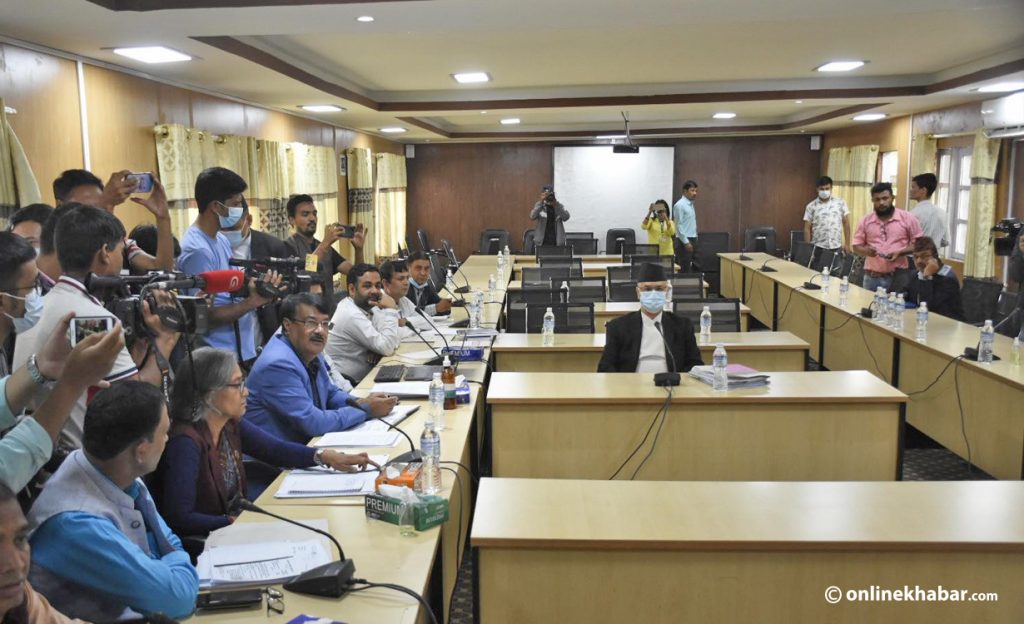 Kathmandu, September 13
The impeachment recommendation committee in the House of Representatives that is looking into the impeachment motion against suspended Chief Justice Cholendra Shamsher Rana has decided to summon some people named and shamed by Rana in his statements before the panel.
In particular, the committee will ask for statements from former justices and former officials of the Nepal Bar Association.
Nepali Congress lawmaker Min Bahadur Bishwakarma says the committee, however, is yet to decide who exactly will be summoned.
All of them will be asked to present their statements on Wednesday as the panel is under the pressure of time to complete its job before the expiry of the term of the House of Representatives.
The committee is completing recording statements from Cholendra Shamsher Rana today.