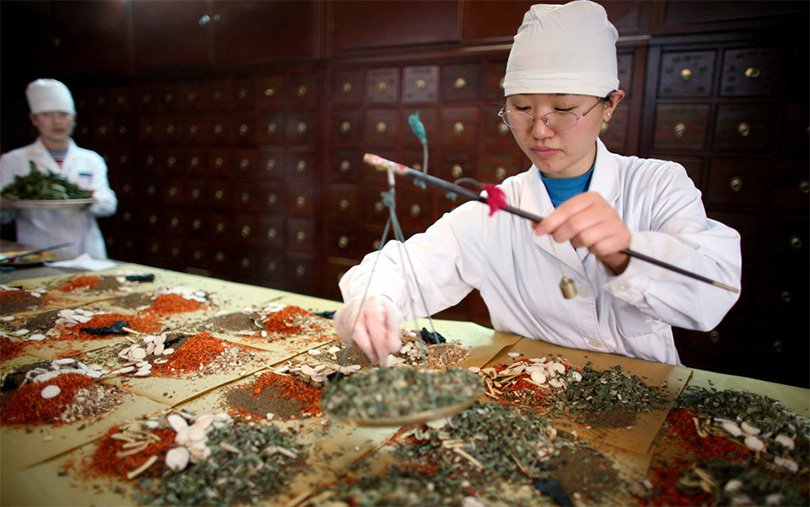 Kathmandu, December 21
A group of 20 Chinese investors are all set to launch an ambitious project to cultivate, collect and process medicinal herbs in Makawanpur district of central Nepal.
The group is investing Rs 1.76 billion (equivalent to around USD 17.6 million) to launch a herbal cultivation project and establish a processing plant and produce medicines and comestics.
This is the biggest amount of foreign investment commitment in Nepal's herbal processing industry, officials at the Department of Industry say. Earlier in 2016, India's yoga guru-turned-industrialist Baba Ramdev had announced an investment plan of Rs 1.5 billion.
Chief at the Foreign Investment Division in Department of Industry, Khagendra Bahadur Basnet, says the government has already approved the investment proposal submitted by the Chinese team.
The Chinese team has selected the northern belt of Makawanpur district which has mild climactic conditions so that herbs can be cultivated well, as the project implementation site.
Commercial farming of aloe vera (ghyukumari), sweet flag (bojho), asparagus (kurilo) and Himalayan yew (lothsalla) among about 50 kinds of herbs is already in practice in this region. Besides, there are many medicinal plants in forests of the district and the investors are eyeing to utilise them as well.
The team selected Makawanpur in the first phase of their investment as it lies at the centre of Nepal so that ferrying raw materials to the industry and delivering the final products to other places will be easier.
According to government data, Nepal exports unprocessed herbs worth Rs 1 billion annually. The central bank says the country sends processed herbal products worth Rs 680 million abroad every year.
Around 700 species of flowering plants available in Nepal have medicinal benefits, according to experts. Most of them are found in the remote Karnali region of mid-western Nepal.