On the occasion of the Dashain festival that Nepalis celebrated last month, Chinese Ambassador to Nepal, Hou Yanqi, posted a video singing the popular Nepali song, Resham Phiriri. Apparently, it was her effort to build a positive image among the people of her host country.
However, the diplomat also earns ill repute frequently, allegedly due to her 'unnecessary' involvement in internal affairs of the Nepal's ruling communist party.
In this context, Onlinekhabar recently talked to Hou to discuss her priorities about developing bilateral ties. We also asked her to defend recent blames including her interference in the Nepal Communist Party and allegations about China annexing a Nepali land in Humla.
Excerpts:   
Your Excellency, let's begin the conversation with the Covid-19 pandemic. Although it originated in China, your country successfully controlled the outbreak. However, Nepal is struggling to keep its citizens safe from the disease. What are your suggestions to Nepal?
First of all, I have to correct your question. China was the first country which reported the novel coronavirus infection cases to the WHO; it does not mean that China is the origin of the virus. Tracing the origin of the virus is a complex scientific issue, and it is up to scientists around the world to conduct international scientific research and cooperation. For example, The Daily Telegraph reported based on the opinion from an Oxford University expert that the coronavirus may have existed elsewhere out of Asia rather than starting in China. China has always maintained a transparent and open attitude towards the issue of origin-tracing. In his recent speech at the general debate of the United Nations General Assembly, President Xi Jinping reiterated that China will actively participate in global scientific research on the origin and transmission routes of the virus, and contribute to global cooperation on tracing the virus source and fighting the pandemic.
Regarding China's experience in fighting the outbreak, I have shared it with our Nepali friends many times. The coronavirus is extremely contagious and has a long incubation period. In order to break the chains of transmission, we applied a region-specific, multi-level approach to pandemic prevention and control all over the country, defined a set of requirements: early detection, reporting, quarantine and treatment, and ensured that all were hospitalised, treated, tested or quarantined as appropriate.
A number of measures were taken in accordance with the law, such as tracing, registering, and visiting each individual, placing them under community management, and transferring them, if necessary, to designated medical facilities for quarantine or treatment as per due procedures. People observed self-quarantine at home and 14-day self-isolation after cross-region travels.
Besides, all essential public facilities, including airports, supermarkets, and transport vehicles had to be disinfected. We also had to meet certain hygiene standards, ensure good ventilation, monitor visitors' temperature, and control the number of passengers or visitors at a given period of time. Strict health and quarantine measures were also enforced at points of entry and exit across China.
People strictly followed personal protection measures such as wearing a mask when going out, maintaining proper social distancing, avoiding crowds, frequent hand-washing, and regular ventilation.
China adopted these prevention and control measures based on its own national conditions and has successfully contained the pandemic. The pandemic has effects not only on the public health, but also politics, economy and people's livelihood of the country.
Each country has its different national and social conditions, political systems, and medical levels. The WHO also recommends that countries formulate pandemic prevention plans based on their own pandemic situation and national conditions. Pandemic prevention is not a simple "homework copying", and China's prompt pandemic prevention model may not be suitable for other countries. In general, I believe that every country should put people's lives and health as the top priority and formulate the prevention and control policies to protect the front-line personnel including medical workers and police personnel and strengthen citizens' awareness of self-discipline to achieve mass prevention and mass treatment.
I'm glad to share with you that since the outbreak, China has always upheld the concept of a community with a shared future for humankind, providing assistance to the world. China is actively engaged in the research and development of the coronavirus vaccine and achieved gratifying results. President Xi announced at the opening of the 73rd World Health Assembly that Covid-19 vaccine development and deployment in China, when available, will be made a global public good. This will be China's contribution to ensuring vaccine accessibility and affordability in developing countries.
China will fulfill its commitments, promote vaccine as a global public good, and help humankind overcome the pandemic.
But, citing the Covid-19 situation, China has reportedly blocked the cross-border movement at Rasuwagadhi and Tatopani between the two countries. It has adversely affected Nepal's economy as Nepalis are celebrating major festivals. Can you please help us understand what China thinks of this problem? When will the cross-border trade return to its normality?
I would like to clarify that China has never closed the freight transport at Zhangmu (Tatopani) and Jilong (Rasuwagadhi) ports. China has always attached great importance to the connectivity with Nepal and Nepal's concern about maintaining smooth transit of goods, worked together with the Nepali side to ensure the transportation of daily necessities and medical supplies for Nepal.
The transport through the two ports sometimes is blocked due to natural disasters and pandemic. But, competent authorities of both sides have always maintained communications on this. In late September, the highway from Jilong town to Jilong port was cut off by landslides. With its intensive efforts of repairs, the local government of Xizang (Tibet) resumes the traffic of this section on October 1 and reopened the port for one-way cross-border transit of goods from China to Nepal.
As for Zhangmu (Tatopani), it happened twice that several Nepali drivers and stevedores tested positive for coronavirus and China, therefore, had to suspend freight transportation. The two sides have coordinated and implemented measures such as closed management and disinfection of unloading sites and personnel. I am glad to learn that the Zhangmu port has started its trial transportation a few days ago.
As we all know, since the outbreak of the pandemic, China has taken the strictest prevention and control measures to achieve its victory. With the advent of autumn and winter, the world's second wave of the pandemic has broken out. China has also further strengthened the prevention and control of pandemic at airports, land ports, and seaports to strictly prevent imported cases. Because of its high altitude, low temperature and relatively fragile medical and health system, preventing the cross-border spread of the pandemic is a major concern of Xizang.
But, a guarantee for the smooth operation of China-Nepal ports is also a concern. I hope that freight transportation cross the border ports can be restored to its previous level when the pandemic is effectively controlled.
In the meantime, there are some news reports that claim China has encroached on the Nepali land in Humla. Although both the governments have clarified that the reports are not true, a section of the public is not convinced. They also demonstrated outside your embassy recently. What do you think about this issue?
If you find the country from whose media this kind of reports come, you will easily perceive the essence through the appearance. This is not the first time that those media reversed right and wrong and fabricated facts. The intention behind is quite obvious.
As you have mentioned, both the departments of Chinese and Nepali governments have made clarifications on the so-called 'China's encroachment on the Nepali land' and these are official positions. China has always respected the sovereignty and territorial integrity of Nepal. China and Nepal have settled their border issue through friendly consultations as early as in the 1960s. China-Nepal border has since been free of dispute. Border inhabitants of the two countries have conducted friendly exchange and the border maintained peace and stability for a long time. The competent authorities of the two sides have maintained close communication and cooperation on border matters through established mechanisms.
I have noticed that since this year, some media and organisations have repeatedly played up the so-called 'China's encroachment on the Nepali land' without any proof. This also reminds us that there is some force trying to undermine China-Nepal friendship, sow discords between us, which deserves our vigilance.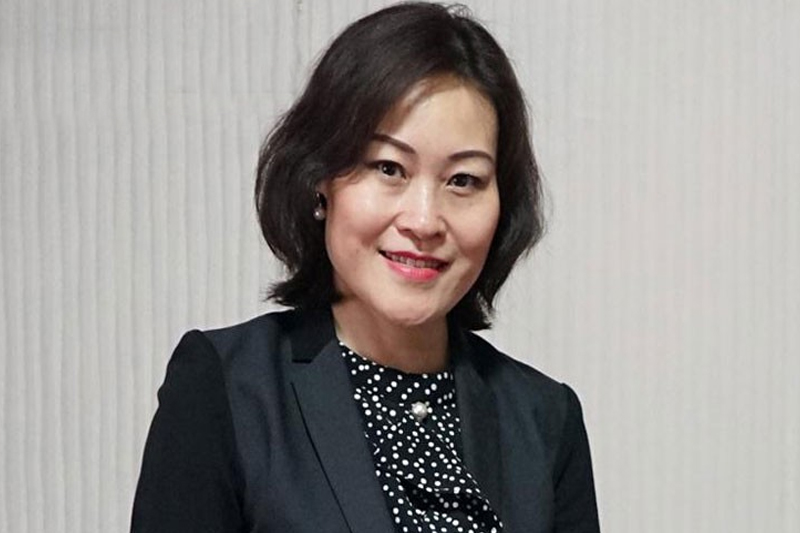 Some people also claim that China has been interfering in Nepal's ruling party. They cite your frequent meetings with leaders of the party whenever the party gets stuck in internal disputes. Maybe this interview can be an opportunity for you to clarify your position again?
Nepal is an independent sovereign country, which is very much cherished and valued by the Nepali government and people. Since the establishment of diplomatic relations between the two countries in 1955, we have developed friendly ties on the basis of the Five Principles of Peaceful Coexistence. Non-interference in each other's internal affairs is a principle consistently followed by the governments of the two countries.
But, non-interference does not mean non-communication. As the Chinese representative stationed in Nepal, I maintain friendly relations with Nepal's political parties and all sectors of society. We often meet to exchange views on the development of bilateral cooperation and other issues of common concern. These are normal exchanges and cooperation in foreign affairs and should not be over-interpreted.
In the same context, Indian media frequently claim Nepal's ruling party is directly controlled by China. Do not your close contacts with the ruling party leaders justify their claim? Or can we consider these claims as subtle reflections of growing Indo-China border tensions? Do you think the relations between India and China have any impact on Nepal?
Exchanges between political parties are an important part of bilateral relations. All political parties and all sectors of society in Nepal hold a friendly attitude towards China, actively develop relations with China, and strictly adhere to the one-China policy. This is a policy choice made by the Nepali political parties based on national interests.
We cherish our friendly relations with political parties in Nepal. The Communist Party of Nepal is elected by the Nepali people themselves. It is quite normal that China has more exchanges with the ruling party.
We also maintain communication and cooperation on governance and people-to-people exchanges with other political parties. For example, the First Conference of Nepal-China Political Parties' Joint Consultation Mechanism on Belt and Road Cooperation for Trans-Himalayan Multi-Dimensional Connectivity Network was successfully held recently. It demonstrates that the political parties and all sectors of both sides are accumulating consensus to promote China-Nepal BRI cooperation and the development of China-Nepal relations.
China is firmly committed to developing friendly relations with Nepal and will never be easily disturbed by the outside forces.
Both China and India are large developing countries and emerging market countries with a population of over 1 billion. The common interests of the two countries by far overwhelm the frictions and differences. China has always been committed to developing friendship and strengthening bilateral and multilateral cooperation with India.
China and India are both neighbours of Nepal. China has actively advocated for trilateral cooperation with Nepal and India to help Nepal achieve development. Of course, this requires three parties to work together to turn the initiative into policy and reality.
Let's talk about the Belt and Road Initiative. It has been a long time since Nepal has been a part of Xi Jinping's flagship initiative, but there are not any signs of any project under the BRI materialising soon in Nepal. Which side is more responsible for the delay?
The BRI is an initiative for long-term systematic, comprehensive, and far-reaching cooperation instead of a few major projects. The BRI upholds the principle of extensive consultation, joint contribution and shared benefits, adheres to mutual benefit and win-win results. It takes into account the interests and concerns of all parties, and at the same time, all parties should bear their responsibilities.
Since the signing of a memorandum of understanding on bilateral cooperation within the framework of the Belt and Road Initiative between China and Nepal, significant progress has been made in areas of connectivity, infrastructure construction, post-disaster reconstruction, trade and investment and people-to-people exchange between the two countries. For example, in areas of trade and investment, the contract price and business volume of Chinese engineering contracting in Nepal in 2019 have increased by 12.9% and 39.6% year-on-year respectively. Chinese direct non-financial investment in Nepal in 2019 has increased by 96.1% year-on-year. The total bilateral trade volume between China and Nepal has increased by 37.9% year-on-year.
Nearly 170,000 Chinese tourists came to visit Nepal last year. China has become the second-largest tourist source in Nepal. More than 6,400 Nepali students are studying in China. Chinese aid, contracting and investment projects including China Aid Tatopani Frontier Inspection Station Project, China Aid Kathmandu Ring Road Improvement Project (Phase I), China Aid Kathmandu Durbar High School Reconstruction Project, Bheri Babai Diversion Multipurpose Project, and Hongshi Shivam Cement Ltd have been completed. Major projects like Pokhara International Airport and Gautam Buddha International Airport have achieved important progress.
China has carried out BRI cooperation with more than 130 countries. Lots of major infrastructure projects have started in many countries and been welcomed by local people. I believe that the speed and effectiveness of the projects are also affected by political stability, policy continuity, government coordination, business environment, financing capacity and other factors of the country. Relevant departments of China and Nepal are maintaining close communication and coordination on related work, and many major projects are steadily progressing. I believe that if given time, more results will be completed.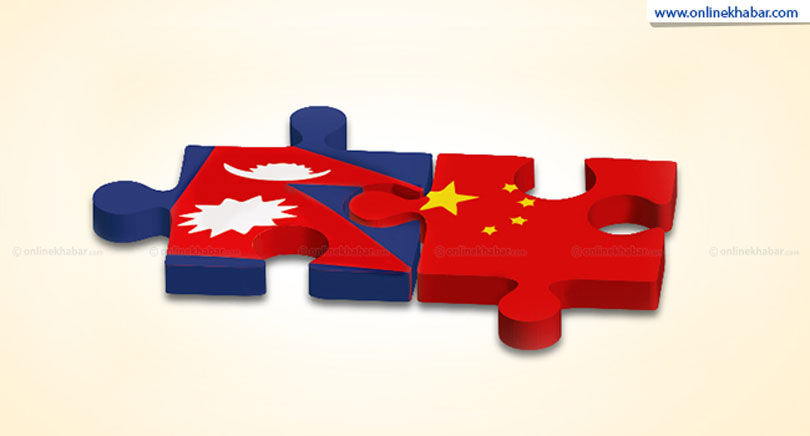 But, Nepali leaders have assured the public here of cross-border railway and other ambitious projects in the name of the BRI. When do you think the dreams will come true?
The China-Nepal cross-border railway is a common concern of the leaders of both countries and shared aspiration of the two peoples. The two sides have announced the starting project feasibility study and are steadily advancing relevant work in accordance with the consensus reached by the leaders of the two countries. At the same time, it should be noted that the project is located in the most complex geological area in the world with high altitude, a large difference in altitude, severe weather and frequent natural disasters. The feasibility study, design, and construction of the railway need to fully consider these factors and take scientific methodology to make a breakthrough on technical problems. I believe that as long as the two parties work together, we will turn the natural moat into a thoroughfare one day.
While advancing the railway project, the two sides should also continue to attach importance to the construction of the China-Nepal highways in order to improve roads connecting the China-Nepal port in Nepal. I once drove through the roads from Jilong to Kathmandu and another time from Zhangmu. The road conditions were still relatively poor, which to some extent restricted the capacity of goods transit and the implementation of the Protocol of Transit and Transport Agreement. Relevant departments of the two countries are working together on road upgrading and port infrastructure construction.
Anything you would like to share?
The world today is facing a period of major change that's rarely seen in a century. The patterns of the international economy, culture, security, and politics are undergoing profound adjustments, and the world has entered a period of turbulent changes. For emerging market countries and developing countries, the world is full of opportunities and challenges.
However, peace and development are still the main themes of the times. Confronted with major issues concerning the future and destiny of humankind, President Xi Jinping with his great foresight put forward the concept of building a community with a shared future.
China has always practised an independent foreign policy of peace. As a responsible country, China upholds the universal values of peace, development, fairness, justice, democracy and freedom, and unswervingly follows the path of peaceful, open, cooperative and common development.
China and Nepal are good neighbours, friends and partners. It is remarkable that both sides agreed to upgrade our relationship to a strategic partnership of cooperation featuring ever-lasting friendship for development and prosperity during Chinese President Xi Jinping's state visit to Nepal. Our relationship has entered a new era. This year marks the 65th anniversary of the establishment of diplomatic relations between China and Nepal.
China is willing to work with Nepal under the joint guidance of the leaders of the two countries to deepen mutually beneficial cooperation and promote the construction of the BRI so as to make its own development better benefit Nepal and other neighbouring countries.
We are willing to work with all countries in the world, including Nepal, to promote the building of a community with a shared future for humankind and create a beautiful future of peace and development for humankind.