Every festival has its own signature delicacies: mutton for Dashain, sel roti for Tihar, and thekuwa for Chhath.
Thekuwa is one of the signature delicacies of the Chhath festival. It is offered to the sun god and Shashthi Chatiya Maiya during Chhath puja and then eaten as 'prasad' by the devotees. And, this sweet dish is generally prepared by the worshippers who fast on the festival.
Not only this, thekuwa has also been used as a snack for a long time ago in many parts of Nepal and India. To enjoy this homemade sweet delicacy, all you have to do is either ask your friends (who do Chhath puja and make thekuwa in their home) to bring you some after Chhath. But, you can also give it a try by following the recipe below at your own home.
Ingredients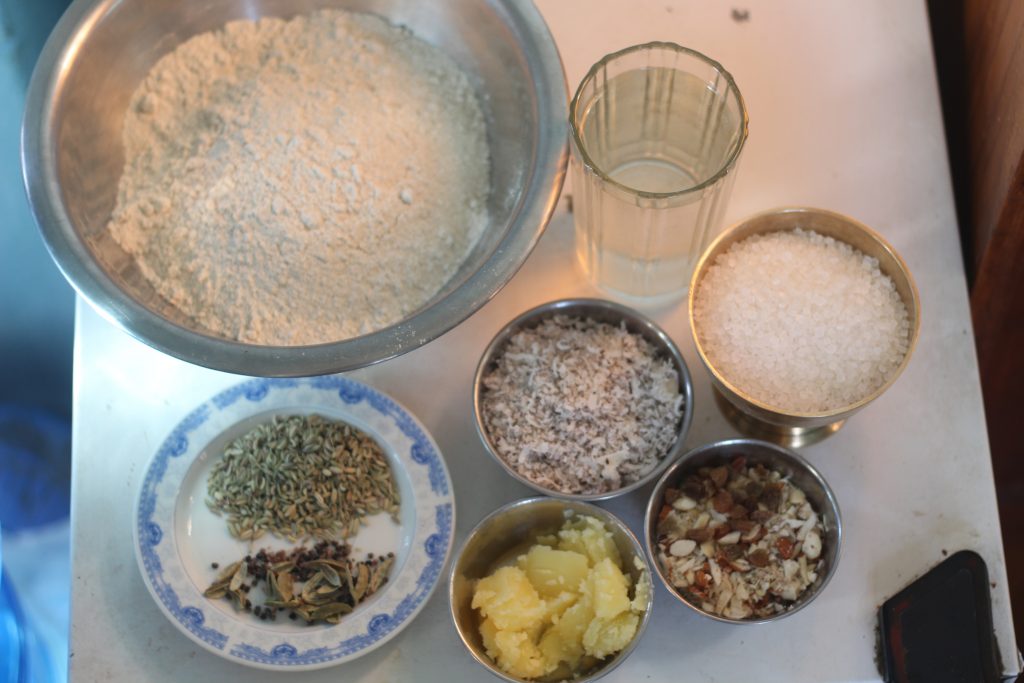 Wheat flour: 1,000 gm
Sugar or jaggery: 600 gm
Raisins or other dry fruits (optional): 1/2 cup
Crushed or powdered cardamom: 2 teaspoons
Fennel seeds: 2 teaspoons
Grated or chopped coconuts: 1 cup
Warm water or warm milk: 4 cups
Ghee: 5 teaspoons
Refined oil to deep fry
Do mind the quantity of all the ingredients as per the quantity you want to make.
Process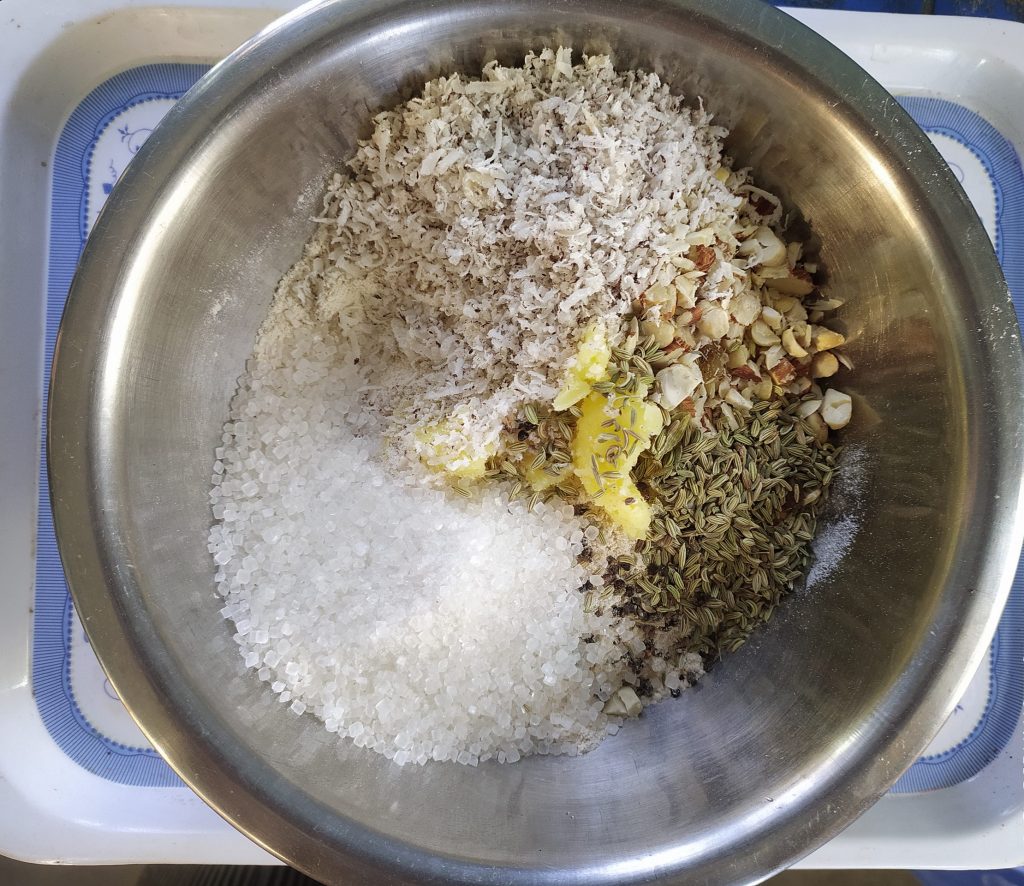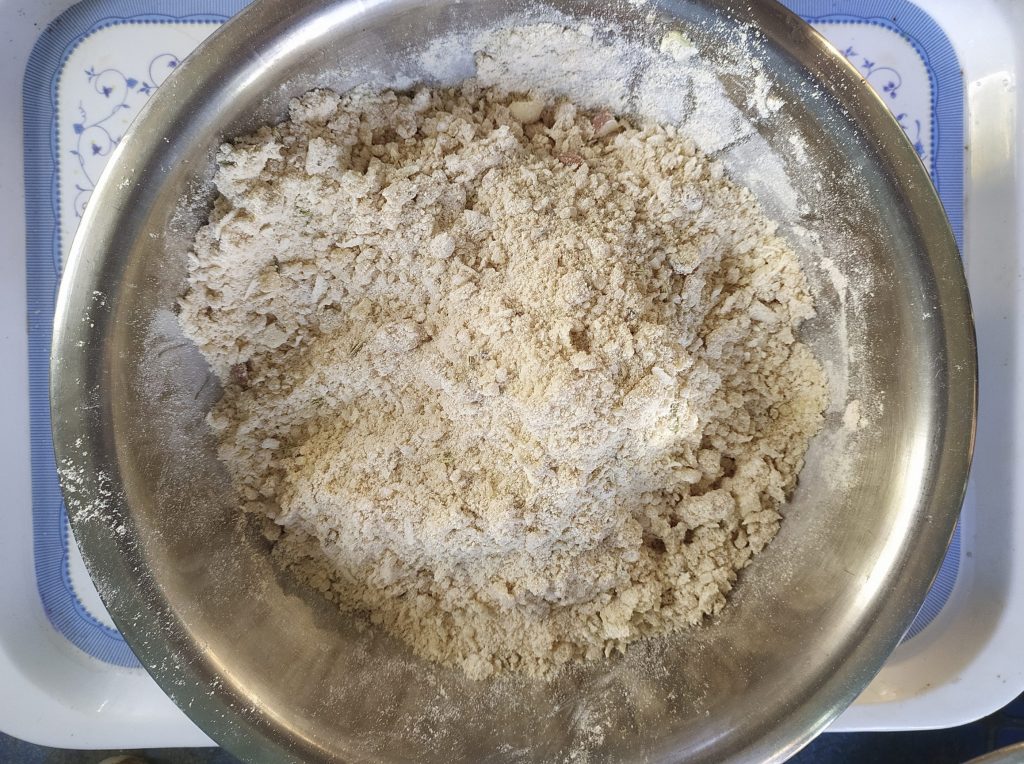 Take a deep and wide bowl or plate and add wheat flour, ghee, raisins, or other dry fruits, crushed or powdered cardamom, fennel seeds, grated or chopped dry coconut, and sugar or jaggery. Now, mix all these dry ingredients well for about a minute or two. After that, add warm water or milk little by little until you knead neither too soft nor too hard dough.
Divide the dough into small pieces/balls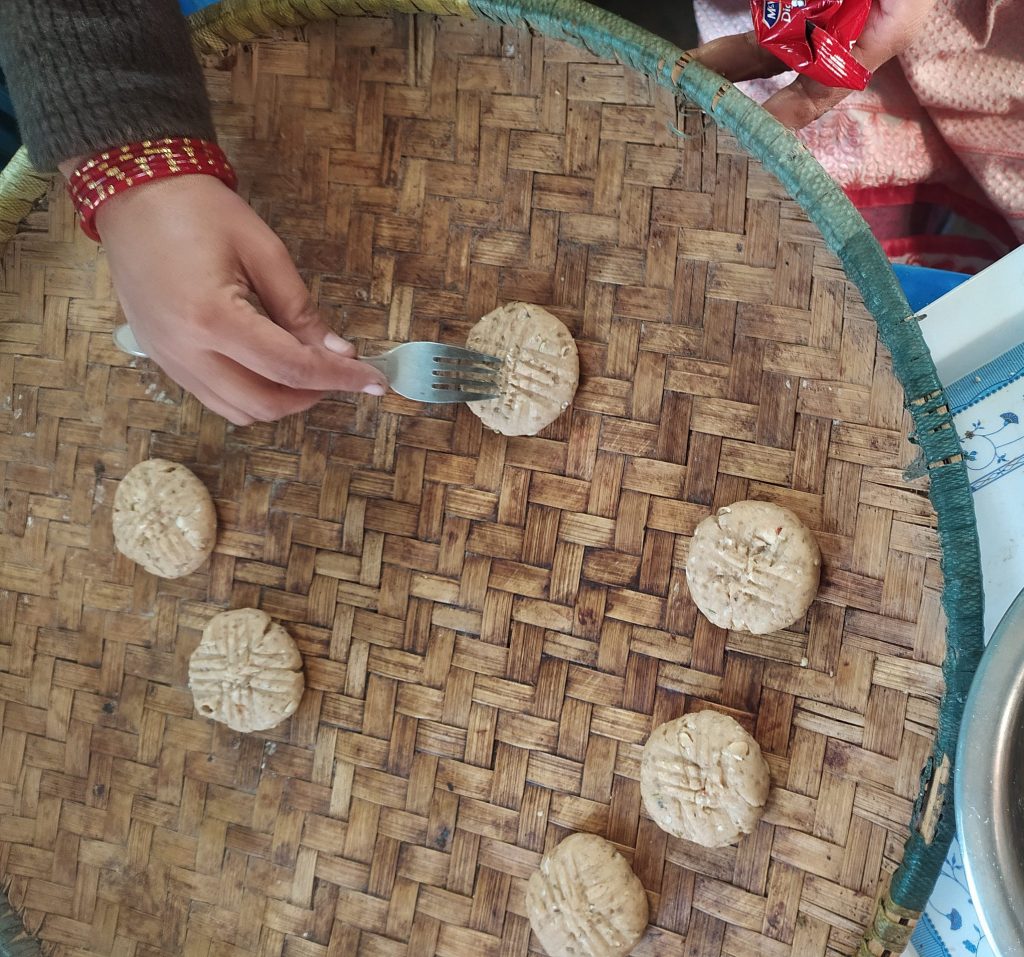 Now, make small balls/chunks out of the dough just like how you make small balls for making rotis. After that, flatten those balls by keeping them in between your palms and slightly pressing them. The shape should look like a peda. Now, you can design them as per your wish using various tools like a fork, cookie-cutter, or wooden mould.
After you have shaped and embossed the design on thekuwas, put the deep frying pan on the stove on high flame and put in refined oil, and heat it. Check if the oil is hot enough by dropping a tiny ball of the dough in the oil and if it starts floating in the oil, understand that the oil is hot enough to cook. Add them in batches and deep fry them on low or medium flame until it turns golden brown.
Cool the thekuwas at room temperature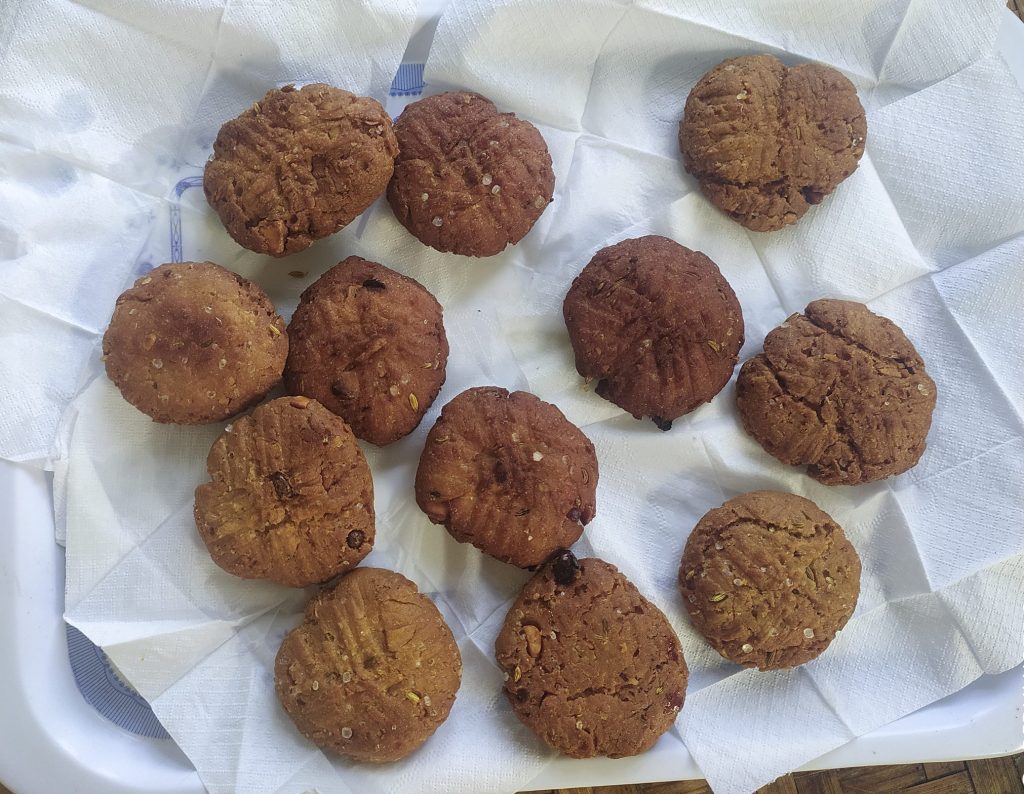 After taking out the thekuwas from the hot oil, keep them on a plate with paper towels or napkins on the plate. Let the paper towels soak the excess oil from the dish and keep them aside to let them cool down at room temperature. After they are cooled down, it is ready to eat.
You can also store them in air-tight containers in a cool and dry place for two to three weeks.
---
Originally published on November 19, 2020