For the past few years, Dilmaya Tako's daily routine has been the same almost every day. A resident of Nagadesh in Bhaktapur, Tako exercises till 10 in the morning. She rests, has her lunch, basks in the sun for a few minutes and begins her work: hand embroidery.
Tako, who has been suffering from cerebral palsy from an age of six months, sells her products online which has helped the 31-year-old become self-reliant financially, setting an example that people with cerebral palsy can also make a living independently.
The fortune of having a supportive family
Cerebral palsy is a group of muscles and movement disorders that affect a person's ability to move and maintain balance and posture. Tako describes, "It takes almost three times more effort than a normal person to do any activities, be it walking or writing."
Born as the third child and only daughter to her parents, Tako was pampered since her birth. But, Tako's cousin Ratna Keshari Tako recalls when Dilmaya was six months old, she suffered from typhoid. At that time, she was unconscious for about a week.
After some time, when she started crawling, her left hand could hold her body. It was the early sign of cerebral palsy.
Her farming family took her to hospitals, vaidyas, shamans, and every possible place. But, it was all in vain as it could not be cured.
"But, our family never felt tired of doing this. None of us is tired of our sister," expresses Ratna, "Doctors only used to recommend us to make her do exercise and therapy. We didn't know what she was suffering from at that time."
She surfed the internet researching her disability and used to consult Ratna, who is a physiologist. Ratna says, "She used to share all the symptoms with me and based on them, we concluded that it was cerebral palsy."
While disability has been causing additional violence in the lives of many women in Nepal, such a supportive family meant a lot to her.
Motivating failure
Though she joined the school in her early childhood, Dilmaya took a bit longer to complete her school as she had difficulties in learning. She also suffered from dyslexia.
"Uncontrollable hands due to cerebral palsy meant my brain used to work fast, but my hand could work at that pace. Therefore I had to put extra effort into writing, causing too much pain in my hand."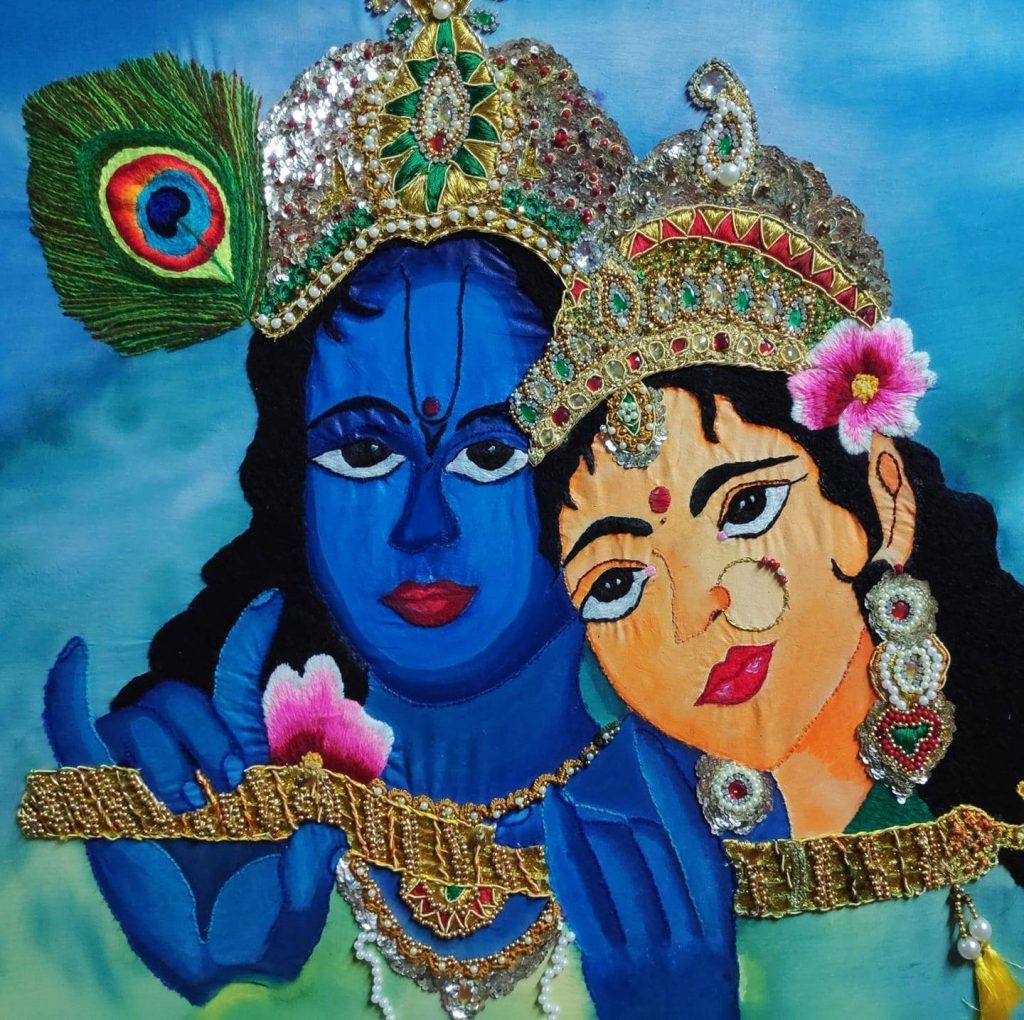 Further, Dilmaya used to crawl till the age of seven. "My parents used to carry me to and fro school. But, from the third to sixth grades, I used wooden walkers to learn walking and I became able to walk to the school."
Therefore, many times, Dilmaya thought she would leave her school. But, her teachers and friends motivated her to continue the study and she did accordingly, according to her.
"But, she used to make beautiful sketches since childhood," shares Ratna.
Therefore, after completing her school, Dilmaya wanted to study painting at Lalit Kala Campus. But, she laments "But, I couldn't do so because the campus was far away from my house."
She then enrolled in a management course, but could not complete it. She thinks her loss of control over her hands made her writing illegible, and she failed the final year exam.
While staying idle in frustration of the failure, one day, Dilmaya Tako came across a video where someone was doing something different with a needle and thread. Despite cerebral palsy, she felt she could also do this.
"That fascinated me and I kept watching more and more such videos on embroidery. I thought I could do it. I shared this with a sister who owns a tailor's here, and she pushed me to learn it and also gave me an embroidery hoop and the thread to practise."
At first, Dilmaya says she used unused clothes from the tailor's to learn. After gaining some confidence, she started working on new clothes. Dilmaya says her first fine work was done almost six months after learning.
"I made notes for every class. I learned from the basics like we used to study in a formal class. I have learned embroidery from different countries including France, Russia, Spain, China and India," shares Dilmaya.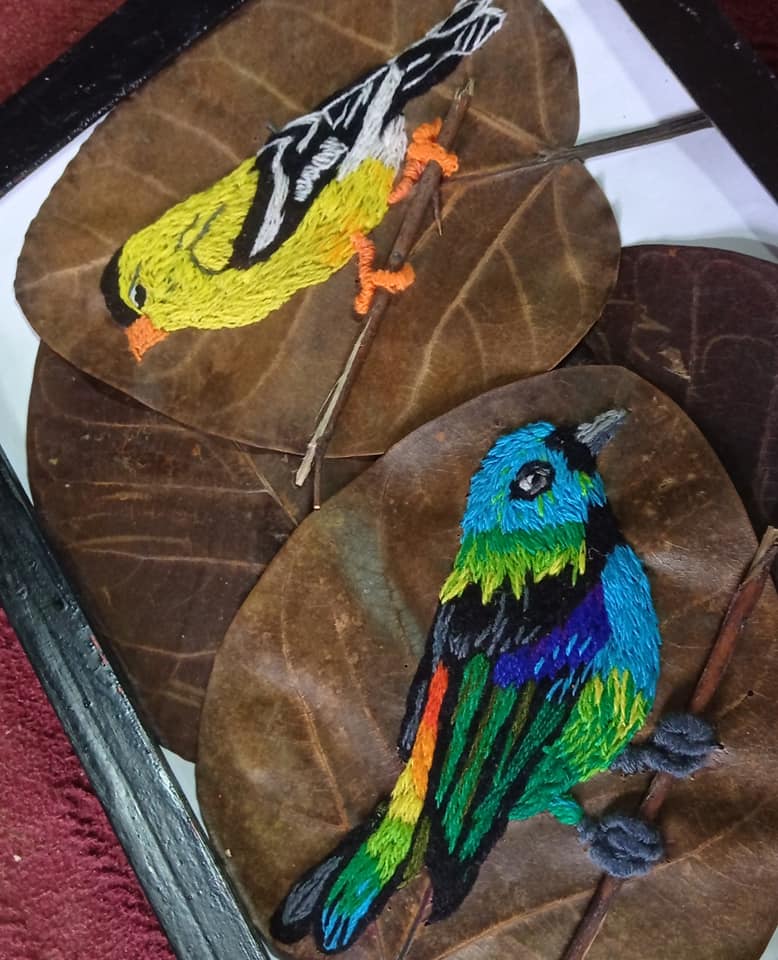 Nonetheless, the learning was not easy as he could not easily move her left hand. "I could hardly hold the needle in the beginning. It took a while to master that."
The new wings to fly
Despite cerebral palsy, Dilmaya Tako did not give up and succeeded. Today, her family is glad to see her becoming independent. It has been almost five years since she started doing hand embroidery.
"Raju, my brother, suggested I commercialise this work, but I only opened my Instagram account, Maya Embroidery and posted my works in Facebook groups," she briefs, "But, it has been nearly about two months that I am properly doing a business and earned about Rs 25,000."
"I want to grow this business and keep experimenting with different products. Recently, I did embroidery on dried leaves," she says, "My family are all happy. Doing embroidery has been a kind of therapy for me. I am happier than before."
If you want to buy anything from Dilmaya Tako and help her cope with cerebral palsy, you can place your order on her Instagram page. The price ranges from Rs 1,000 to Rs 2,500 depending on the size and design.