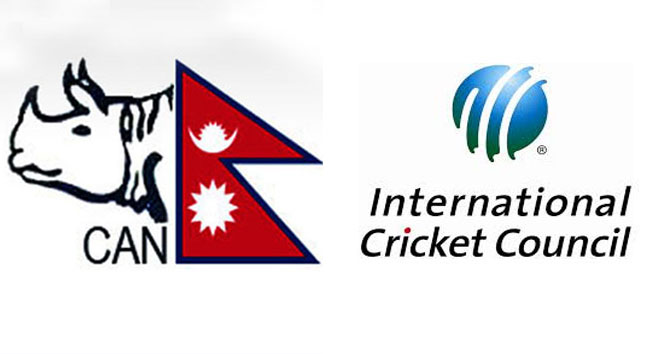 Kathmandu, September 12
The National Sports Council has told an independent committee formed by the International Cricket Council (ICC) to stop Cricket Association of Nepal's annual general meeting and convention scheduled for September 20 and 21.
The convention was called in order to elect a new executive committee of the country's cricket governing body and stakeholders have expected that it would end the ICC suspension on CAN imposed since 2016.
With the NSC directive, the future of CAN has been put in limbo again. Some have feared that the ICC would take even stronger action against Nepali cricket as similar political interferences had resulted in the suspension three years ago.
NSC Member Secretary Ramesh Silwal recently called the independent committee member Rasjeshwor Shrestha asking him to stop the AGM. According to a source, Silwal told Shrestha to stop the AGM stating that a previous NSC decision stated that any sports committee should issue a notice 21 days before such election. Silwal also stated that NSC should appoint an election committee to conduct the poll.
However, the ICC's advisory committee had made a statute which states that the independent committee can call the meeting giving advance notice of seven days. This statute was endorsed by the NSC itself. The statute further states that the independent committee itself can form the election committee.
Following the statute's endorsement, ICC's independent committee has already held elections in all seven provinces. The independence committee members also claim the NSC cannot form the election committee.
Since CAN's suspension, the ICC itself has been looking into Nepali cricket. The new statute was also drafted in consultation with the ICC.
The independent committee has reported NSC's objection on the eve of the AGM.
Meanwhile, ICC's Deputy Chairman Imran Khawaja has said that he will personally speak with Silwal over the issue, according to an independent committee member. "The talk between Silwal and Khawaja should solve this problem. But you never know," the member states.
The ICC is organising a board meeting on October 13 which is expected to discuss the CAN suspension. However, the agenda of the meeting is yet to be finalised.