They are calling it the best English Premier League season ever.
As the blue and white confetti is still being swept off Leicester's City Square, fans who follow the English side of football are still reeling with withdrawal.
The betting odds of Leicester City Football Club winning the Premier League was 5000/1 at the start of the season. They were flirting with relegation the last season and were not even close to a Europa League spot.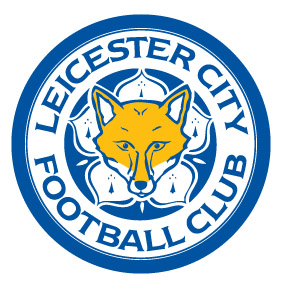 But something was bubbling under the surface. The club made the right signings under a manager with an European pedigree and then never looked back. Leicester City's rise has been meteoric, winning the 3rd and 2nd division of football in succession to achieve a Premier League status.
Claudio Ranieri, the club's manager, has been hailed as the 'Tinkerman' since his days at Chelsea when a bright-eyed, brash Portuguese named Jose Mourinho took his spot. This moniker comes from his habit of switching his first 11 every week to better the rest of his players; a tradition that does not go down fairly well in England (just ask Benitez at Liverpool).
His first season at Leicester saw injuries to key players. This tinkering with the squad, which in all fairness was to protect the squad from fatigue, failed him. But the stars aligned this season in the most unbelievable way.
Riyad Mahrez and the Supporting Cast

Riyad Mahrez is on his way to becoming a world-class footballer.It was during the LFC's demolition of Manchester City on their home ground that people noticed the genius of this Algerian, and it has been upward and onward for him since then. Mahrez's silky runs and the audacious ability to shoot with both feet are what spearheaded an impressive cast of players who all deserve their due.
N'Golo Kante, the defensive midfielder was nominated for the League's 'Player of The Year' award at the end of this season. For a Defensive Midfielder to receive an accolade reserved for more attacking position players is a feat. And make no bones about it, Kante has broken more attacks and has powered the engine of LFC's midfield with Danny Drinkwater, a man who recently won his first English cap. He is set to do what he did for Leicester with the national team.
Drinkwater's ability to read an attack and its breaking up only to launch a blistering attack on the other end is what Leicester needed and is badly what England needs next month at the Euros.
Man U fans will know the name Schmeichel. Kasper Schmeichel's father Peter is heralded as one of the best keepers of club football and it was with some promise that I saw him make his debut at Man City nearly 7 years ago. Frequent ownership and managerial changes saw him look elsewhere for first team football and when it was announced that he was signing with Leicester, all seemed rather bleak for Kasper's living upto his family name. But a number of point blank, cat like saves throughout the season have proven that Goalkeeping is a gift in that family.
#ChatSh*tGetBanged

In my decade-and-a-half of following this league, I haven't seen one man inspire a team the way Jamie Vardy has. Not only that, he inspired a nation and made them go back to their roots. Here's a lad who you would meet at the pub, have a pint with and then go for a Sunday kickabout.
Here's, a story of a footballer who signed from non league football for 1 million pounds–which is peanuts in this line of work. He is the success story that rivals, rival fans, managers, everyone just adores because in 2016 with oil money deeply en-soaking the beautiful game, a lanky blue-eyed English boy and a run of the mill football club slayed the giants of the sport. And how!
Dilly Ding Dilly Dong!
That's all we need to echo at this time. England, the league and we as fans are still reeling at what has just happened in the Premier League. It's the fairytale everyone wanted to believe in but what were waiting for reality to kick it in the teeth. The reality was, they were head and shoulders better than Manchester United, better than Manchester City, everybody was better than Chelsea! And Leicester only Leicester, deserved to win the league.
Everybody from around world wishes that the key players stay. The Kantes, the Vardys, the Mahrezs, we hope everybody stays because if they could do this to the best teams in England, well, they are in the Champion's League now.
For the Leicester City Vs Barcelona match next year, you know who we will be supporting. Maybe the Jamie Vardy Party brings home the Champions League crown next season. You never know, crazier things have just happened in football.
(All images: Wikimedia Commons)