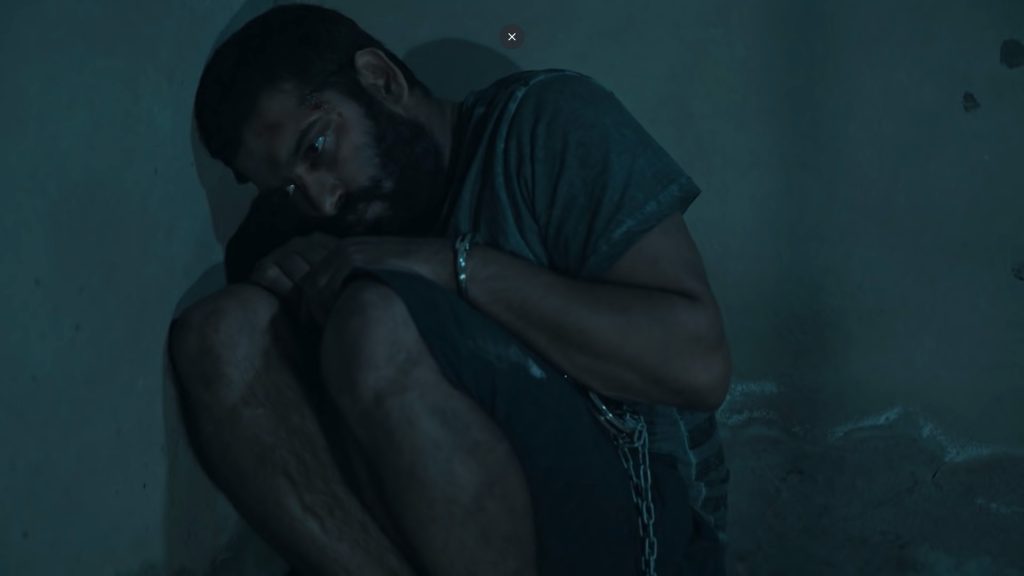 How does it feel when a member of a family goes contactless for several months? What if s/he does not respond to your call or text for a long time? The short film, Blood Money, directed by Ashok Kumar Timalsina has answers to these complex questions about Nepal's foreign employment industry.
The film
Numerous times, innocent Nepalis have been imprisoned in foreign prisons. Some of the accused have even been sentenced to death. The protagonist of Blood Money (acted by Ashok Timalsina) has also been sentenced to death for a crime that he has not committed. He has been framed in a murder case and is sustaining torture by police. During the investigation, he screams —"I am innocent", "Let me go to Nepal" and "Aama" (mother), but no one listens to him.
Every day, many young people go to foreign soil with the hope to fight their poverty. They leave the homeland by taking loans or selling their jewellery, lands and other assets. However, not all of them meet their expectations overseas. Many of them suffer brutality. They do not get the promised job and salary but encounter torture from employers and police. Besides that, they are also prohibited to return home. Blood Money is all about that.
The short film successfully showcases the plight of the protagonist and his family. Along with that, it has also portrayed the dark side of politicians. It shows how politicians retaliate against someone who is not close to their political party. Additionally, it shows the poor mentality of a society where it discriminates and humiliates the woman whose husband is in a foreign land and who has been contactless for a long time.
The 27-minute long short film is relatable to all the migrant workers and their families who have suffered in the foreign land.
Woes of foreign employment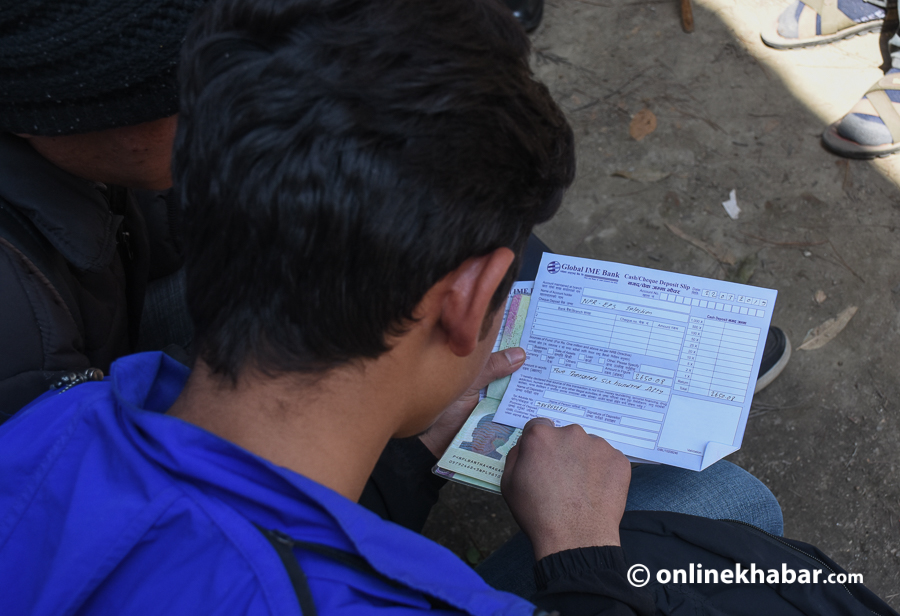 Reportedly, from November 2021 to June 2022 Nepal witnessed the deaths of 1,029 people working overseas, with 213 people returning with injuries, illnesses and long-term disabilities. Similarly, from June 2008 to February 2022, a total of 10,482 Nepali workers abroad died.
The number vividly shows the dreadful situation of Nepali migrant workers. Despite the notable increases, the government is still indifferent to the situation.
According to the makers, Blood Money is based on a real story. It does not offer any joyful scenes, from beginning to end; yet its script is powerful. Probably that is why it received an outstanding achievement award in World Flim Carnival Singapore 2022.
Some shortcomings
However, Blood Money is not free from a few glitches. Its background score is not very pleasing. Likewise, in one of the scenes, the audio and video do not synchronise well and it is noticeable. Then, the cinematography by Sanish Shrestha and Suresh Giri is too simple except for a few seconds of drone shots at the beginning of the movie.
However, the project is saved by the actors such as Mithila Sharma and Reecha Sharma who have done a commendable job. Their dialogue delivery, even screams and expressions all are justified where they have done it with ease and naturally.
What happens at the end of Blood Money is very heartbreaking. Some of the audience can even go into tears while watching it. Along with that, the movie is an eye opener to the concerned authorities and others.
Overall, the short film is worth watching.