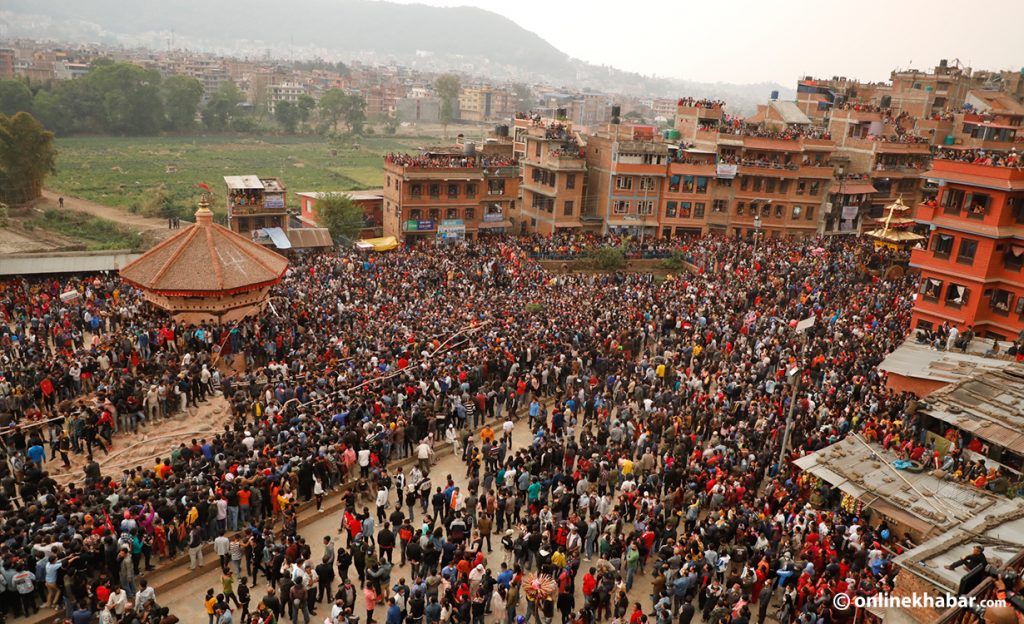 Kathmandu, April 10
Biska Jatra, a famous cultural and historical festival, which is exclusively observed in Bhaktapur, formally began today.
Devotees have flocked at Taumadhi of the city to pay homage to the deity Bhairav since the morning marking the commencement of the festival. After the worship of Bhairav concludes, the chariot procession of the Bhairav will begin, it is said.
The Biska festival commences with the towing of the Chariot of Bhairav after performing all the associated customary rituals. The idols of Bhairav and Betal are installed in the chariot along with the sword and flag brought from Hanumandhoka in Kathmandu.
The chariot is pulled in a procession from local Taumadhi to Gahiti.
Biska Jatra is observed in a grand way for eight nights and nine days with various celebrations. The festival coincides with the Nepali New Year or the New Year as per the Bikram Sambat calendar.
Chief District Officer Khagendra Prasad Rijal says all necessary preparations are in place to prevent any untoward incidents during the festival and conclude it peacefully. Police Range Bhaktapur's SP Prajit KC said around 700 security personnel have been mobilised for the festival.