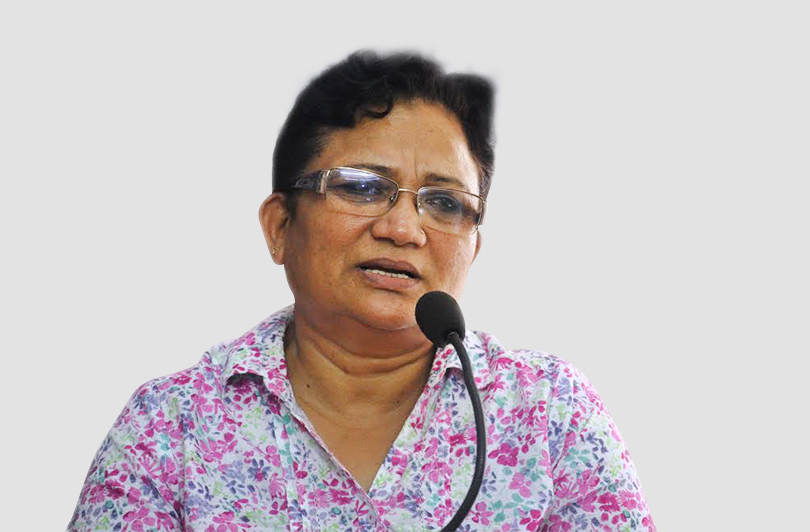 Kathmandu, July 6
CPN-Maoist Centre spokesperson Pampha Bhusal has said the incumbent Cabinet led by Nepali Congress President Sher Bahadur Deuba has not been expanded yet due to internal rifts within the PM's party.
Speaking with journalists in Bhaktapur today, Bhusal said the Prime Minister had been buying time to make a balance among various factions inside the party.
The leader said various groups in the Congress party had different list of ministers and Deuba had a hard time convincing them.
She said the expansion thus might take some seven to 10 days.
A day after his election, Deuba had formed an eight-member Cabinet on June 7. After that, it has not been expanded till today apparently owing to consensus within and among members of the ruling coalition.
In another context, Bhusal hoped that the incumbent government would be able to conclude provincial and federal polls by January next year as assigned by the constitution.