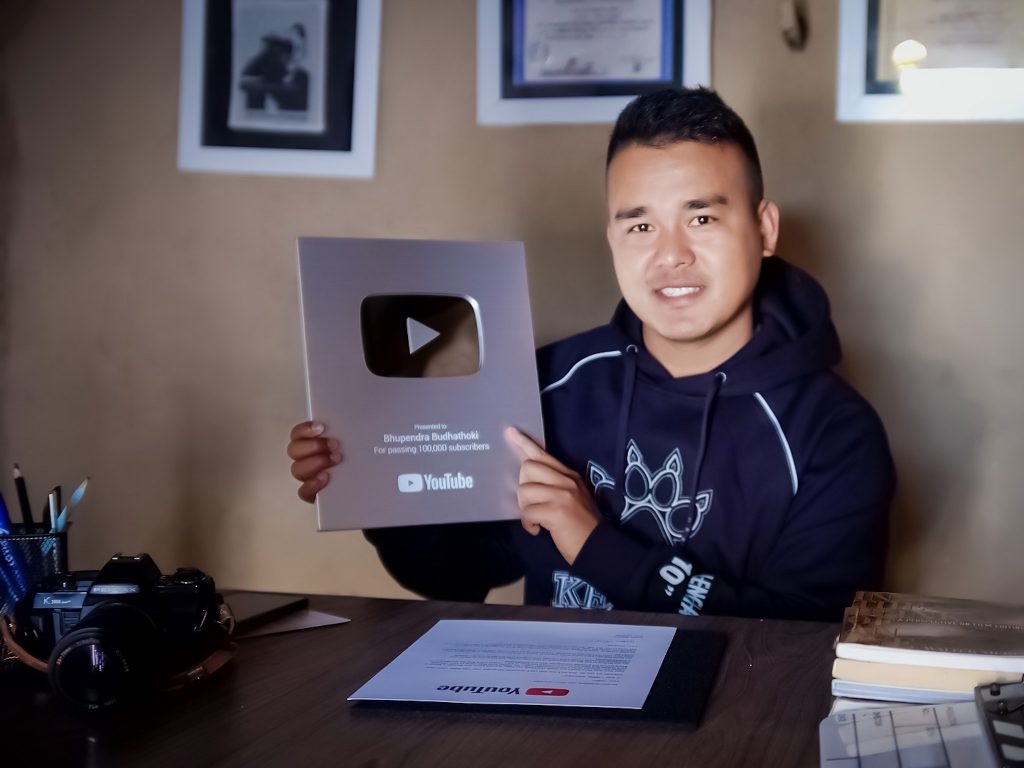 Kathmandu, February 14
In January, Nepal Police inspector Bhupendra Budhathoki received a YouTube silver play button for getting 100k subscribers on his YouTube channel, to become probably the first Nepal Police officer to achieve the feat.
A permanent resident of the Dang district in Lumbini and currently stationed in the Mugu district of Karnali, Budhathoki says he now wants to develop his career as a songwriter parallelly.
Budhothoki says he has a clear vision for his role as a police inspector. With a steadfast goal of establishing "effective, friendly, and justice-based policing," he approaches each day with a determination to fulfil his responsibilities with impartiality, no matter the challenges. He believes firmly in the principle that no one is above the law and is committed to bringing the essence of policing to life until his last day in the service.
Beyond his duties as a police inspector, Bhupendra Budhathoki has a passion for songwriting, on which he works during his spare time. His hard work and creativity paid off when his first song Hami Nepal Prahari was released in 2018, followed by the release of his second hit song Phool Bhanau Jindagilai. This song was uploaded on his own YouTube channel and has since received over 11 million views, garnering him national recognition in the form of a music award for his beautiful lyrics. He has received two music awards for his work.
His unwavering belief in the timeless power of music has driven him forward. He states, "Although no one is immortal, the songs created by one will remain forever."