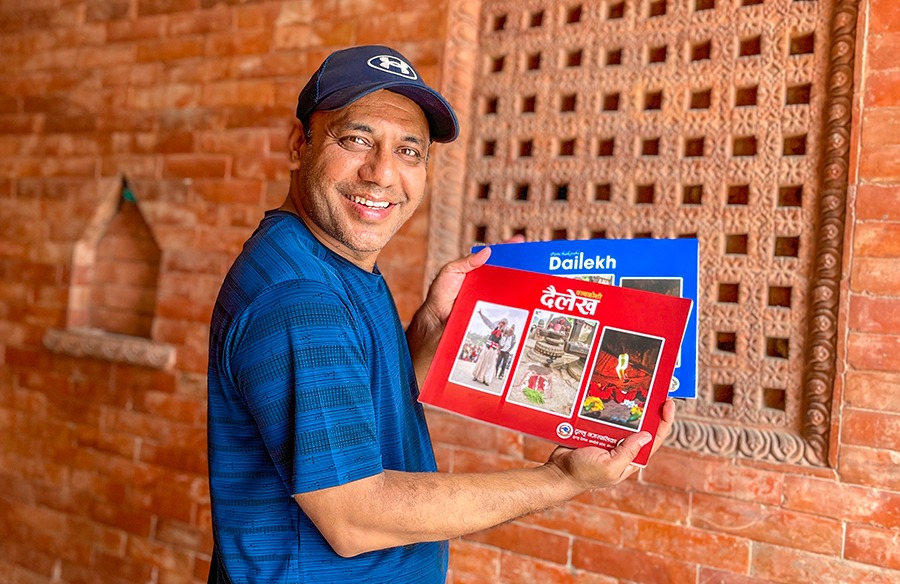 Kathmandu, August 1
Bharata Bandhu Thapa's picture book titled Panchakoshi Dailekh has been published in both Nepali and English languages.
The book showcases the cultural, religious, and lifestyle of the Dailekh district, with a particular focus on the Dullu area. This region holds significant religious and historical importance, making it a central point of interest in the book.
According to Thapa, the book Panchakoshi Dailekh, published by Dullu municipality, comprehensively covers all aspects of historical, religious, natural, art, and cultural significance existing within the boundaries of Dullu municipality.
Author and photojournalist Thapa emphasises that this collection, featuring pictures highlighting ancient cultural heritage, historical sites, art, and traditions, will play a pivotal role in promoting and developing tourism in Dailekh district, as well as the Panchakoshi region.
During the book launch, Dullu municipality mayor, Bharat Rijal, expressed his concern that the central government has not conducted sufficient study and research on these cultural and religious heritages highlighted in the book.
According to Rijal, even though historians who come to study and research have suggested that Damupal's inscription, located in Dullu Bazar, is the first written record of the Nepali language, it remains unverified.
Ghanshyam Bhandari, Member of the Karnali Provincial Assembly and former mayor of Dullu municipality asserts that they are actively involved in the conservation and promotion of these cultural and religious heritages. They emphasise that the central government should also prioritise and acknowledge these efforts with due importance.
Journalist Thapa has previously authored several published works, including Wild West Nepal (2013), Destination Karnali (2019), Karnali (2020), Explore Far-West (2020), Destination Madhyapur (2021), Tasbir ma Nepal (2022), West Nepal (2022), and Nepal in Image (2023).