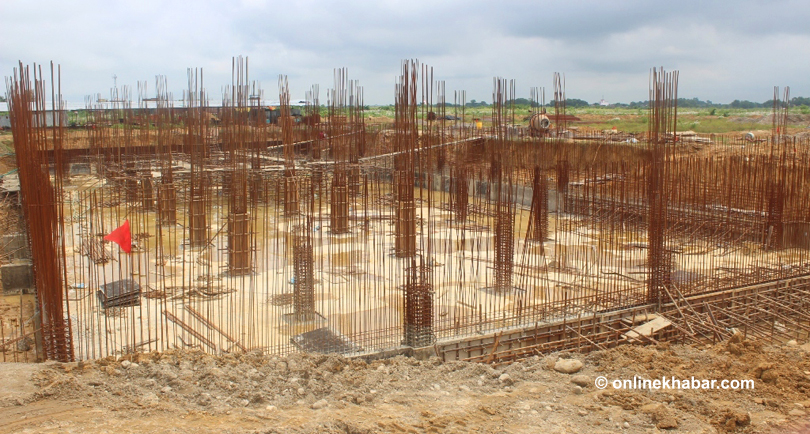 Kathmandu, October 9
The International Relations and Labour Committee in Parliament on Monday directed the government to continue working with the present contractor selected for the construction of Gautam Buddha International Airport in Bhairahawa of Rupandehi district.
As the government had been warning that it would terminate the contract signed with the Northwest Civil Aviation Company if it did not improve the performance, the panel's meeting held today urged not to end the agreement as the contractor was improving satisfactorily.
Earlier, in August, the Ministry of Culture, Tourism and Civil Aviation has issued a notice to correct to the company warning it would terminate the contract if the direction was not heeded. Following that, the company made significant improvements, according to the project chief Om Sharma.
After that the company has mobilsed more staff and equipment, according to him.
Sharma, Civil Aviation Authority of Nepal's Director General Sanjiv Gautam and representatives of the Chinese company were present at the meeting today.