If Nepal is famous for its diverse culture and people, it is also popular for its Nepali food. There are diverse food items that one can enjoy and these items can be enjoyed by all. But, thanks to these diverse caste and creed groups, the nation has common traditional food items that you still enjoy eating as snacks.
Here are eight top traditional snacks of Nepal that we recommend for your daily use even in modern times:
1. Gundruk and soya bean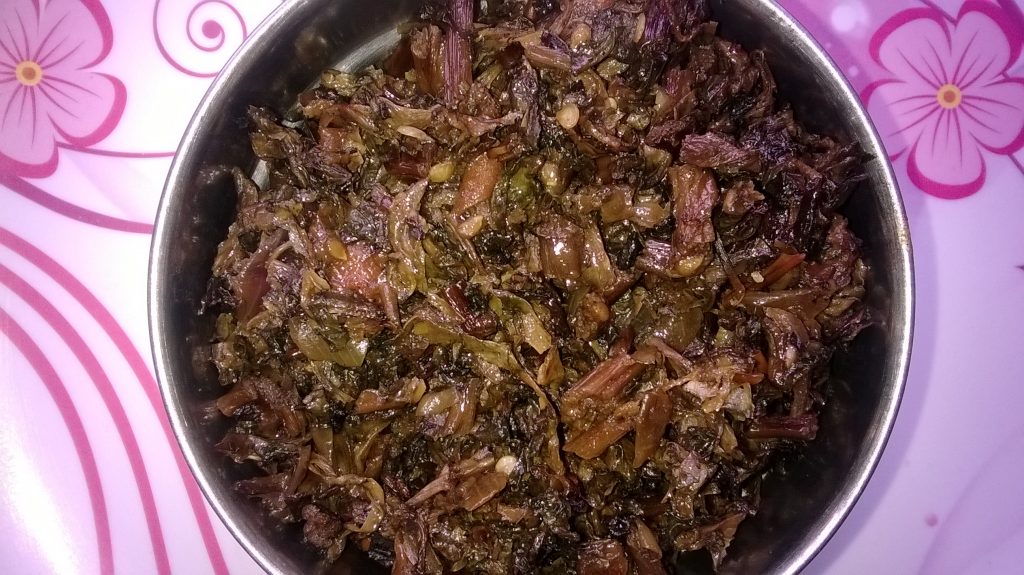 Gundruk and soya bean combined is a popular Nepali dish. Gundruk is made by drying many vegetables like mustard leaves, radish leaves and cauliflower. It is a fermented pickle-like dish and is generally of a distinguished dark brown colour. It is a versatile food item and can be coupled with fried soya bean or beaten rice.
2. Samaybaji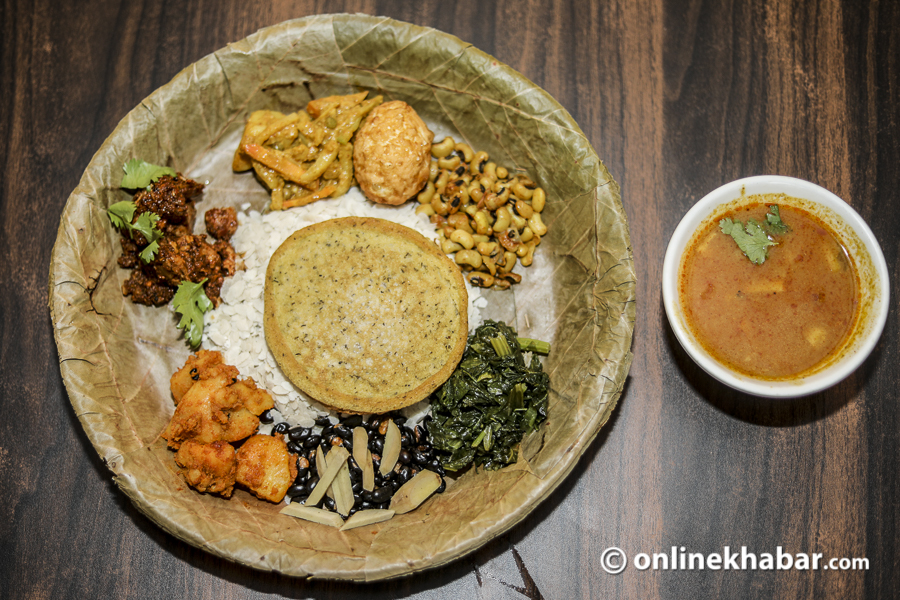 Samaybaji is a Newa food set that is now common and popular not just among the people from the community, but others too. The set commonly includes various side dishes. Generally, it includes baji (fried beaten rice), seasoned potatoes, pickle, fried soya beans, sliced ginger, roasted meat, dried fish, eggs. One can enjoy the set at other times too with aila (a local alcoholic beverage).
3. Popcorn
Popcorn is a traditional lunch dish. It is not just a popular snack at movie halls, popcorn has been popular even in the past. It is easy to cook and eat as a breakfast or snack in villages also. However, the native corn of the village and the popcorn eaten at movie halls are somewhat different. Experts say homemade popcorn is healthier and they advise not to use too much oil or ghee to cook.
4. Chatamari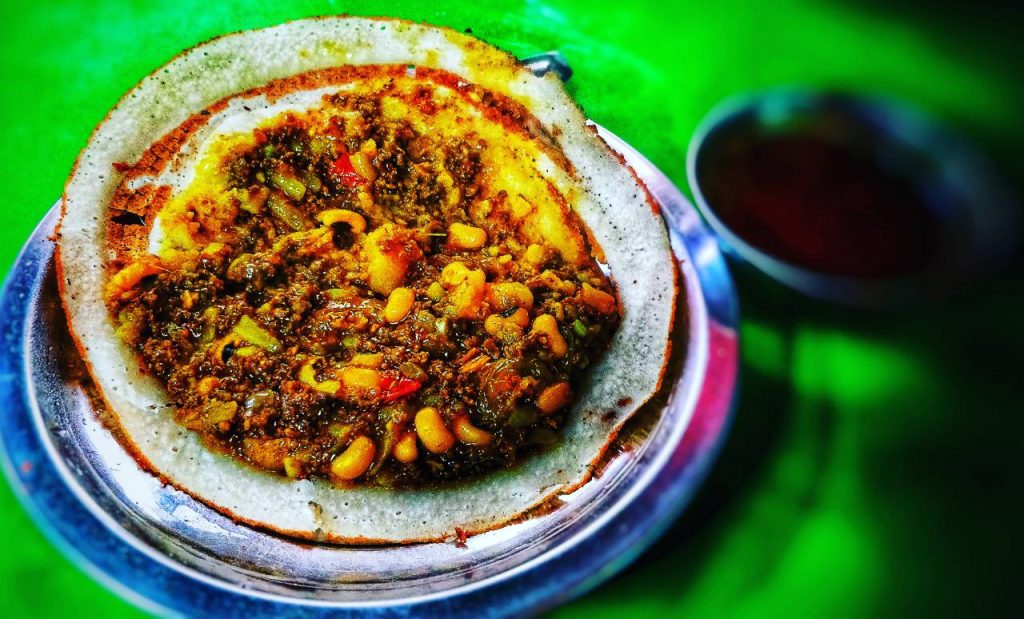 Chatamari is a Nepali rice flatbread that is famous in the Newa community. Chatamari can be eaten plain or with eggs, cheese, meat and other vegetables. That is why some people even call it Nepali or Newari pizza.
5. Kodo flatbread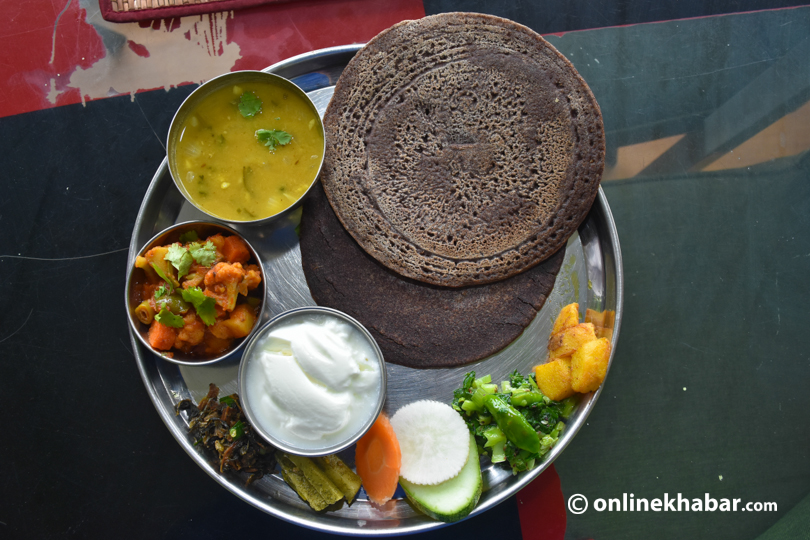 Kodo (millet) flatbread is also a kind of native food. The roti (bread) also comes in different types depending on the size. In Baglung, sel (a local doughnut-like food item) and potato as side dishes are very popular with this. It is also famous in the Magar community of Tanahun.
6. Dhindo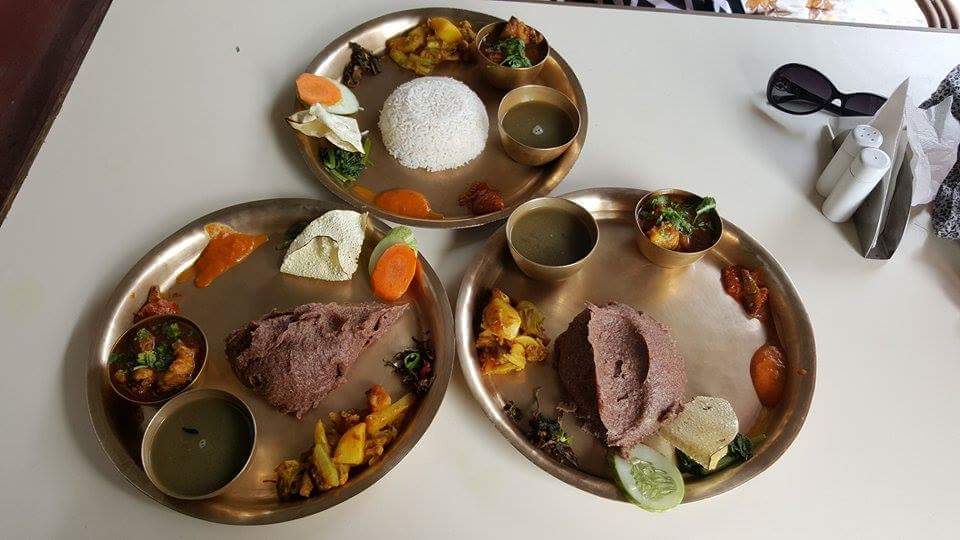 Dhindo is made from corn (or of any grain) flour. In western Nepal, dhindo made of millet flour is popular. Dhindo dishes are now available in many Nepali restaurants. Usually, dhindo is served with local chicken meat and this is served famously in every homestay of Bareng village of Baglung district.
7. Dahi chiura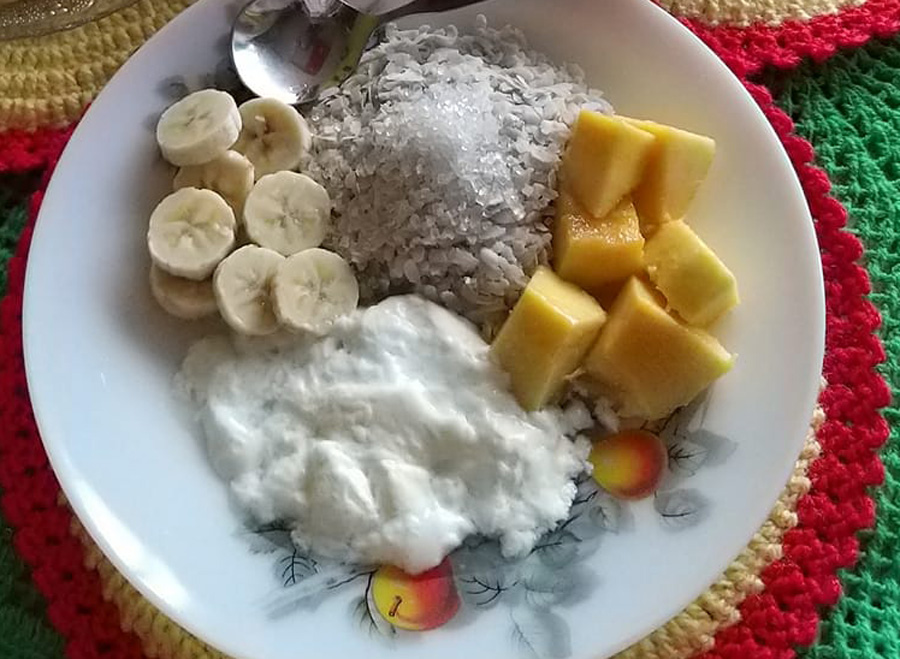 Dahi chiura is also a suitable food combination of yoghurt and beaten rice, which can be used as a snack. Having a banana is also customary and a great addition to this traditional food combo. It is common among the farmers and communities working in the field.
8. Sel roti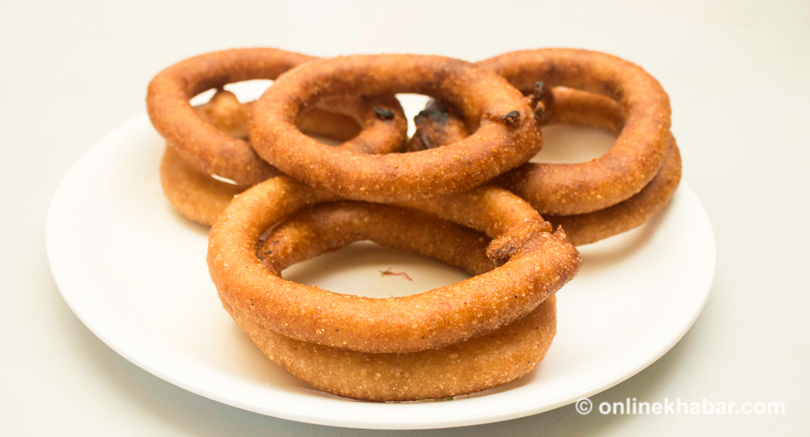 Shape-wise, sel roti is a Nepali doughnut. It is a traditional Nepali ring-shaped sweet bread that is deep-fried in oil or ghee and made with granulated rice or rice flour. This authentic Nepali sweet is loved by most Nepalis and is considered mandatory during Hindu festivals and ceremonies like Dashain, Tihar, Teej, weddings, bratabandhas, and others. Not only in Nepal, but sel roti is also made and enjoyed by many Nepali-speaking communities in Sikkim, Darjeeling, and of late, wherever Nepalis are there.
Additionally, this delicacy is also available in many local restaurants in Nepal.