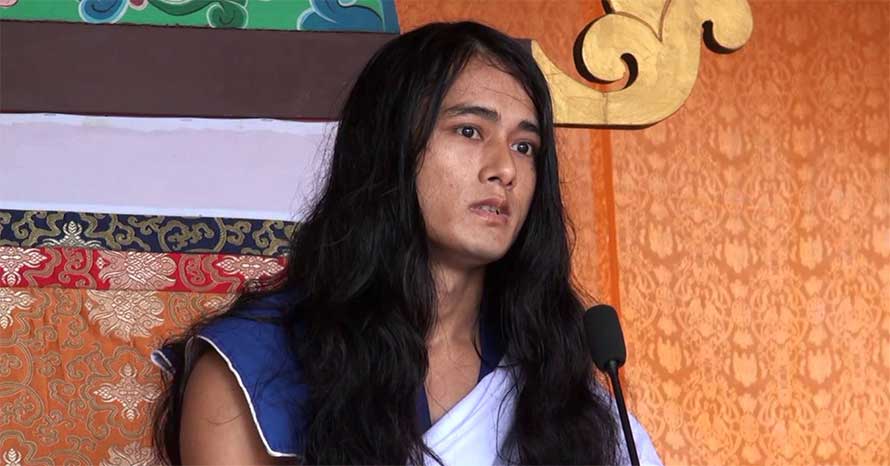 Kathmandu, September 16
An 18-year-old nun has accused controversial ascetic from Ratanpur of Bara, Ram Bahadur Bamjan, of raping her.
The nun, assisted by some women rights activists, organised a press conference in Lalitpur yesterday, and claimed the youth, also popularly called Little Buddha by his followers, raped her repeatedly.
The woman was residing at a monastery of Bamjan followers in Sindhuli districts. She said Bamjan assaulted her for the first time around two years ago.
She told journalists that she tried to file a complaint to police against Bamjan, but the ascetic's wife threatened her against that.
"The wife of guru told me that such issues should not come out. She told the revelation may attract attacks on our religion and there would be bloodshed," she said, "Hence, I could not file the complaint."
Meanwhile, supporters of Bamjan have claimed the nun was expelled from the monastery after she was found involved in theft.