Kathmandu, December 13
Thank You for Being a Friend, a movie by Nepali director Anup Thapa, has received various awards in multiple film festivals across the globe.
The movie tells the story of two friends who live together in a nursing home and love each other. The two had been friends since school, but, due to various reasons, they had to drift apart. After all these years, they meet again at the nursing home and reconnect their friendship.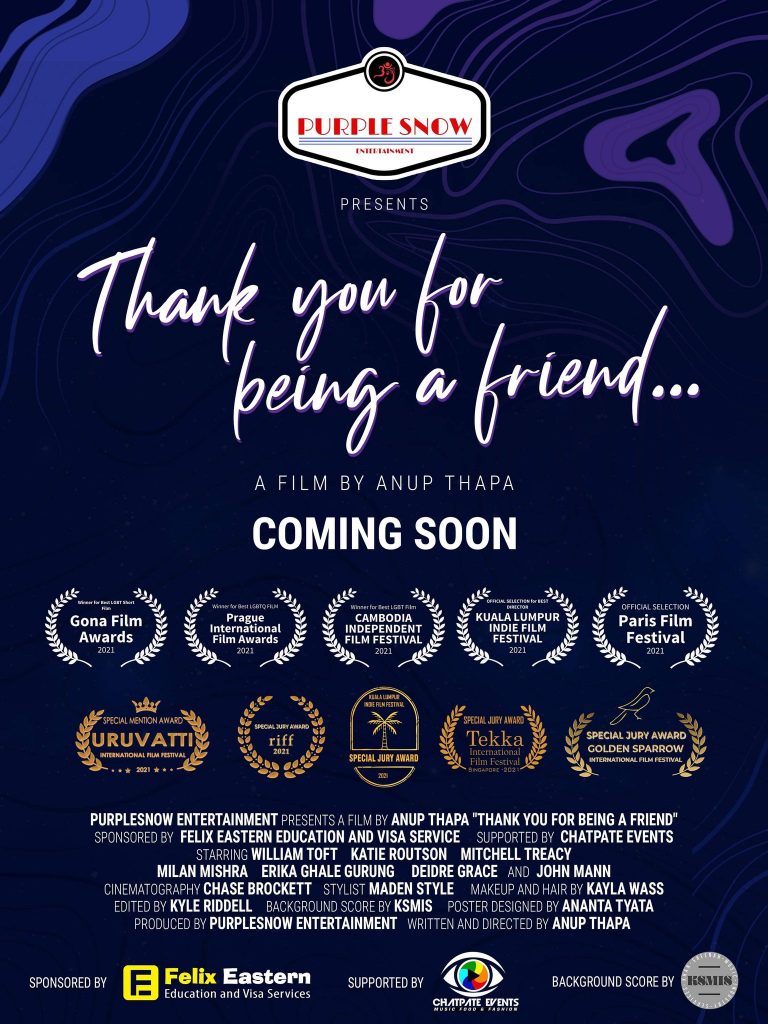 The movie received special jury awards at Singapore International Short Film festival, Tekka International Film Festival, Gona Film Award, Cambodia Independent Film Festival, Prague International Film Awards, Uruvatti International Film Festival, Golden Sparrow International Film Festival and Ray International Film Festival for being the best LGBT film.
Thapa also received a special jury award at Kula Lumpur Indie Film Festival where he was judged the best director. Likewise, actors Will Toft and Deidre Grace won best male actor and female actor at Singapore International Film Festival.