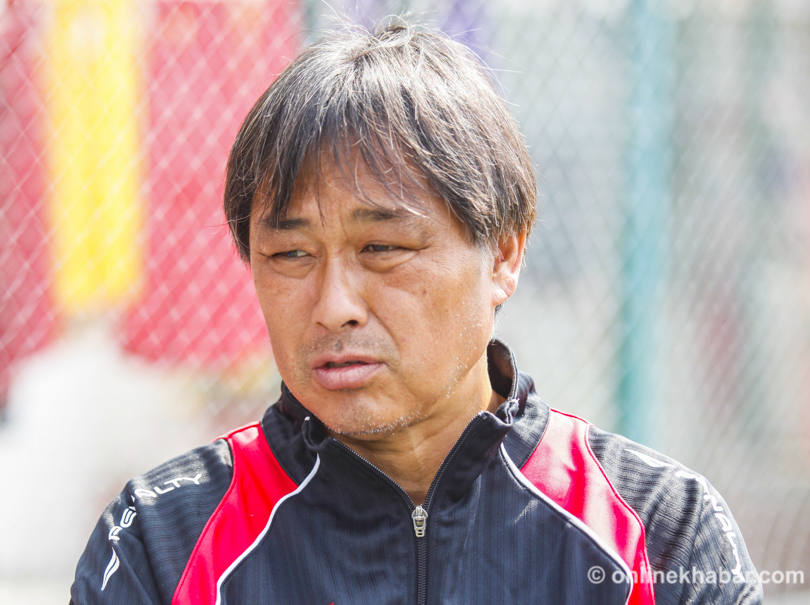 Kathmandu, February 28
The All Nepal Football Association has extended its contract with head coach of Nepali national football team, Gyotoku Koji, by a year.
The extension was announced by ANFA President Narendra Shreshta in an event held at the Japanese Embassy today.
Talking to the press after the announcement, Koji said, "I am happy with how football is progressing in Nepal. After spending two years here as the coach, I am really happy to have my contract extended for another year and am grateful for everyone's support."
He also said that after winning the Solidarity Cup and a decent performance in the AFC qualification, he aimed to lift the SAF Championship to be held in Bangladesh later this year.
Meanwhile, ANFA says the technical director of Nepal national team, Takeda Chiaki, will now act as a technical expert.
Both Koji and Chiaki said this year they would focus on the weakness that surrounded Nepali football and improve them.