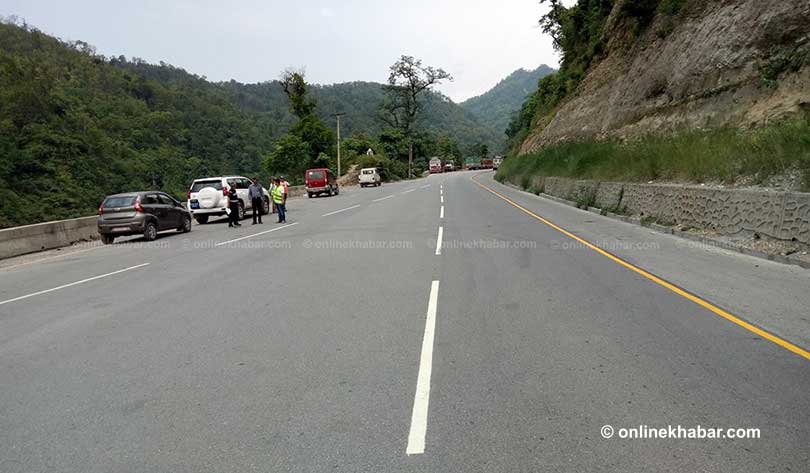 Kathmandu, December 6
While the government has started a project for constructing a road tunnel from Nagdhunga of Kathmandu to Sisnekhola of Dhading, it is also launching another project that will expand the road from Sisnekhola to Muglin of Chitwan.
This section of Prithvi Highway connects Kathmandu to Pokhara and the East-West Highway. It is the busiest road connecting Kathmandu with the rest of the country, and traffic jams are a big problem here.
But the government hopes that the tunnel and the widened Sisnekhola-Muglin section will solve the problem. Keshav Kumar Sharma, the chief of the Department of Roads, says the World Bank is funding the project.
As the Narayangadh-Muglin road, connecting the Prithvi Highway and the East-West Highway, has been recently improved and widened, the government will follow the same model in the new project also, according to Sharma.