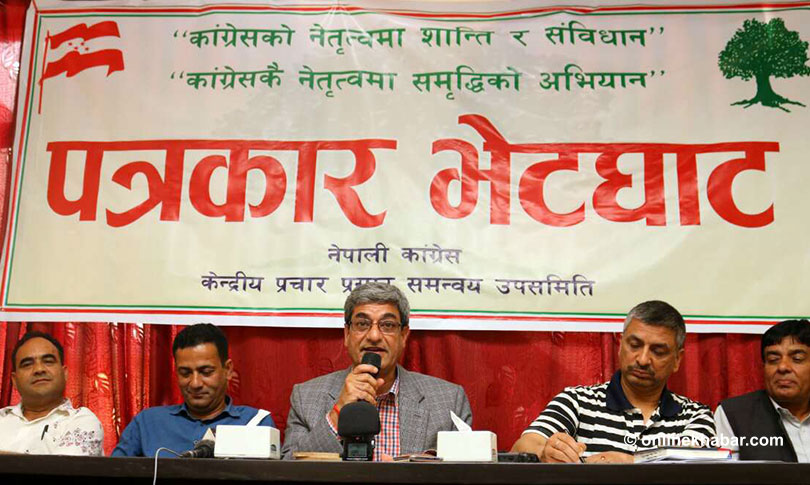 Kathmandu, May 5
The Nepali Congress has said its partnership with the CPN-Maoist Centre for upcoming local level elections has a political significance.
Speaking at a press meet today, the party's Publicity Department Chief, Ramesh Lekhak, also defended that the alliance was natural as both the political forces are for increasing the acceptability of constitution, federalism and republicanism.
The party has forged an agreement with the CPN-MC to go together in polls in some major cities.
Meanwhile, Lekhak urged his cadres to rightly implement the party decision for partnership.