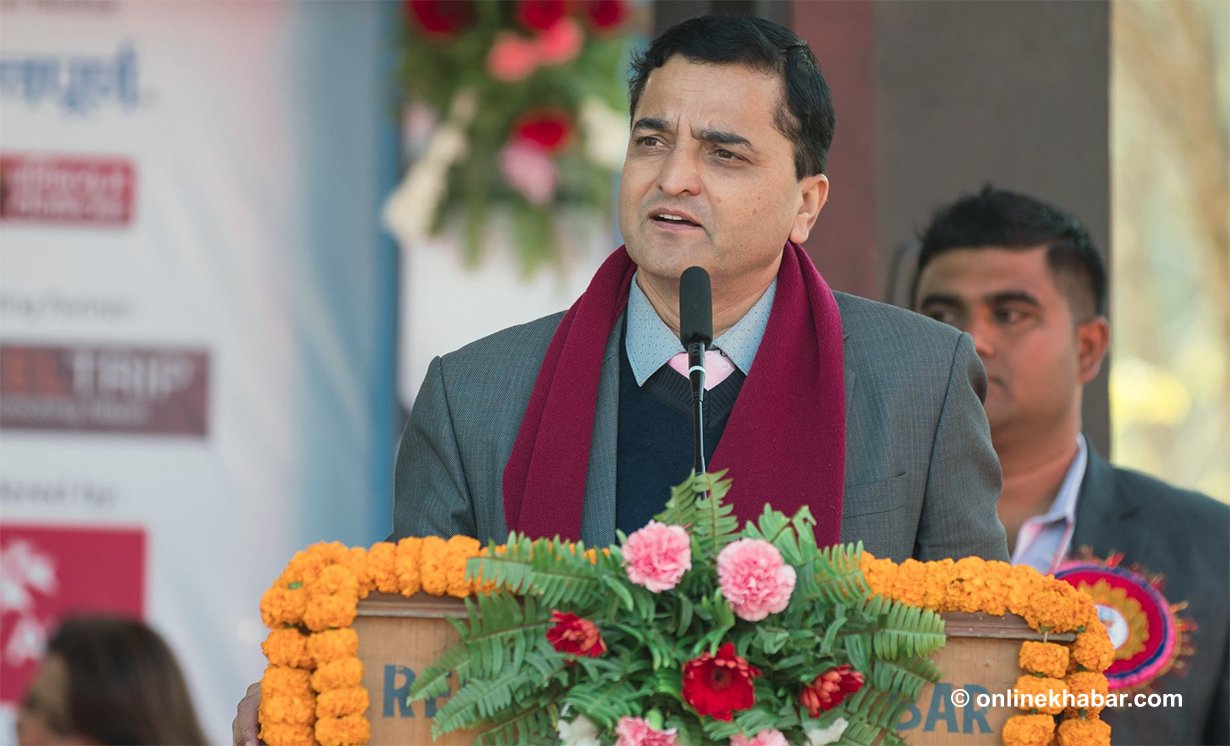 Kathmandu, May 10
Minister for Culture, Tourism and Civil Aviation Yogesh Bhattarai says the government will soon announce the Visit Nepal Decade in its bid to promote the country's tourism industry.
According to him, the government's annual policy and programme that the president will present in the Federal Parliament later this week announce the campaign.
The minister's statement comes weeks after the government withdrew the ambitious Visit Nepal Year 2020 campaign owing to the global coronavirus outbreak.
"Since the Visit Nepal Year 2020 has already been put off, a Visit Nepal Decade will be announced with a plan to revive the tourism industry after the coronavirus outbreak," he says. The minister informs that the country's tourism industry will focus on survival in 2020 and revival in 2021, thereby taking the industry to its old strength by 2022.
He assures that the government will address concerns of tourism industrialists and workers hardly hit by the current crisis. The ministry is consulting other ministries for that, he claims.